Toyota Supra Bursts Into Flames In Middle Of Texas Highway
No, this isn't a scene from a movie. This Toyota Supra literally went up in flames on the side of State Highway 114 in Dallas-Fort Worth, Texas. Unbelievably, another driver caught the whole thing on video.
The Southlake Department of Public Safety posted the video to Twitter where they confirmed that no one was hurt in the fire or the explosion. The car in the middle of the fireball is a third-gen Supra. The fire appears to start or get worse towards the rear of the Supra which would indicate the gas tank to be at fault.
Even when you see a car on the side of the road in flames, an explosion like this almost never occurs. That would explain why the Tundra and Explorer seen in the video drive through the unexpected fireball.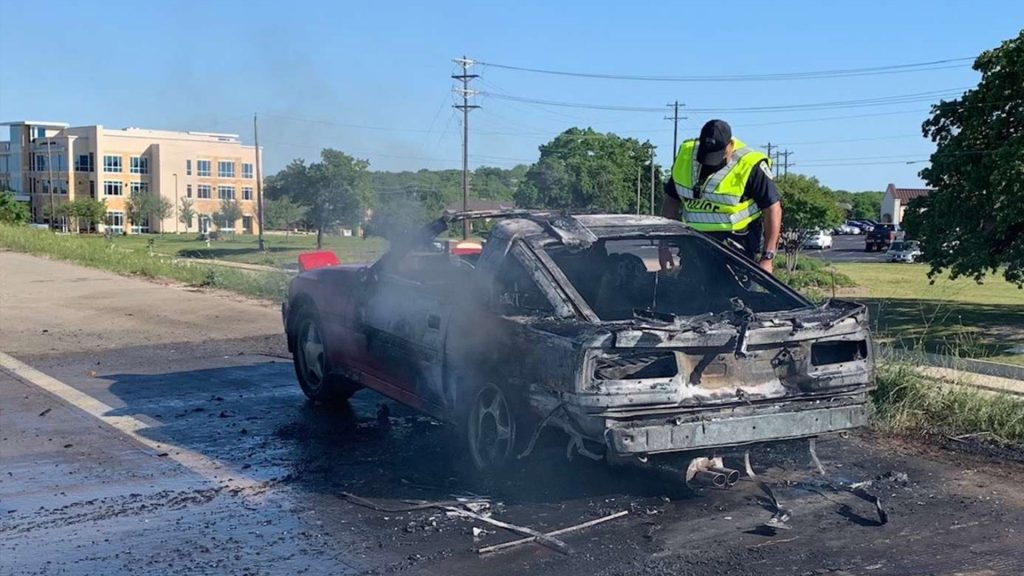 The Southlake DPS posted on its Facebook page saying:
"We're thrilled to report to you that no one was injured. While this does look like a freak deal, if you ever see your car smoking, go ahead and safely pull over and get out and get away from the car and give us a call. We have no problem heading your way to make sure you're safe.
This video does look like something out of Hollywood, but things go wrong some time. Err on the side of caution. We like you and want you to be around awhile."
Fortunately, the driver of the Supra was quick on their feet and called in the fire early enough to prevent more damage and fire, which had spread to the grass nearby.
Read More from PowerNation
Latest PowerNation Episodes