This Is Your Last Chance To Land a S550 Ford Mustang Before The Next-Gen Takes Over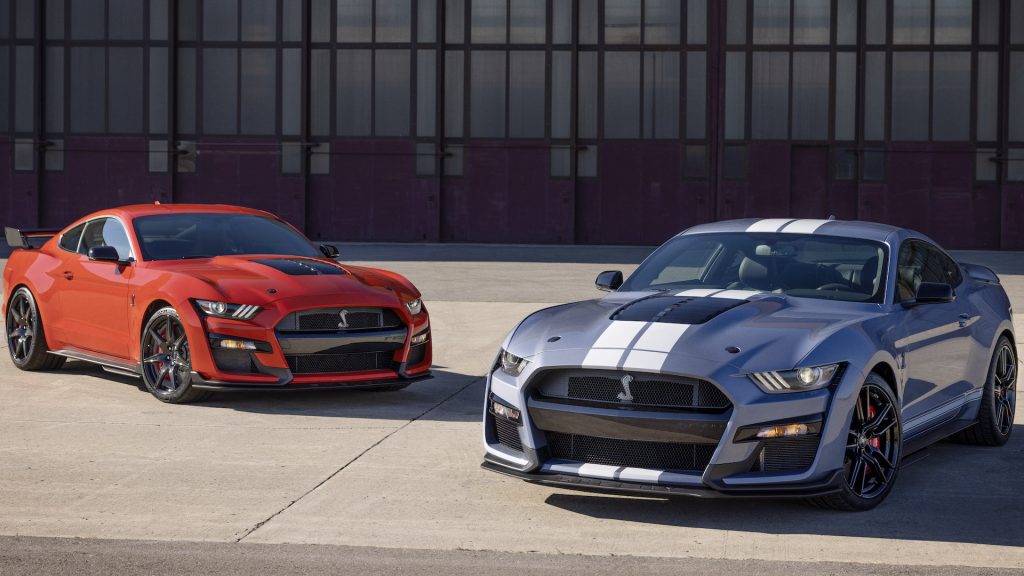 The very exciting 7th-Generation Ford Mustang is about to begin production in the Summer of 2023 and many fans are eagerly awaiting the high-performance, high-style muscle car. With the newest model right around the corner, that also means that there is a limited number of 6th-gen Mustangs available and ready for the taking. At least for now.
Much like the rest of the auto industry, demand is high for the S550 Ford Mustang, and supply is always low. The market is so aggressive that some buyers are willing to secure a car across multiple states and time zones in order to beat out the competition.
According to Ford's search function, a message reads "due to a combination of high demand and global supply-chain constraints, not all models and trims or features are available to order. Contact your dealer for available inventory stock or future availability."
The limited inventory is also a factor as to why the Ford Mustang was one of the top-selling muscle cars of 2022, coming in second behind the Dodge Charger. Although some patterns suggest that the Mustang has been slipping in popularity, that may change once the 7th-generation S650 Ford Mustang hits the market.
RELATED: The Official Reveal of the 2024 Ford Mustang Features a V8 Engine, Drift Brake, New Style
Read More from PowerNation
Latest PowerNation Episodes