The Official Reveal of the 2024 Ford Mustang Features a V8 Engine, Drift Brake, New Style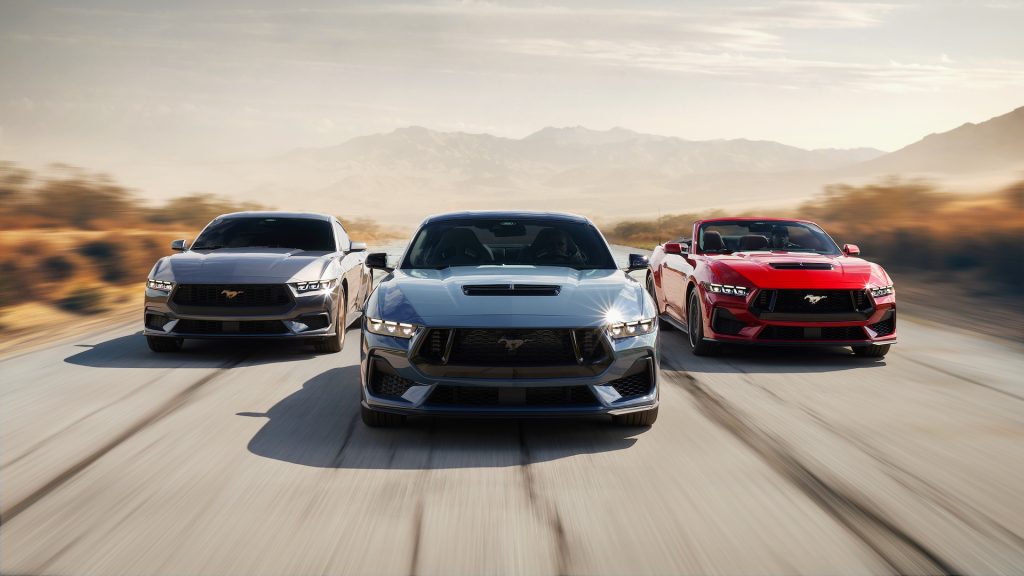 At long last, sports car fans can finally rejoice with the official reveal of the all-new 2024 Ford Mustang. The automaker intended on making the seventh generation of the pony car the most exciting iteration yet, and following its debut at The Stampede in Detroit, MI, this new Mustang nailed what it means to make a bold statement.
"Investing in another generation of Mustang is a big statement at a time when many of our competitors are exiting the business of internal combustion vehicles," says Ford CEO Jim Farley in a statement. "Ford, however, is turbocharging its ICE growth plan, adding connected technology, opinionated derivatives, and hybrid options to our most profitable and popular cars – all in the Ford Blue family – on top of investing $50 billion in electric vehicles through 2026."
The new Mustang checks off all of the boxes any car enthusiast could ask for: looks, sound, and performance. Together, the 2024 Ford Mustang boasts enough features to set the bar high for a memorable driving experience.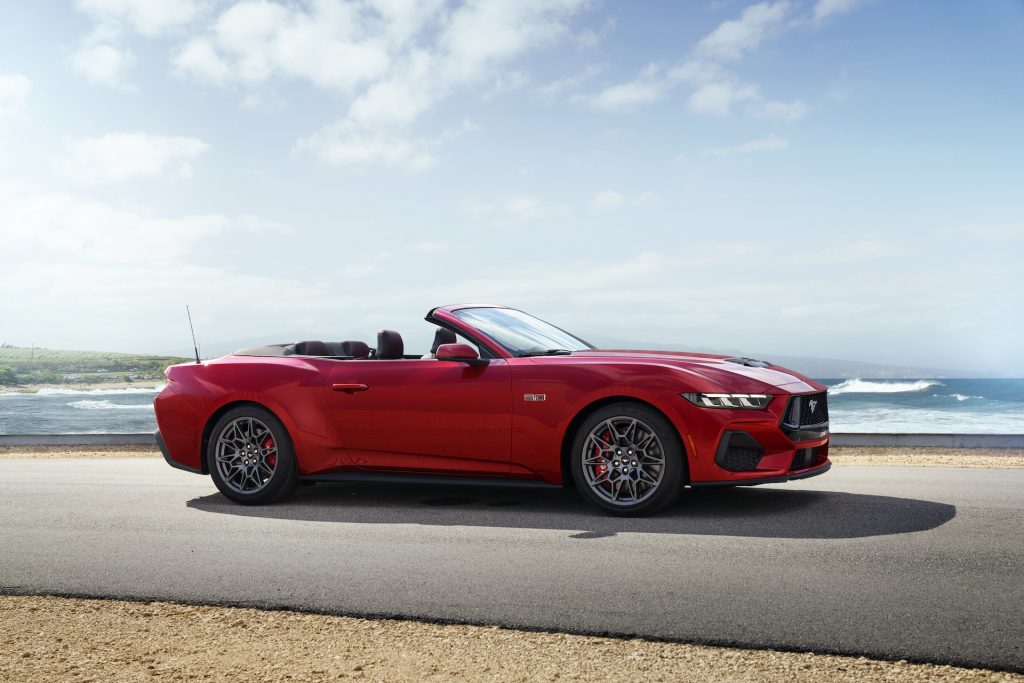 Now, what exactly makes the 2024 Ford Mustang such a big deal?
The driver's seat was inspired by fighter jets to create a sense of comfort and control with two large customizable digital displays
Two new engines: Ford's most powerful 5.0-liter Coyote V8 engine, and a 2.3-liter EcoBoost engine available in Manual and Automatic
A Remote Rev feature that allows the user to rev their engine remotely using a key fob
Electronic Drift Brake that is user-friendly for novices and pros
A wide selection in design options for EcoBoost and GT models, along with a library of factory-backed accessories to promote individuality and self-expression
Check out its official reveal at the 2022 North American International Auto Show below:
Read More from PowerNation
Latest PowerNation Episodes