This 1967 Toyota 2000 GT Sold for Over $2.5 Million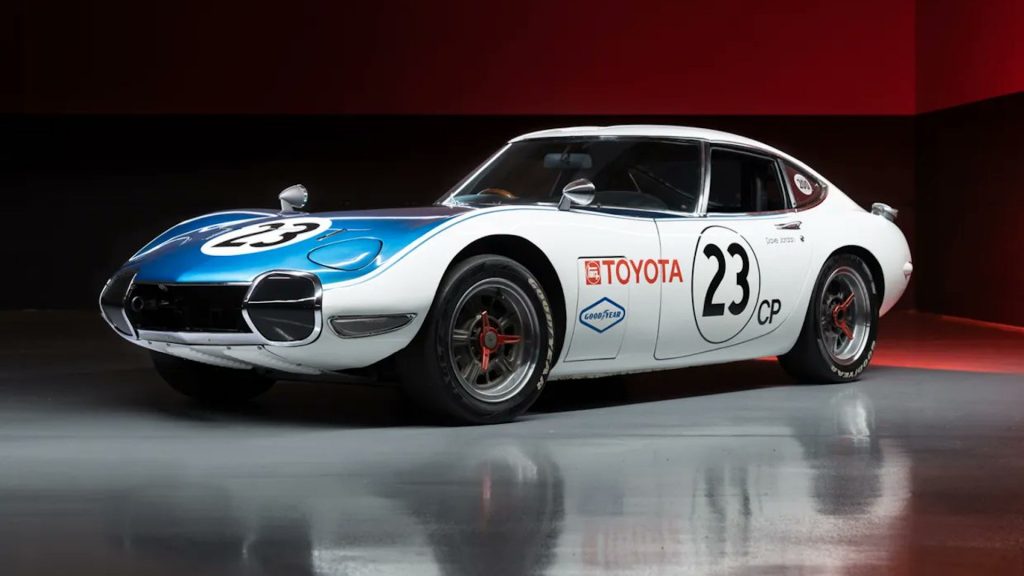 In the late 1960s, auto designer/racer Carroll Shelby's relationship with Ford was on its way out after producing the Cobra and GT40. Naturally, Shelby went scoping newer opportunities and Toyota answered the call. Especially since the Japanese automaker was looking to make a name for itself in the U.S. as a reputable sports car producer.
That's where the 2000 GT, one of the first Japanese sports cars comes into play. The car ran on a 2.0-liter inline-6 (and then a 2.3-liter inline-6) from the Toyota Crown but had it upgraded by Yamaha to boast 150 horsepower. In the end, the coupe was able to top out at 137 mph.
So when Gooding & Company auctioned off a 1967 Toyota-Shelby 2000 GT at the Amelia Island Concours d'Elegance, it left the block after being sold for $2.535 million, slightly lower than its estimated value of being between $2.7 million and $3.5 million.
What made this particular extra rare was that only 351 cars were built between 1967 and 1970, with about 60 of them being imported to the U.S. According to the auction listing, it was also the first serial-numbered 2000 GT built, with MF10-10001 on the chassis.
This car was retired from the SCCA after one racing season. It made its way through multiple car collections before being acquired and restored to racing configuration by its current owner.
This isn't the only 2000 GT to fetch a high price. With all 351 units being very valuable, one was sold for $912,500 at an auction in 2020.
Read More from PowerNation
Latest PowerNation Episodes