The 2023 Ford F-150 Will Be Available For Orders in July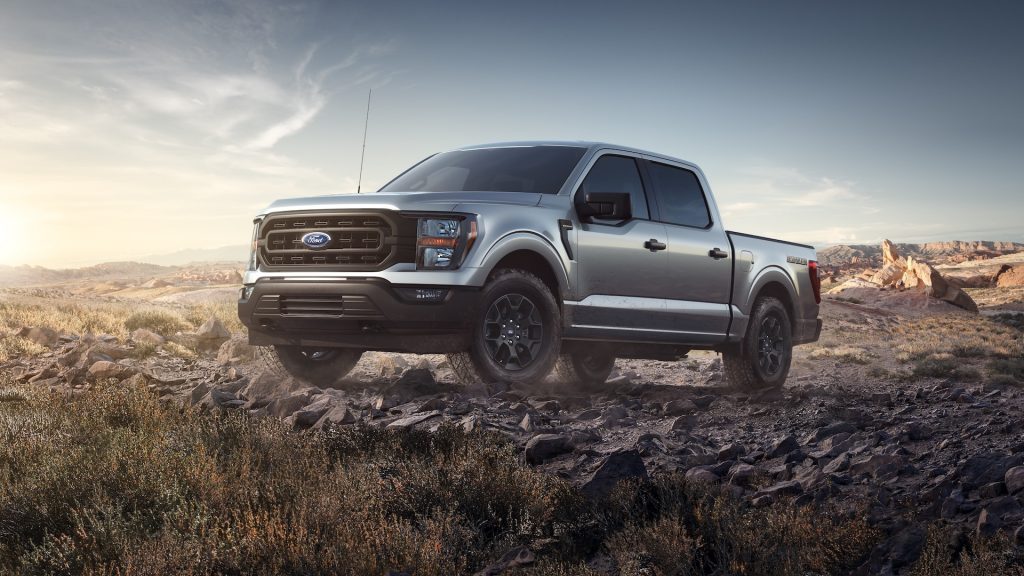 Ford recently had one of the best problems to have when they had to shut down their ordering bank for the 2022 Ford F-150 in May 2022. Considering that it is the most popular vehicle in the United States, those that did not make the cut for the 2022 model year will not have to wait for long as the automaker announced that they will be opening the doors for ordering on the 2023 F-150 in July, 2022.
According to the F150Gen14 forum, this two month gap will allow Ford to catch up on remote orders for the XL, XLT, Lariat, King Ranch, Platinum, Limited, and Tremor trims running for both hybrid and gasoline-powered engines.
However, details on the 2023 Ford F-150 Rattler have emerged, claiming it will be powered by the Shelby's GT500 5.2-liter supercharged V8 engine.
Not much is known about the 2023 F-150, but loyal Ford customers can expect to hear new details later in the model year. That includes more information on the highly-anticipated off-roading F-150 Rattler other than production is expected to begin in the fall of 2022.
Given the state of the automotive market, with everything coming in low supply and high demand, if you are dead-set on getting a 2023 F-150, putting in an order may be the smart decision in order to guarantee your spot ahead of the competition.
Read More from PowerNation
Latest PowerNation Episodes