The 2023 Chevy COPO Camaro Can Produce Over 1,000 Horsepower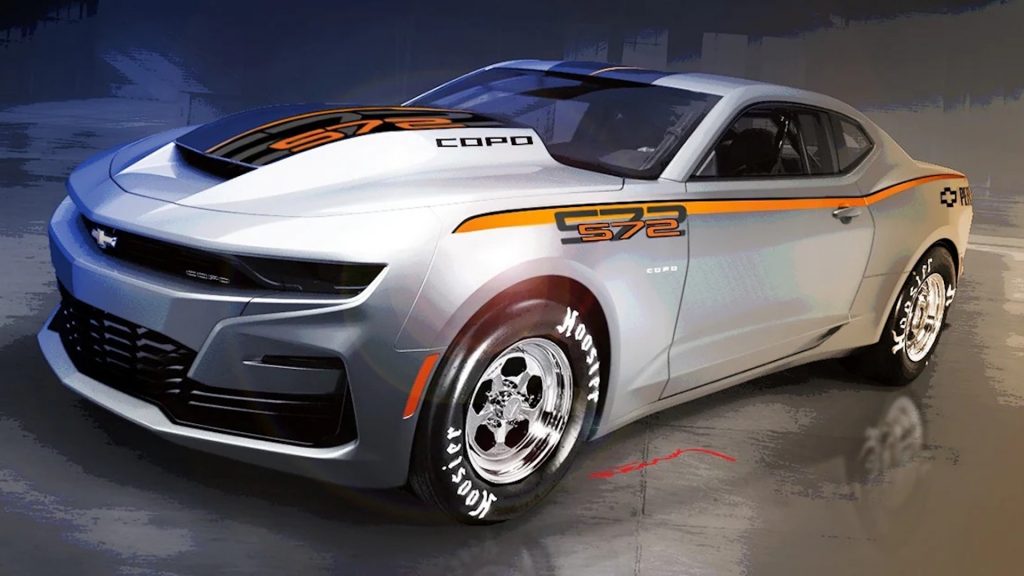 Speed and power in a high-performance muscle car are like potato chips, you can never seem to get enough. However, Chevrolet's limited-edition 2023 COPO Camaro may have the technical wherewithal to satiate even the hungriest speed demons.
Available in a handful of powertrain options, customers have the choice of having their COPO Camaro equipped with the naturally aspirated COPO 427, the LSX-based 350 supercharged, and the fuel-injected ZZ632 Big Block V8 that can produce over 1,000 horsepower.
Now before you get ahead of yourself, it should be noted that the COPO Camaro is not street-legal. Designed purposefully for the race track, this car is sold without a title, on a Bill of Sale, and does not have a VIN. But if you submit your info to have Chevrolet build you a COPO, it will require a $15,000 deposit to secure your spot in line. Customers will also need to inform Chevrolet whether they intend on using the COPO Camaro for racing or to add it to their personal collection.
The cost for a 2023 COPO Camaro is also up there, starting at $126,420 with the LSX 427 V8 engine. If you had your eyes on equipping it with the ZZ632 Big Block V8, you will be paying $135,900. Lastly, the COPO Camaro with the supercharged 350 engine will run you $141,225.
All purchases come with the Racer's Package, which features a weight box, dual batteries, a carbon fiber intake, and a parachute. If you order yours with the supercharged 350, you will also receive an intercooler quick-change coupling.
Read More from PowerNation
Latest PowerNation Episodes