Stray Dog Goes Viral After Assisting Children Cross a Busy Street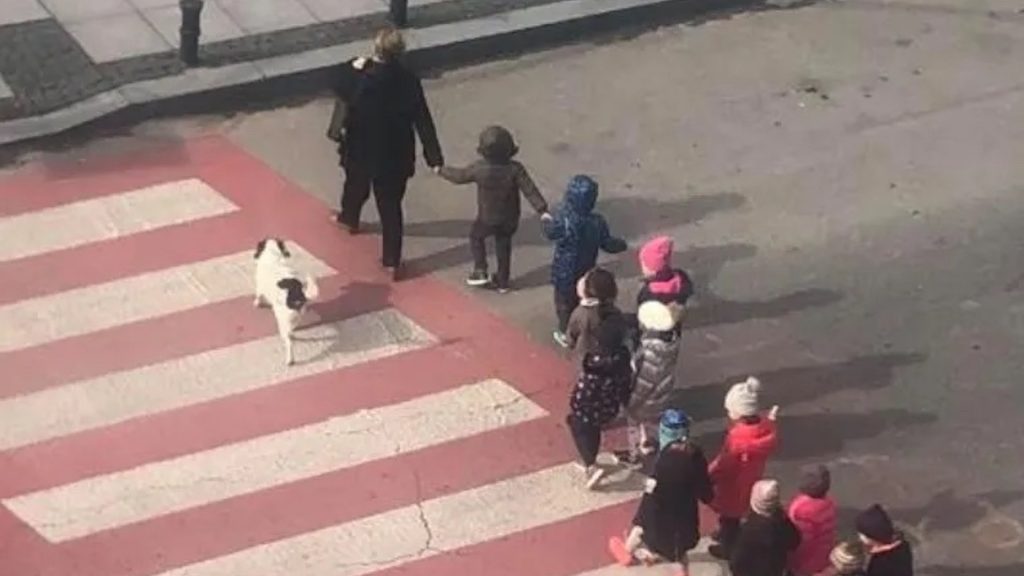 In the city of Batumi, located in the nation of Georgia, a stray dog named Kupata has gone viral after video has surfaced of him loudly, and fiercely assisting kindergarteners safely cross a busy crosswalk by barking at incoming drivers.
Kupata (which translates as "Sausage") first achieved internet fame in 2020 for helping kids cross the road by getting drivers to stop. In other words, for being a good boy.
Kupata's good deeds have earned him much love and praise from the locals of Batumi, rewarding him with his own mural, his own kennel, and plenty of food (which allegedly includes sausages). He also spurred a sudden wave of adoptions of stray dogs in the city as well.
It just makes you realize that even dogs can appreciate road safety, especially for pedestrians.
Read More from PowerNation
Latest PowerNation Episodes