Rare Aventador SVJ Roadster Burns To Ash After Highway Incident with Another Lamborghini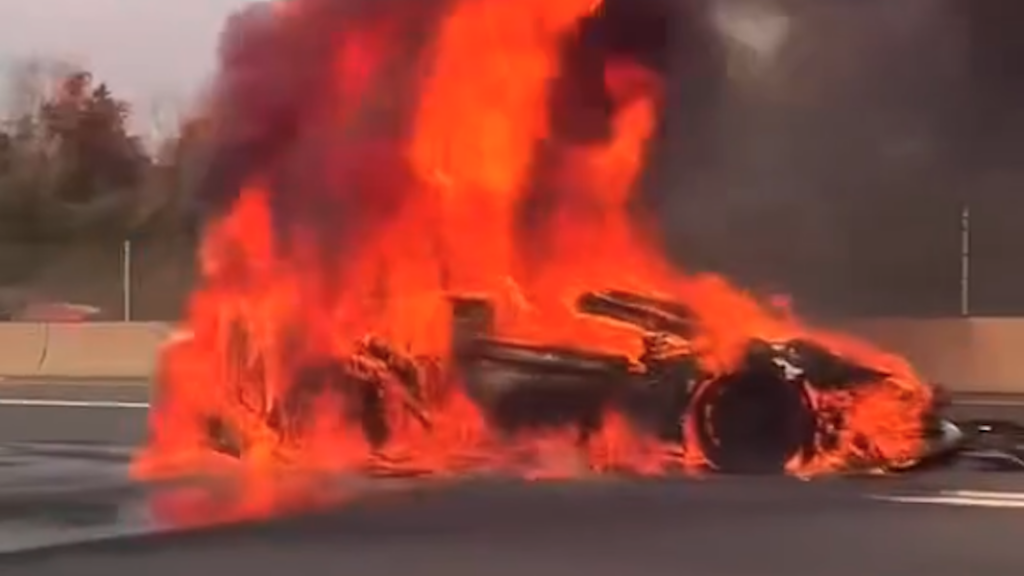 Following a supercar event in Long Island, the owner of a rare pink 2021 Lamborghini Aventador SVJ Roadster was involved in an accident with another Lamborghini that caused it to erupt into flames that eventually left it burnt to a crisp.
The owner, Bryan Salamone, an attorney, supercar enthusiast, and philanthropist is close with the non-profit organization Smiles Through Cars which inspires hope and joy in children battling illnesses by providing fun experiences with superheroes and supercars.
"Bryan was involved in a horrible car accident yesterday. His Pink @lamborghini burst into flames and he was badly burned," the group wrote on its Facebook page. "Bryan has ALWAYS canceled meetings to attend events for the children… He has a heart of gold and needs our prayers. Please pray for his complete and speedy recovery so he can return home to continue visiting children."
Witnesses say that Salamone's Aventador was accidentally clipped from behind by another Lamborghini when both cars attempted to merge into the same lane.
According to authorities, Salamone was airlifted to Stony Brook University Hospital with multiple injuries and burns. Thankfully, none of them are life-threatening.
Read More from PowerNation
Latest PowerNation Episodes