Over 700k Ford Trucks and SUVs Are Under Investigation For "Catastrophic Engine Failure"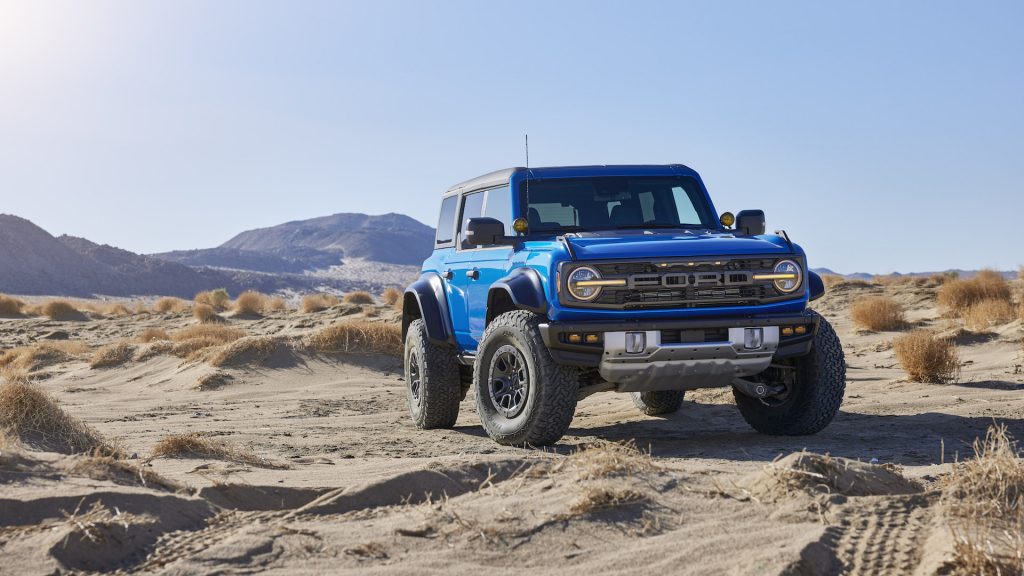 Even though Ford trucks and SUVs are some of the most popular vehicles in the U.S., the automaker has a lot of eyes on it since the National Highway Traffic Safety Administration (NHTSA) revealed that it would be looking into reports of "catastrophic engine failure". Over 708,000 Ford trucks and SUVs powered by the turbocharged EcoBoost V6 engine will be subject to investigation.
RELATED: The Top 5 Reasons Why Your Engine Won't Start
What Is Causing Ford Engines to Fail?
In June 2022, the NHTSA opened an investigation and began an engineering analysis of approximately 25,000 Ford Broncos. The Office of Defects Investigation (ODI) revealed that Ford has received 328 customer complaints regarding sudden engine failure, 487 warranty claims, and 809 engine replacements that were experiencing issues with the valvetrain. The NHTSA believed that there were several factors that contributed to the intake valves breaking without notice.
The company noted that the defective valves found in certain Ford trucks and SUVs were made from an alloy known as Silchrome Lite. These valves could become very brittle over time while under intense amounts of heat. The investigation added that the only way to repair the damage caused by these defective valves involved replacing the engine, and that this sort of problem would occur early in a new vehicle's lifespan. By now, it is believed that most of these engine failures have happened to new 2021 and 2022 vehicles, as valves included on new models built after October 2021 are made using a different alloy known as Silchrome 1.
Which Ford Trucks and SUVs are Affected?
Following this change in alloy, the NHTSA believes that there are 708,837 Ford trucks and SUVs, as well as Lincolns subject to engineering analysis, including the following models:
2021-2022 Ford Bronco
2021-2022 Ford Edge
2021-2022 Ford Explorer
2021-2022 Ford F-150
2021-2022 Lincoln Nautilus
2021-2022 Lincoln Aviator
The ODI's engineering analysis aims to evaluate the scope and the frequency of allegations of engine failures in the aforementioned vehicles, work with the NHTSA's Vehicle Research and Testing Center to evaluate the broken parts provided by Ford, and gather more details about when the problem is likely to manifest itself. It will also evaluate the updated parts that Ford put into production in 2021. At the end of the investigation, officials will decide whether the vehicles fitted with engines that are allegedly prone to failure need to be recalled.
The ODI aims to evaluate the scale and frequency of engine failures affecting the mentioned vehicles, as well as work in partnership with the NHTSA's Vehicle Research and Testing Center to analyze the broken parts being provided by Ford. They hope that their research will be able to provide insight for the specific circumstances that cause this issue to happen, as well as cross-examine the newer parts Ford put into production after October 2021. By the end of their investigation, the NHTSA will determine whether the Ford trucks and SUVs that are equipped with engines potentially subject to failure will need to be recalled.
Read More from PowerNation
Latest PowerNation Episodes