Non-Bronco Owners Can Now Take Part in Ford Bronco Off-Roadeo Adventures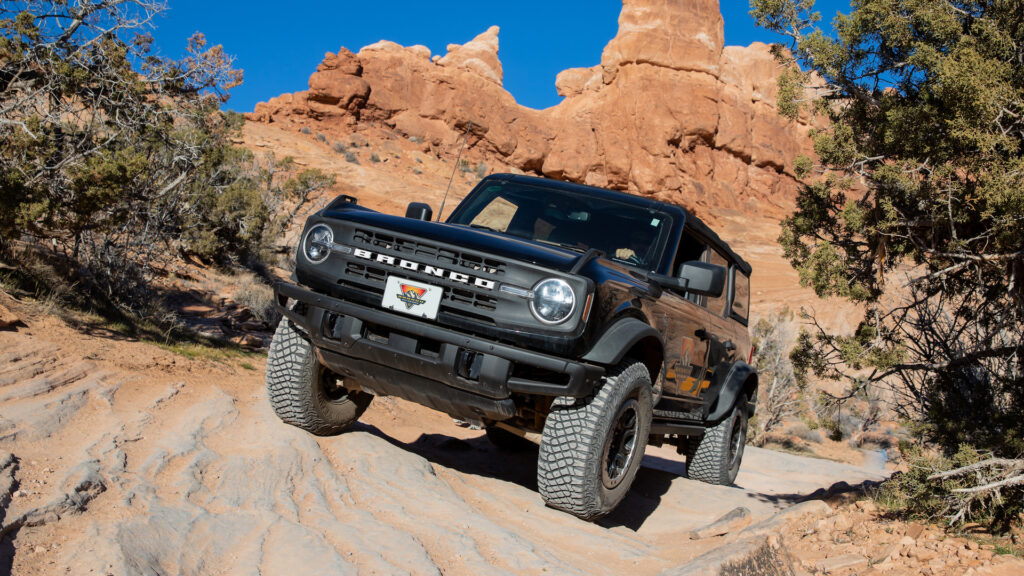 For years, Ford Bronco owners have had the pleasure of having an off-roading playground to themselves at Bronco Off-Roadeo locations in Texas, Moab, Nevada, and New Hampshire. These trails include rugged adventures led by experts in the off-roading field who demonstrate the toughness and capabilities of the SUV and those who purchased a 2021 or newer Ford Bronco are granted a free full-day visit to any of these Off-Roadeo locations!
(WATCH) FULL BUILD: BEACH CRUISER BRONCO
The Ford Bronco Off-Roadeo adventures have also been essential in encouraging new and previous owners to utilize their SUVs for what they were primarily designed for, rather than just a daily grocery-getter. Owners have the pleasure of soaking in scenic vistas while tackling multiple trail drive opportunities, all ranging in difficulties and lengths.
They also are taught how to properly equip and recover an off-road vehicle using tools like recovery straps, tow ropes, Hi-Lift jacks, and winges. They also are educated on safe rigging, operation, attachment points, and proper riding gear.
You Don't Need To Own a Ford Bronco To Participate
Now, Ford has announced that it will extend its Ford Bronco Off-Roadeo experience to non-Bronco owners, allowing them to rent an SUV for the Half-Day Aventure.
Starting at $795 per vehicle and up to three guests, participants receive one-on-one coaching from seasoned trail guides as they maneuver a Ford Bronco through challenging terrains while admiring the marvels of the great outdoors. Non-Bronco owners will be able to discover the true off-roading capabilities of this SUV in its natural habitat through some specially designed training tracks.
Whether they are new to off-roading or have some experience under their belts, participants will learn and sharpen their skills like selecting your line, throttle control, and maintaining traction to overtake some of the most challenging obstacles in their path.
Read More from PowerNation
Latest PowerNation Episodes