The 2022 Batmobile Was Designed To Look Like a Powerful and Frightening DIY Muscle Car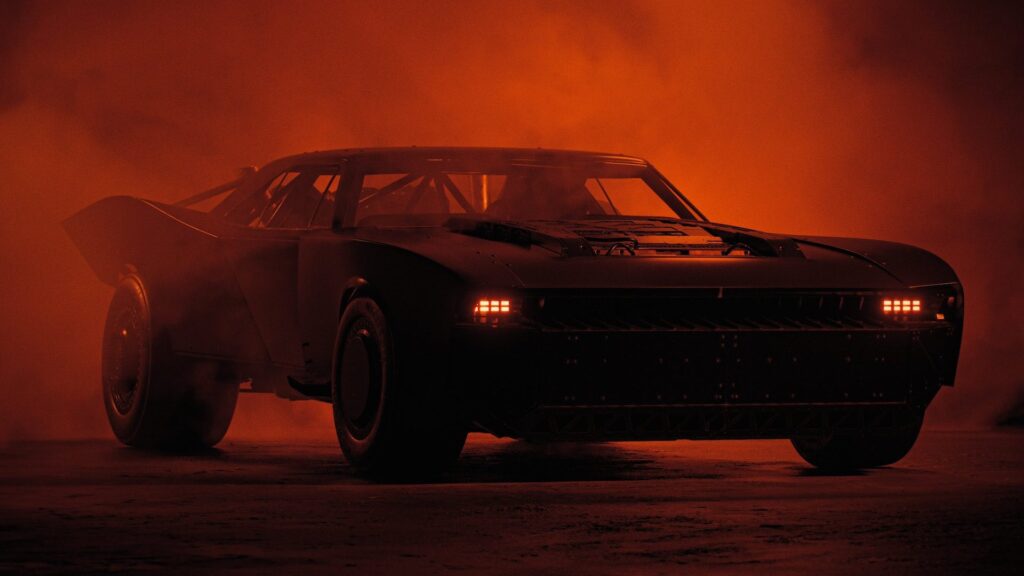 The Batmobile is iconic of a character as Batman himself. Just like the Caped Crusader, the car has gone through various transformations since the original from the 1939 comic book series. Some were over-the-top, flashy, and downright silly with gigantic bat wings fused into the design. Some looked like indestructible tanks like from the Dark Knight films. Then there were others that just looked like regular cars. But in preparation for the 2022 film The Batman starring Robert Pattinson, the prop team were tasked with developing a different kind of Batmobile that is more reflective of Bruce Wayne's alter-ego, which was a dark, intimidating, and powerful force.
RELATED: Police Raid Batmobile Builder's Garage Because of Impatient Customer
What Was The Inspiration Behind The New Batmobile?
Warner Bros. Entertainment released a special "Behind The Scenes" featurette dedicated to the design and development of this new version of the Batmobile, which was a frightening muscle car mashup that literally looked like it was constructed in Batman's basement. "The look of the Batmobile hopefully reflects that he (Bruce Wayne) couldn't care less about his wealth and the Wayne Industries at this point, and that he's doing it all himself," says Production Designer James Chinlund.
To bring an element of "realness" to the car, producers drew inspiration from modern-day muscle cars like the Dodge Challenger, the Chevy Camaro, and the Ford Mustang, as well as Nitrous-spitting street racers and turbo-charged drag racers. No overly-sophisticated technology here. Just raw power and muscle. That much is hinted by the front end of the Batmobile, which was designed to double as a battering ram.
What Was The Drivetrain in The New Batmobile?
As for the engine itself, this car is powered by a Big Block LS3 engine that was configured to fit under the hood. This may upset some fans considering that the giant, dramatic, flame-throwing jet engine intake mounted in the rear is 100% fake. But hey, at least the under-hood lighting and those little fire plumes bursting out of the hood were a nice touch!
While the primary version of the Batmobile was gas-powered, the team also built additional EV versions of the car that went through a thorough safety and performance check. It was also during the development of this new car that the production team began to see the car's full potential for, which included more jumping and ramming that looked great on film.
Now with a sequel to the 2022 film in the works, there is a possibility that the underlying capabilities of this new Batmobile will be unleashed even further.
Read More from PowerNation
Latest PowerNation Episodes