Study Claims That Most Pickup Truck Owners Don't Actually Use Them For Truck Stuff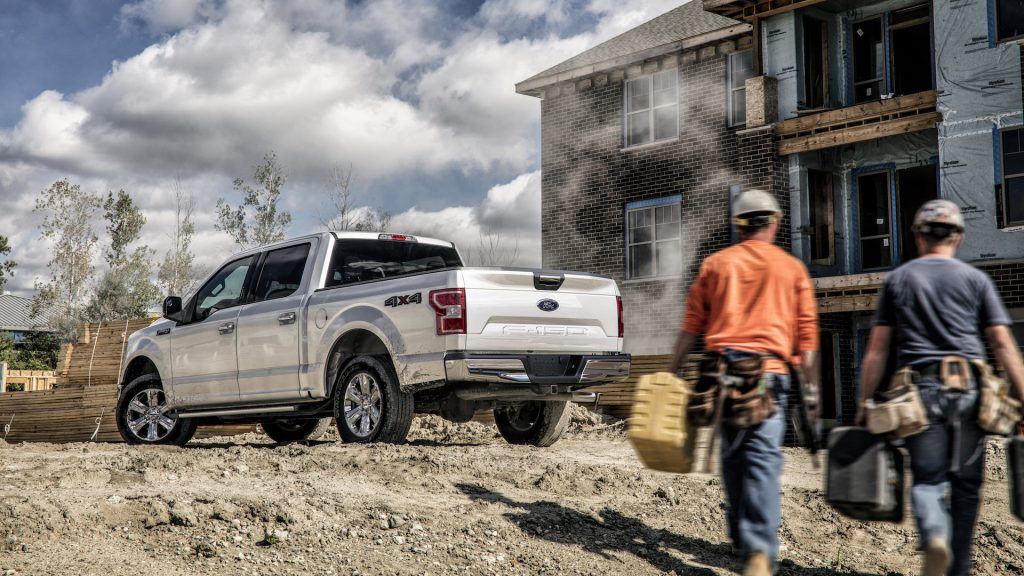 Even when we were kids, many of us have always loved the pickup truck. They're big, rugged, capable, and tough, and all of those same qualities still resonate with us today as adults. In 2022, the top three best-selling vehicles in the U.S. were all pickup trucks (Ford F-Series, Chevy Silverado, Ram Pickup), with Ford's F-Series holding the mantle for the best-selling vehicle in the U.S. for over four decades.
FULL BUILD: EBC BRAKES F-150 SPORT TRUCK
Over that time, pickup trucks have certainly gone through quite a metamorphosis. They have become significantly bigger, heavier, and more technologically savvy. They have also been transformed from heavy-duty work vehicles into family-friendly transports.
From 1961-1979, Ford's line of pickup trucks had a greater cab-to-bed ratio in which the cab took up 36% of the vehicle, and the bed nearly doubled that at 64%. Fast-forward to the 21st-century and those figures have completely switched places. From 2015-2021, the Ford F-150's cab makes up 63% of the truck, with the bed shrinking down to 37%.
Ford's first truck was the Model TT, built in 1917. But pickups as we recognize them today came of age in the '60s. Older, rounded bodies became angular and boxy, and beds got significantly longer for more hauling capacity.
In a study conducted by Axios, researchers found that a significant portion of modern pickup truck owners rarely, if never, use their vehicles for hauling, towing, or other typical truck stuff. Instead, they are more likely to be used for shopping, running errands, and commuting.
The following results were based on answers given by 139–1,274 F-150 owners with model years 2012–2021.
How Often Do Pickup Truck Owners Use Their Vehicles For Various Tasks?
| | | | |
| --- | --- | --- | --- |
| | Frequently | Occasionally | Rarely/Never |
| Shopping/Errands | 87% | 6% | 7% |
| Pleasure Driving | 70% | 20% | 9% |
| Commuting | 52% | 4% | 44% |
| Personal Hauling | 28% | 41% | 32% |
| Towing | 7% | 29% | 63% |
If the data suggests that most pickup truck owners are using their vehicles for more basic functions like running errands and transportation, then why not purchase a minivan, sedan, or SUV?
Experts believe that the answer to that question falls on the image that the customer is aiming to project. "Today, personality and imagery are playing an even more important role in how consumers choose which truck is right for them," says researcher Alexander Edwards.
When surveying F-150 owners in the study, they were asked what kind of characteristics they would associate with their trucks. The two most common words that popped up were "powerful" and "rugged." Researchers believe that it is those two characteristics that many F-150 owners would like to have associated with their personal identity.
But should this data avert someone from purchasing a pickup truck, regardless of whether or not they intend on using it for any hauling and towing? It's your money and it's a free market. So feel free to do what you want.
Read More from PowerNation
Latest PowerNation Episodes