Man Loses $26k of Life Savings in Dodge Challenger Hellcat Scam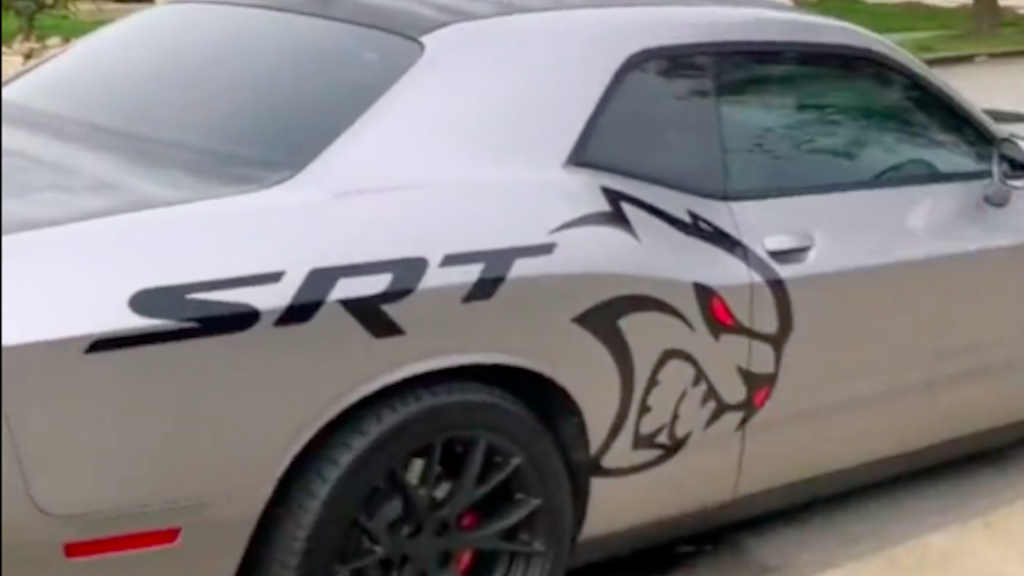 The Dodge Challenger Hellcat SRT is prime example of modern American muscle. It's loud, powerful, fierce, and it commands attention and respect. Unfortunately for one California resident, he learned the hard way of how a deal sounds too good to be true that it blows up in your face.
How Did This Dodge Challenger Hellcat Scam Happen?
According to a video by luxury rental car company DRIV3, a man paid $26,000 on a Dodge Challenger Hellcat SRT. Not a bad deal, right? He added the SRT logos, changed out the wheels, trunk, and top, completely changing the overall look of the car.
RELATED: Dodge Challenger Named The Top-Selling Muscle Car of 2022
But here's the catch, the man he bought the Dodge Challenger Hellcat from was actually renting it from the rental car company, and fraudulently sold it using a fake title. Now one man is out $26k and the rental company nearly lost one of their vehicles. For reference, the MSRP on a 2022 Dodge Challenger Hellcat SRT (6.2L 8cyl S/C 8A) is $71,120.
Thankfully, the rental company managed to locate and recover the Dodge Challenger Hellcat SRT thanks to a tracking system they have installed in their entire inventory. However, it is unknown whether they were able to track down and charge the original customer who scammed its new "owner" out of his money, though it can be assumed that authorities have been informed about the situation.
In the meantime, the rental company began a GoFundMe campaign for the victim of the scam (later named Donovan Le) in an effort for him to recover the money he lost. "The Vehicle was stolen and fraudulently sold to Don Le without him knowing. The Scammer took $26,000 cash from Don Le. By Popular Demand, let's help him recover his hard-earned money back."
The Dodge Challenger Hellcat has been one of the brand's more sought-after high-performance models in recent years. With the 2023 stock model coming equipped with a Supercharged 6.2L High-Output HEMI V8 that is able to produce 807 horsepower, and enough acceleration to go from 0 to 60 mph in 3.25 seconds, this car fills drivers with confidence knowing they are behind the wheel of the most powerful mainstream V8 engine on the market.
Unfortunately, the desirability of this car has also led to limited inventory levels, and in some cases, theft. It was reported in March 2023 that six new Dodge Challenger Hellcats were stolen from the Don Franklin Chrysler Dodge Jeep dealership in Somerset, KY. The heist was so well-planned that the thieves were able to break into the dealership and make off with the cars in approximately 40 seconds.
Read More from PowerNation
Latest PowerNation Episodes