LAPD Will Be Impounding Cars Spotted at 'Street Takeover' Events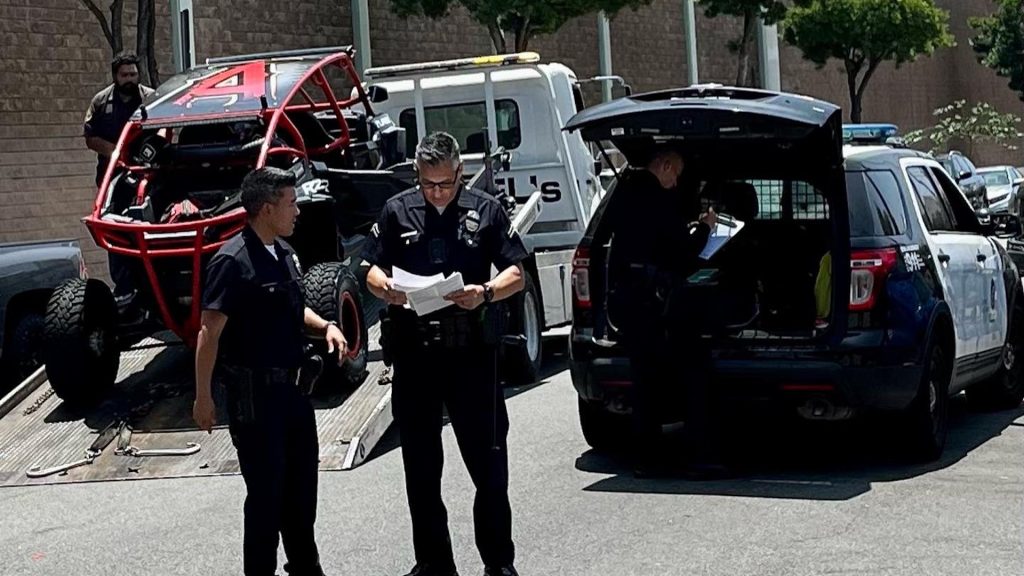 Last week security video of a local convenience store being ransacked went viral after hundreds of spectators attending an illegal street takeover in Los Angeles stormed the business. Snacks and tobacco products were among the many items stolen, as well as the harassment of the sole cashier.
During these street takeovers, hundreds of spectators will close off streets and intersections to make room for cars to do burnouts, donuts, race, etc. They have become an increasingly larger problem in California to the point where the LAPD announced that they will start impounding cars belonging to both participants and spectators at these events, for up to 30 days.
"We really want to stop this from becoming a new trend where they think that they show up and take over a street or a freeway or any part of the city, that they're just going to be able to do whatever they want." says LAPD detective Ryan Moreno. "Cars are going to start disappearing real soon."
According to Det. Moreno, the LAPD usually impounds five to ten cars every weekend on a regular basis. But Moreno strongly insists that as long as these street takeovers continue, impound lots are about to get more full.
Street racing isn't the only motivator behind the increase in impounded cars. It is the violent crime that sometimes erupts from these events. One recent street takeover resulted in the deadly shooting of a teen boy, and authorities believe many of these events have taken on gang-type attitudes.
A bill was prompted back in January 2022 that would allow California police more funding and authority to take on illegal street racing and enforce penalties to participants and spectators. This would make any cars making donuts, racing, drifting, or spectating at risk of being impounded.
This decision follows other countermeasures the LAPD has used to tackle the growing street racing problem like Botts' Dots (circular-shaped pavement bumps) in intersections in an effort to dissuade street racing in the area.
Read More from PowerNation
Latest PowerNation Episodes