LAPD Impounds Over 30 Cars, Make 40 Arrests in Street Takeover Raid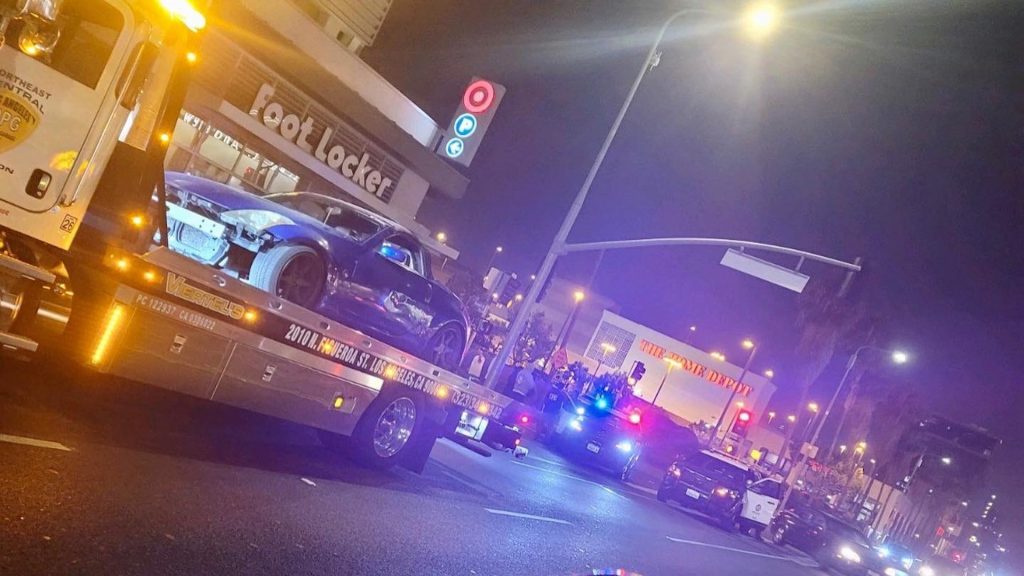 "Street takeovers" have become a growing problem in Southern California, which involve illegal street racing, drag racing, donuts, and burnouts often in business parks, cleared roadways, and intersections. Often times they can become quite dangerous to the drivers and spectators. Tires can explode, bystanders can get struck by cars if they get too close, and even fights and shootings and break out as well.
However, the present dangers of these street takeovers have not been enough to stop people from attending and participating. That is until the Los Angeles Police Department really took the gloves off.
Recently, the LAPD was granted authority to impound any vehicle taking part in these street takeovers for 30 days, regardless of whether they belong to a spectator or a racer.
This past weekend, the LAPD announced via their Twitter account that they had impounded 34 vehicles in a raid on these spectacles. They had also made 40 arrests which included possession of a loaded "ghost gun", which is a firearm that is unserialized and unregistered, making it nearly impossible to trace by authorities, as well as an individual with a warrant for attempted murder. Not to mention the number of street takeovers that were disrupted and prevented as a result of their efforts.
Fair to say that the LAPD has stepped up its efforts tremendously to put an end to these street takeovers for public safety. So long as these events keep happening, law enforcement will likely keep making arrests and impounding vehicles to make people think twice about attending.
Read More from PowerNation
Latest PowerNation Episodes