Jeep Is Rewarding a $40,000 Ski Trip To The Winner of Its Wagoneer Naming Contest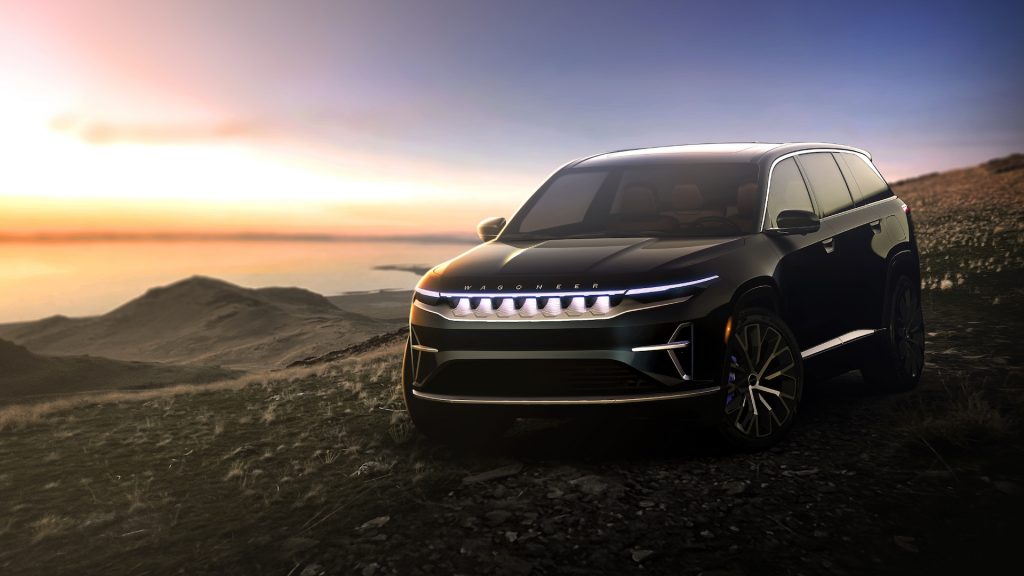 William Shakespeare once coined the phrase "what's in a name." Because sometimes a name can serve as a single-word summary for a person, place, or thing. That is the case with Jeep's recent announcement that the automaker will be holding a naming contest for its new fully-electric Wagoneer.
Currently donning the code name "S", the global 4xe SUV will have an estimated range of 400 miles on a single charge, with 600 horsepower and an acceleration of 0-60 mph in 3.5 seconds. However, Jeep wants to hear from its loyal customers about more interesting names that would suit the new Wagoneer.
"At the recent Detroit Auto Show, we said that our community will play a part in the process of naming such a special vehicle," says Christian Meunier, Jeep brand CEO. "Today we are delivering on that promise by providing owners and enthusiasts an opportunity to submit a name for the first-ever electric Wagoneer. This premium and highly efficient SUV is loaded with technology, craftsmanship and performance, expanding our presence in the premium mid-sized SUV segment and it will become an essential player in our global EV product offensive."
What's in it for you? The grand prize winner of the naming contest will receive a free ski trip for four to the Jackson Hole Mountain Resort in Teton Villiage, WY which includes airfare, lodging, lift tickets, rentals, guide or instructor, and a $1,000 gift card (valued at a total of $40,000).
To enter, submit your name suggestions by going to http://www.namethenewwagoneer.com. This contest will run from Wednesday, November 23rd to Friday, December 2nd, 2022.
Production for the new Wagoneer BEV is scheduled to begin in 2024, and reservations will be open in early 2023.
Read More from PowerNation
Latest PowerNation Episodes