Is the 2021 Silverado HD Towing Update Enough to Compete Against Ram?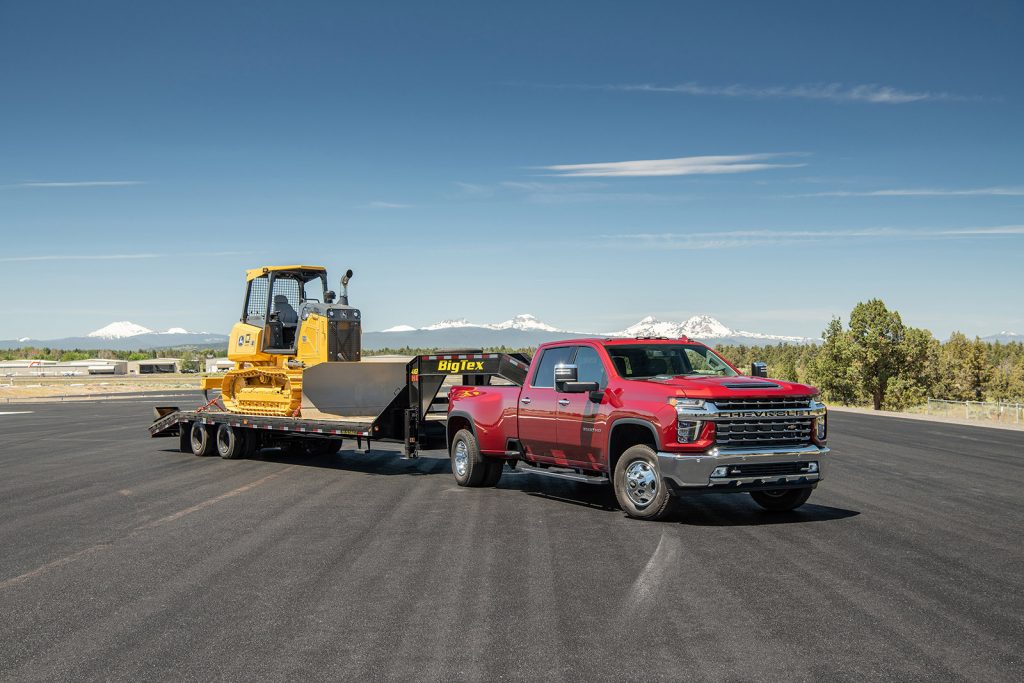 It's that time of year again – the air is getting cooler, the nights are shorter, and car companies are slowly releasing updates for the next generation of cars and trucks. Chevy understands the fierce competition they face in the truck market, and having a premium brand isn't always enough. With that said, can the Silverado HD remain competitive in the towing market?
With the Ram 3500 HD winning the towing champion, the rivalry this year is stiffer than usual in the truck market. Ram produced an award winning product, and it was in the Silverado's court to produce – they did just that.
General Motors is a highly-respected brand that is known to shake things up, evident by their hybrid Corvette, and their 2021 Silverado HD is set to receive a whole host of updates to remain relevant. The Silverado HD is a workhorse, and it was designed to move equipment to the job site and tow heavy loads. Let's take a look at what's new.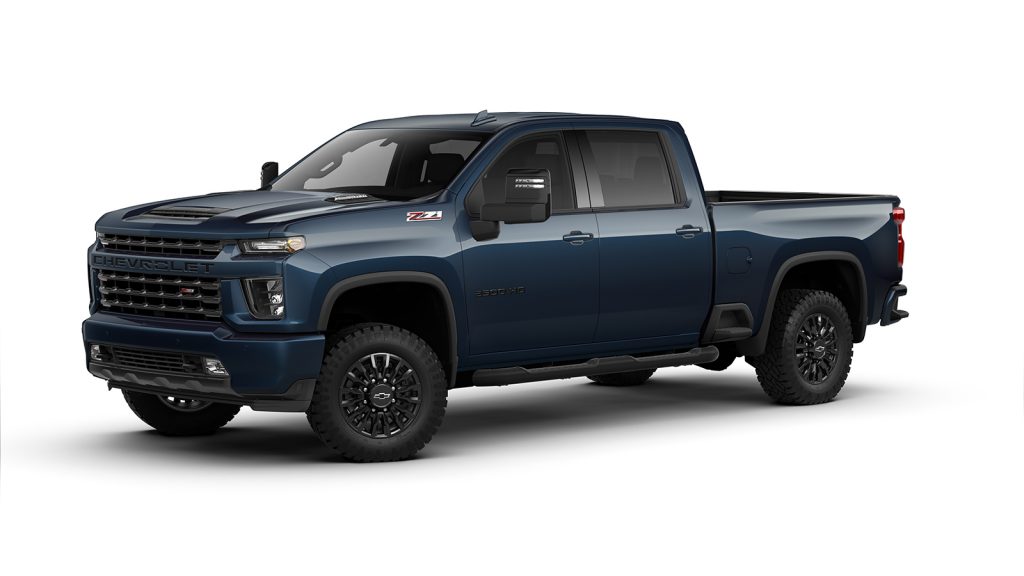 Chevrolet Increases Max Towing Capabilities
The most unique aspect of this truck is the leap forward it took with regards to towing. In 2021, the engineers at Chevrolet honed in on increasing the towing capabilities to compete with the Ram 3500 HD and added 500 pounds of towing ability.
The Silverado HD now has a tow rating of nearly 36,000 pounds on their Regular Cab, 3500 HD Work Truck, two-wheel-drive models, and dual-rear-wheels equipped with the 6.6L Duramax diesel and 10-speed transmission with Max Tow Package.
Additionally, updated packaging changes to the wheels and suspension help accomplish this tow rating, certified to SAE J2807 standards.
Silverado HD Vs. Ram HD
The Silverado HD is paired with its 6.6L Duramax diesel V-8. It produces 445-horsepower and 910-pound-feet of torque, while the Ram boasts a high-output Cummins turbo-diesel 6.7L inline-six that you can only find it on the Ram 3500. It turns out 400-horsepower and an incredible 1,075-pound-feet of torque.
Despite making 45 less horsepower, the Ram still leads with a 37,100-pound tow rating, when compared to 36,000 with Silverado. It's an impressive accomplishment, and since Chevrolet wasn't able to increase their towing capacity to match, what else could they do to remain competitive?
Chevrolet focused on safety and added some incredible features that assist drivers when towing and connecting trailers. With that said, the Silverado boasts some unique technological advances, although the Ram can tow slightly more.
Enhancing Trailer Technology for Increased Towing Confidence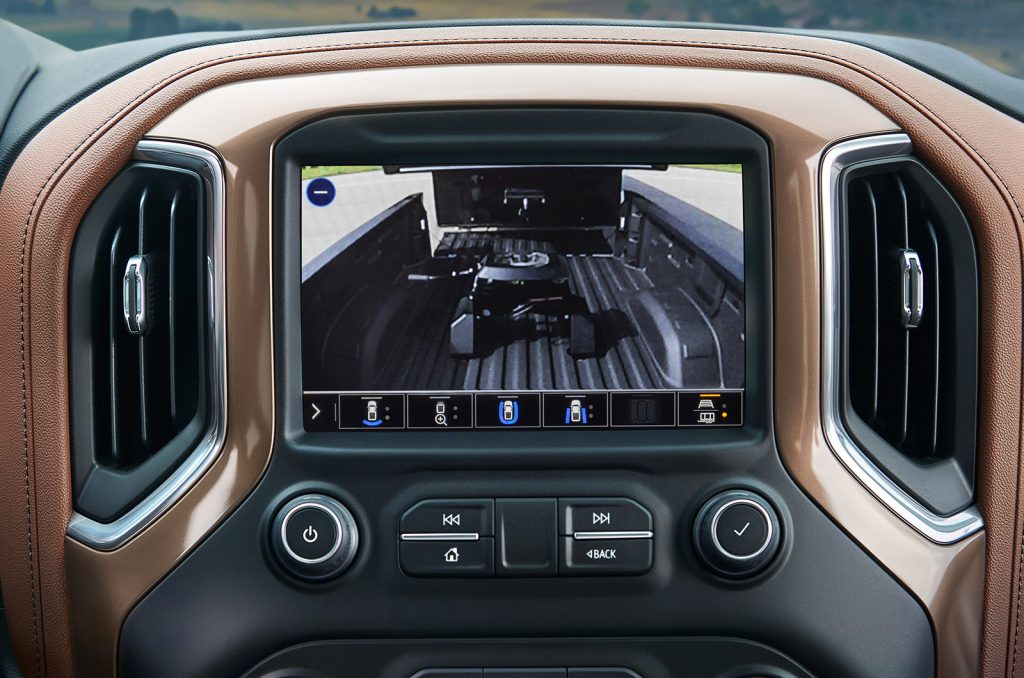 If you're driving a full-sized truck, chances are it's not going to sit in your garage collecting dust awaiting its weekly wash for the Sunday car show. No, if you're purchasing a truck, a heavy-duty one at that, it's going to be used to tow trailers and haul your friend's furniture when they need help moving.
The Silverado HD has set the bar for other manufacturers to follow when it comes to advances in enhanced trailer technology and increased towing confidence with its industry-leading 15 camera setup for blind spots.
As Chevrolet separates itself from Ram and the rest of the pack with these special features, here's what you'll find available on the 2021 Silverado 1500:
Jack-Knife Alert: This feature will track the position of your trailer concerning the truck and provide immediate alerts if a jack-knife situation is looming.
Trailer Length Indicator: This is one of the more unique aspects we've seen. Anytime you plan to change lanes by activating your turn signal, a red overlay will appear twice the length of the compatible trailer on the center console screen, helping to show if other vehicles are in the lane you wish to change into.
Cargo Bed View enhancement: Bed Hitch Guidance and Cargo Bed Zoom are available on the Silverado, helping to hook up and align gooseneck or fifth-wheel trailers.
Rear Side View enhancement: By providing a split view, you can see both the right and left angles of the truck and trailer. It was, at one time, only available for forward driving, but now it's available in reverse, allowing for better visibility to position your trailer.
Rear Trailer View and Trailer-Angle Indicator: This was enhanced for assisting guidelines when backing your trailer into place, and the Trailer-Angle Indicator will show you the relationship between the truck and trailer.
While Silverado has worked hard to compete this year, have they done enough to earn a seat at the table?
Read More from PowerNation
Latest PowerNation Episodes