Dodge Takes Out Ford and Chevy to Reclaim Top Towing Crown With Ram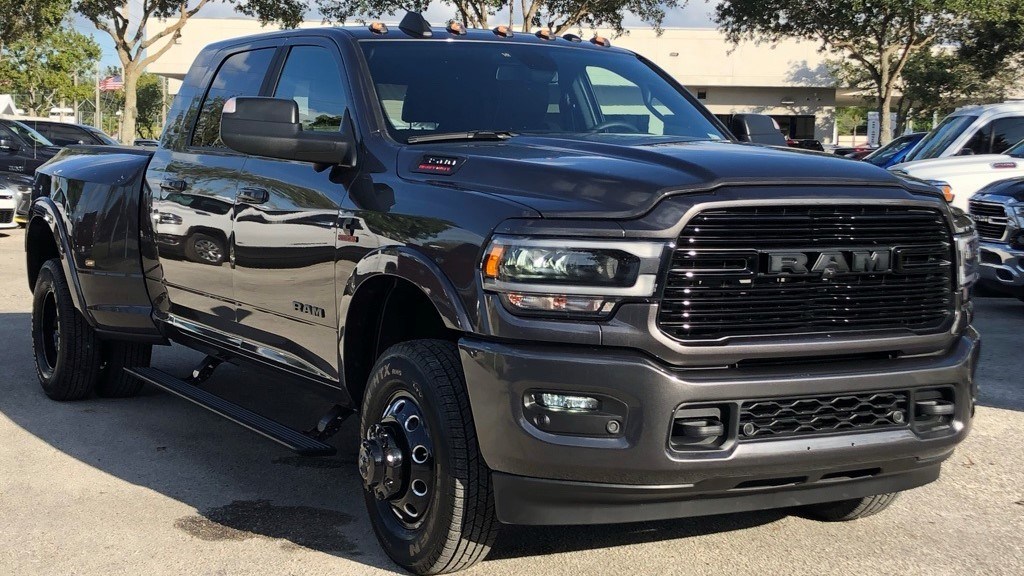 Dodge fans were ecstatic when the news was released – the Ram claimed the top towing honor with its new Heavy Duty pickup. Fans were in awe to learn of the 37,100 pounds of towing capacity the award winning company squeezed out of its 2021 Ram HD.
Dodge has had a busy year putting Hellcats in Durango's, Ram TRX's, and even won a Kelley Blue Book Brand Image Award for the second year, which named them Best Car Styling Brand. The company is well-known for delivering the industry's most powerful muscle cars, but it's also taking a bite in the billion dollar HD global truck market.
Ram achieved this prestigious award by updating its 6.7-liter Cummins turbodiesel engine that is capable of towing a 37,100 pound gooseneck trailer in its top towing configuration. While the Ford F-450 Super Duty produced a heavy weight for the ages, towing a record setting 37,000 pounds, it couldn't match up to the Ram. Sorry, Ford fans. Maybe next year?
You might be wondering, how did Ram do this? The manufacturer went to the lab and worked on increasing the inline-six-cylinder motors torque, which produces an impressive, and class-leading, 1,075 ft-lbs of torque. While adding horsepower is always an answer, it's not enough. Dodge also strengthened the chassis, including integrated hitch hardware that improved tow rating by a ton.
Ford fans are feeling the sting as the runner-up, but Chevy fans are lighting up the online boards voicing their displeasure of falling to third place. In a normal year, towing 36,000 pounds would have crowned the Chevrolet Silverado HD the winner, but that wasn't the case for this group of trucks. Chevy argued its case and claims the Ford F-450 is a Class 4 truck, while the Ram and Silverado compete in Class 3 against the F-350.
Regardless of who's right, and it could just be Chevy trying to save face, the 2021 Ram Heavy Duty increased its conventional tow rating to 23,000 pounds, up from 19,780. This number is still lower than the F-450 in this category, which is rated at 24,400 pounds.
Whether you're a Dodge fan or not, you have to tip your hat to the auto-maker for developing such a potent truck, but is it enough to convince you to break brand loyalty and go over to the dark side? Let us know in the comments!
Read More from PowerNation
Latest PowerNation Episodes