Police & ATF Were Called Because This Car's Homemade Dent Bumpers Propted a Potential Bomb Threat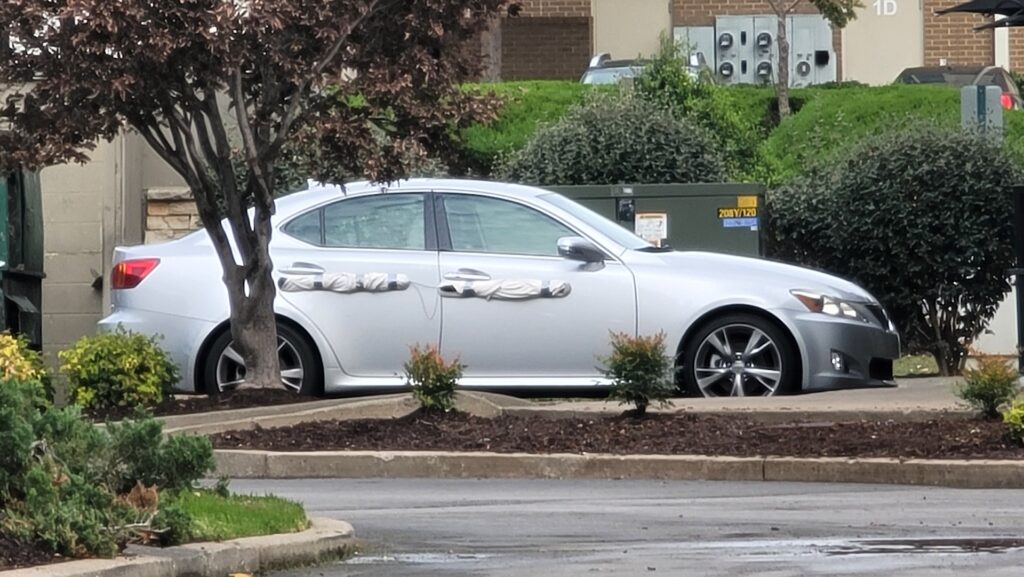 Police and federal agencies take scenarios regarding a potential bomb threat very seriously. So you can imagine a Tennessee man's confusion and panic when multiple federal agencies were called to investigate his Lexus parked outside a restaurant that had some peculiar devices attached to its doors.
RELATED: Florida Resident "Surprised" Police Seized Her Dodge Charger After She Customized It To Look Like a Patrol Car
What Prompted a Bomb Threat?
Wrapped in plastic bags, duct tape, and wires, both of these objects could be assumed to be potential bombs at first glance. It turns out, they were actually just some homemade rubber door bumpers to prevent other cars' doors from denting the car.
The confusion resulted in eight agencies responding to the potential emergency, including the Murfreesboro Police Department, Tennessee Highway Patrol Special Operations Unit, and the U.S. Bureau of Alcohol, Tobacco, Firearms and Explosives (ATF). In addition, nearby businesses were evacuated for two hours, and local schools were placed in lockdown.
According to a report by WZTV, the owner of the Lexus was standing with the rest of the bystanders, unaware that it was his car that triggered the potential bomb threat. After he was contacted by police, the owner of the Lexus informed them what the devices actually were, and that the mysterious wires hanging from the device were connected to a suction cup inside the car's door handle.
What Happened To The Owner of the Lexus?
The Murfreesboro Police Department eventually gave the "all clear" when the entire incident turned out to be a false alarm. The owner of the Lexus was not charged with a crime as he didn't show any ulterior motive to cause harm. Although he will probably look into less-suspicious ways of protecting his car from receiving dents from other drivers.
Read More from PowerNation
Latest PowerNation Episodes