Get a Sneak Peek at Volkswagen's Next-Gen Ford-Based Pickup Truck, Amarok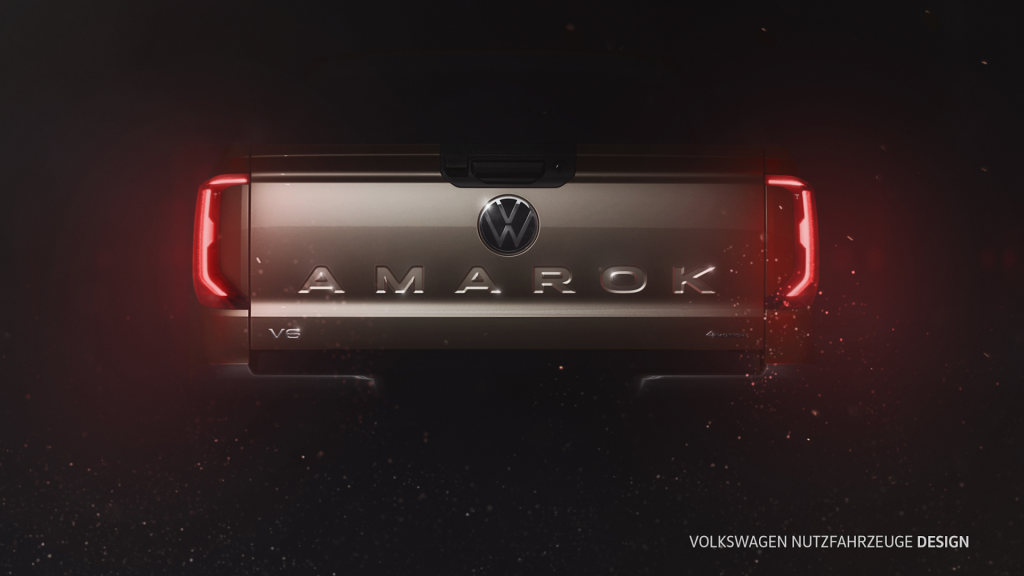 In case you did not know, Volkswagen has been part of the pickup community for a while, and they've released a few teaser images of their upcoming mid-size truck, Amarok.
Sharing the same T6 body frame platform as the global Ford Ranger, the 2023 Amarok will be produced in VW's South Africa factory.
Unlike its predecessors, the new Amarok is expected to be more well-rounded and off-road efficient. Its design will be built to handle heavy loads and rougher terrain using its rugged tires, high-performance wheel arches, and an overall bolder and stronger body.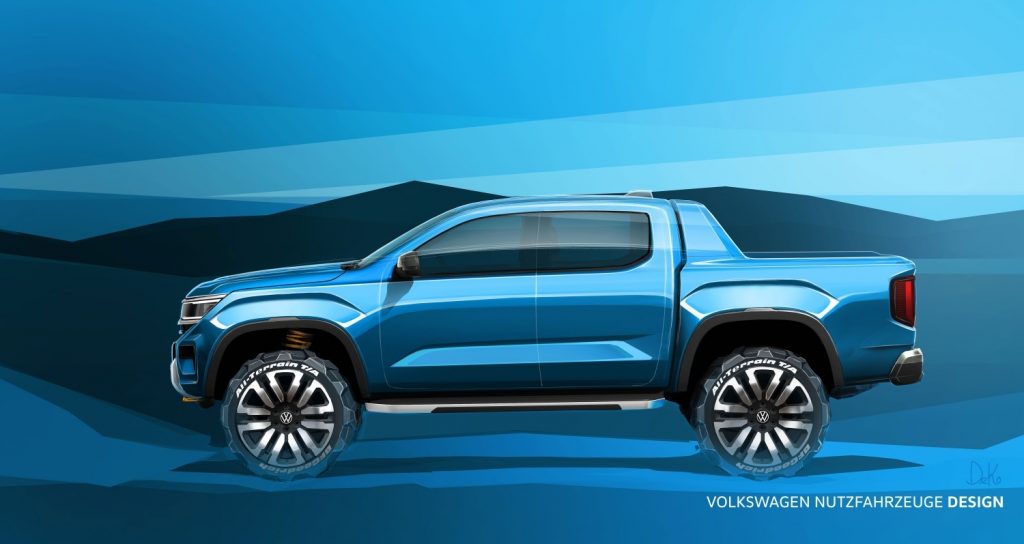 Of course, the physical prowess of the upcoming Amarok would be nothing without its selection of powertrains including a 2.0-liter diesel I-4 (single-turbo & twin-turbo), 2.3-liter turbocharged I-4, and a 3.0-liter turbodiesel V-6, all of which come in as a six-speed manual and 10-speed automatic transmission.
Just like its exterior, VW has raised the bar for Amarok's interior. Slightly similar to the cabin of the Ford Ranger, mainly its touchscreen and dashboard storage, the Amarok gifts itself with a new steering wheel with updated controls, tri-tone upholstery, all-digital instrument cluster, bolstered seats, and a simplified center console.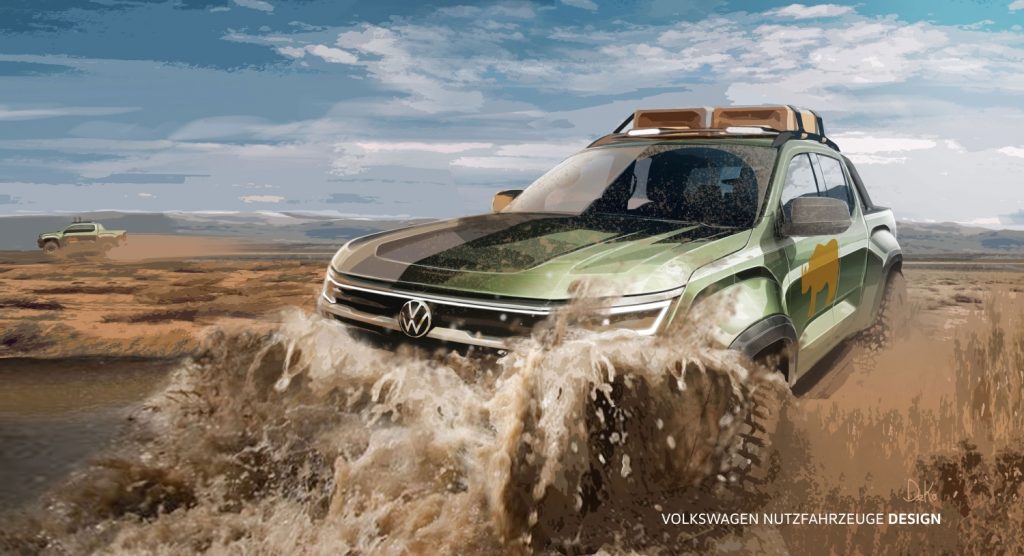 Since 2011, the Amarok has been the vehicle of choice thanks to VW's partnership with the Wilderness Foundation Africa (WFA) in the protection of wild rhinos. Although the mid-size pickup has been popular in Europe, Africa, and South America, there is a possibility that the V-Dub could enter U.S. markets.
Read More from PowerNation
Latest PowerNation Episodes