Fords Debuts The V8-Powered Bronco DR…It's First Ever Production Desert Racer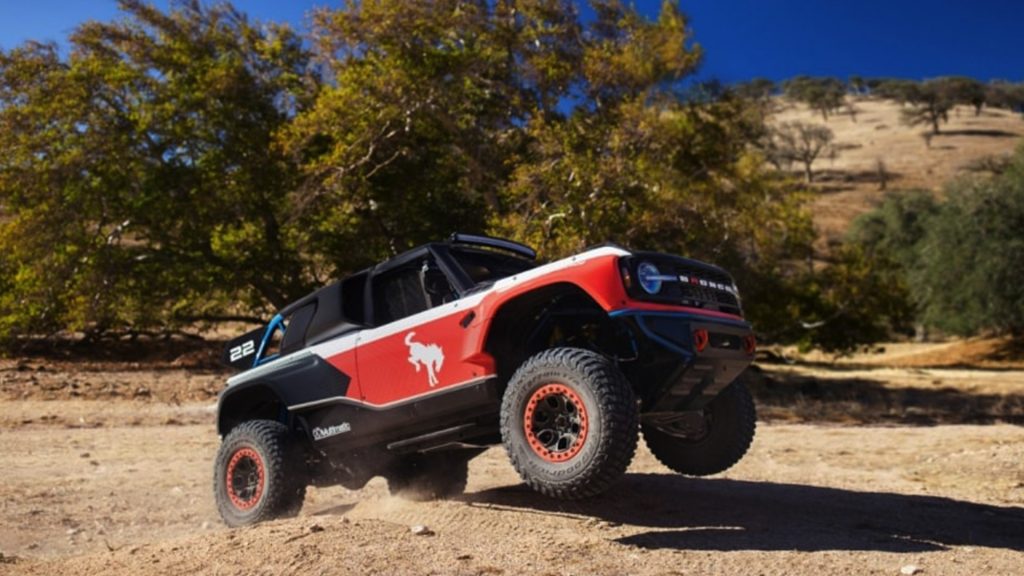 You'll soon be able to own a limited-edition V8 Bronco. However, it's gonna cost you. Ford has released the Bronco DR which is targeting to be the most powerful production Bronco ever. It's building on a 2022 Bronco four-door frame and adding unique body and chassis modifications for high-speed desert racing, plus a Coyote 5.0-liter V8 engine that is targeting more than 400 hp, Multimatic Positional Selective DSSV™ Dampers and safety cage.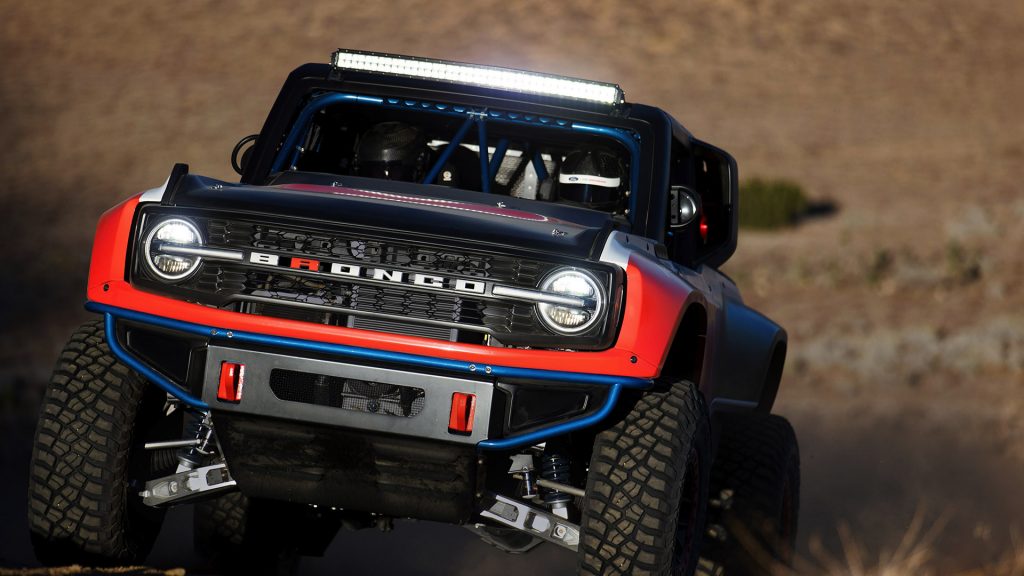 The first-of-its-kind limited-production Baja 1000 desert race SUV is intended for off-road use only. The automaker is aiming to enter a prototype Bronco DR in the 2022 SCORE Baja 1000 decked out in a red, white, and blue color scheme to honor the stock Bronco winner of the 1969 Baja 1000. 
"Bronco DR is our ultimate turnkey off-road racing SUV, engineered to put enthusiasts behind the wheel of a desert racing force," said Mark Rushbrook, Ford Performance Motorsports global director. "This collaboration between Ford Performance and Multimatic continues the Bronco desert racing legacy that dates back to Rod Hall and Larry Minor's never-repeated overall Baja 1000 win in a stock Bronco in 1969."
The first 50 units of 2023 Bronco DR will be available for sale in late 2022 with a starting price in the mid-$200,000 range.
Read More from PowerNation
Latest PowerNation Episodes