Federal Agents Bust Crime Ring Responsible for String of Muscle Car Thefts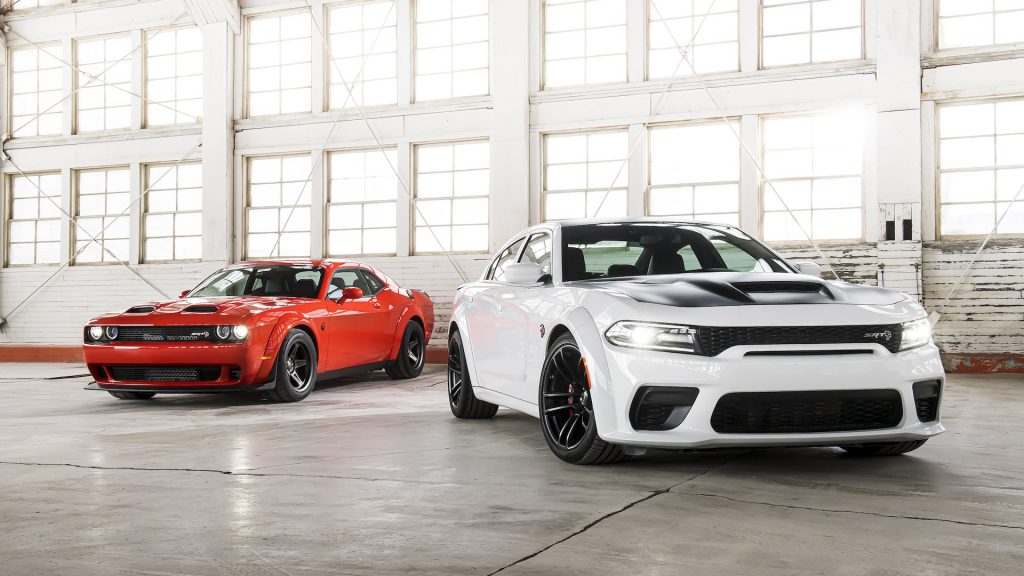 According to authorities and court documents, a group of car thieves has been using cloned key fobs to steal new Dodge muscle cars, as well as other high-performance vehicles from dealerships and factories in Detroit, Michigan.
In January 2022, authorities spoke to a held-up U.S. postal worker who helped connect them to an Ohio-based theft ring responsible for many stolen cars in the Detroit area.
Investigators found that many new Dodge Chargers, Challengers, Durangos, and Ram pickups (valued between $50,000 and $100,000) began showing up in shipping ports in Ohio, Indianapolis, and the East Coast. These vehicles would then be sold on the street from $3,500 to $15,000.
Dodge vehicles were the main target of the group, specifically Chargers and Challengers equipped with Hellcat engines. "If a patrol car gets them, they are not stopping and they're faster than patrol cars," says Sgt. Jerry Hanna of the Macomb Auto Theft Squad. "They're 150 mph all day."
The thieves were able to steal the cars by using an electronic "pro pad", a handheld tool used by locksmiths that are able to clone keys by being inserted into the car's interior ports.
Authorities were able to unravel the car theft ring after they stopped Devin Rice, who allegedly robbed a postal worker at gunpoint in Shaker Heights, outside of Cleveland, Ohio. Court records show that a search of his car and home resulted in stolen mail, fake checks, and stolen vehicles like a Ram pickup, Range Rover SUV, and a Dodge muscle car with a Hellcat engine. Authorities were then able to link these stolen vehicles to the crime ring responsible for the growing string of car thefts occurring in many Detroit dealerships and factories.
Read More from PowerNation
Latest PowerNation Episodes