Ford May Cut F-150 Lightning Production Over Lack of Interest in EVs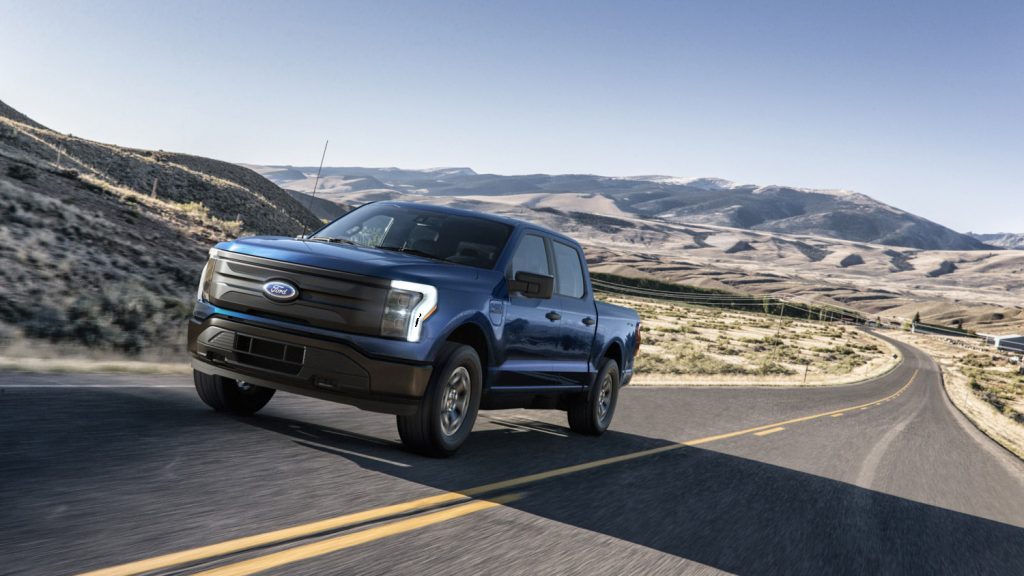 When it first debuted in 2022, the Ford F-150 Lightning lit up the sky as the first fully electric pickup truck on the market. With the public's waning intrigue in EVs, it appears that interest in the truck is disappearing just as quickly.
Ford has confirmed that it temporarily cut a shift for the production of the F-150 Lightning at its EV plant in Detroit, MI, possibly as a result of declining demand for the truck.
Why Are F-150 Lightning Sales Declining?
"We are adjusting the schedule at the Rouge Electric Vehicle Center because of multiple constraints, including the supply chain and working through processing and delivering vehicles held for quality checks after restarting production in August," Ford said in a statement. This shift reduction will result in 700 jobs being affected.
This shift cut is partly due to a huge drop in F-150 Lightning sales in Q3 of 2023 by 46%.
The Ford F-150 Lightning isn't alone in the public's declining interest in electric vehicles. It was reported in the summer of 2023 that while production for EVs was high this year, those units are taking up space at dealerships because nobody wants them. Production was up 350%, resulting in 92,000 EVs all over the country sitting on dealership floors waiting to be purchased. By that math, it takes an average 92 days for a new EV to be sold at a dealership. For new gas-powered vehicles, it takes an average of 54 days to be sold.
Sadly, it appears that manufacturers greatly overestimated the desire average Americans had for an EV.
In an effort to cook up some interest with new customers, Ford introduced large price cuts to the 2023 F-150 Lighting, which included $7,500 in incentives for Lariat and Platinum trims, which would accumulate up to $15,000 off the sticker price after calculating federal tax cuts.
What Does This Mean For Ford?
"We think Ford's announcement is emblematic of the difficulties traditional automakers have faced with ramping up EV production but also reflects consumer demand for EVs that wasn't what it once appeared to be in terms of the robust reservation counts for certain new models," says CFRA analyst Garrett Nelson to Yahoo Finance. "There's been a growing mismatch between what automakers are trying to sell and what consumers want to buy."
This shift in low sales will likely have Ford, as well as other larger automakers, rethink their EV strategies and consider leaning more towards hybrids and perhaps put gas-powered vehicles back as their centerpieces.
Read More from PowerNation
Latest PowerNation Episodes