EV Batteries May Complicate Extinguishing Cargo Ship Fire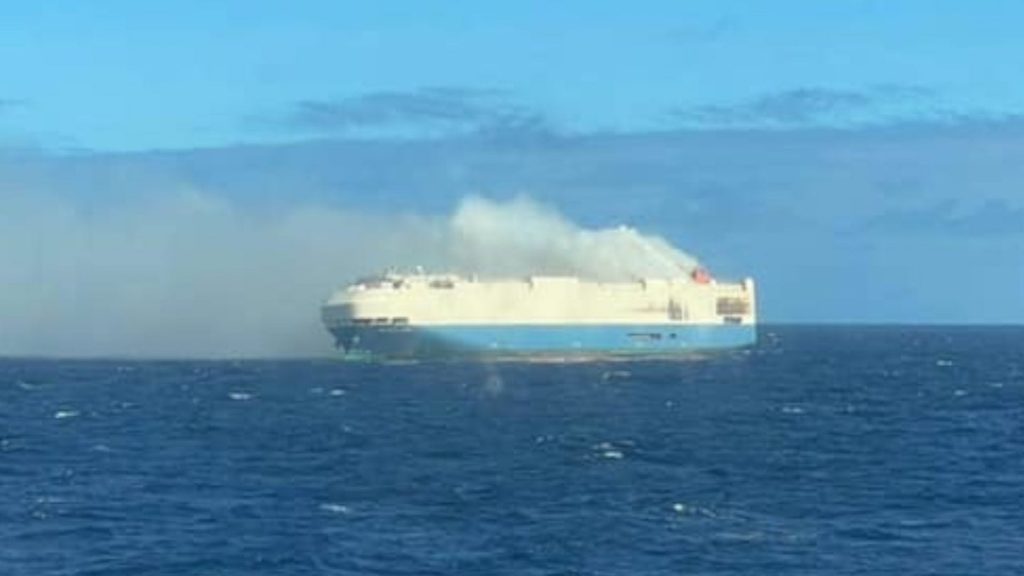 The tale of the Felicity Ace, the abandoned cargo ship ablaze in the middle of the Atlantic Ocean containing thousands of new Porsches, Volkswagens, Bentleys, and Lamborghinis, could be reaching newer complications.
RELATED: Cargo Ship Full of New Cars Catches on Fire and Goes Adrift in the Atlantic
According to Reuters, firefighters are having trouble putting out fires on the cargo ship, unsure when it will be fully extinguished. While the cause of the fire is unknown, it is believed that the electric vehicles' Lithium-ion batteries are actually keeping the blaze alive and that special equipment needed to put it out is being transported to its location off the coast of the Azores Islands.
Carrying approximately 4,000 new luxury vehicles, the retail value is estimated to be $400 million dollars. The 22 crew members on board the ship were evacuated the day of the fire by the Portuguese Air Force.
As the fire slowly dies down, towing vessels will be brought in to transport the vessel to either somewhere in Europe or the Bahamas.
Among the cars caught in the fire is the Lamborghini Aventador, which is completely sold out and out of production. Meanwhile, customers whose cars were onboard the vessel have been contacted by the automakers.
Andrea Baldi, the CEO of Automobili Lamborghini America, is deeply bothered by the incident and believes that the fire could cause a six-month delay for customers expecting their vehicles.
Read More from PowerNation
Latest PowerNation Episodes