Cargo Ship Full of New Cars Catches on Fire and Goes Adrift in the Atlantic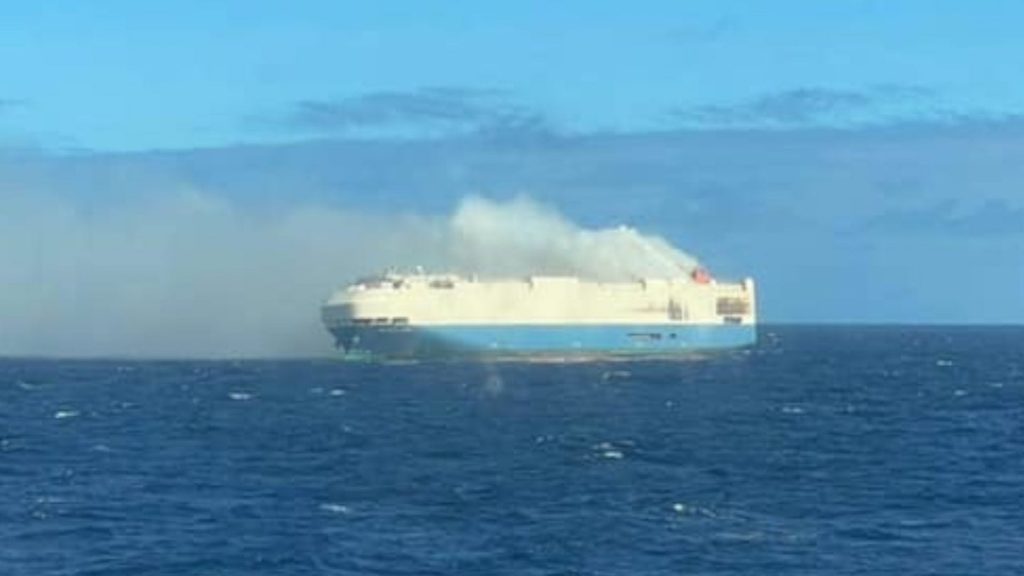 It almost sounds like the plot of an action movie, because a 650-foot-long cargo ship, named the Felicity Ace, was traveling from Germany to the U.S. while carrying 4,000 new Volkswagens and Porsches before catching fire in the middle of the Atlantic Ocean.
The ship's 22 crew members evacuated via lifeboats before being rescued by the Portuguese Navy, nearby merchant ships, and the Greek Tanker, Resilient Warrior.
With the Felicity Ace abandoned and ablaze, eager Porsche buyers tracking their cars via the "Track Your Dream" service stated that the automaker was aware of the incident in the Atlantic.
On Wednesday, February 16th, Volkswagon released a statement regarding the incident, saying "We are aware of an incident today involving a cargo ship transporting Volkswagen Group vehicles across the Atlantic. At this time, we are not aware of any injuries. We are working with local authorities and the shipping company to investigate the cause of the incident."
Read More from PowerNation
Latest PowerNation Episodes