Driver Crashes Car While Speeding By Fire Trucks to Bring Them to the Scene and 'Help Out'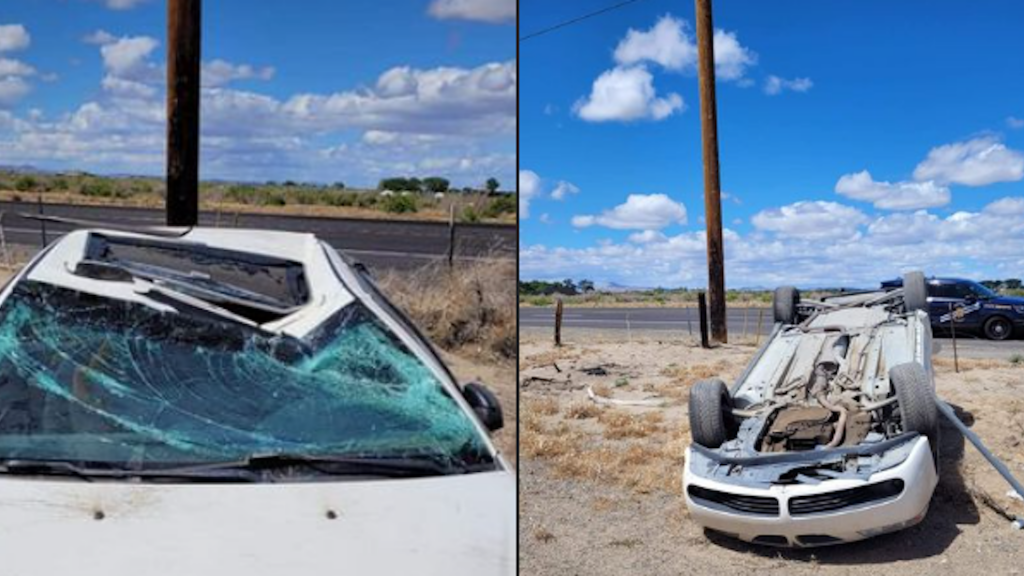 In certain situations, the fine line between brave and stupid can get blurry. That is the case for one Nevada driver who, after watching too many The Fast and The Furious movies, took it upon herself in an attempt to play the hero.
In a post shared (now deleted) to the Churchill County Facebook page by the actual driver, a housefire caused her to become the main character in the action film that is her life and race her Pontiac to the scene. According to the driver, "I gave in to my adrenaline rush of wanting to help whomever however I can."
Naturally, the woman's misguided attempt at heroism did more harm than good. She stated that when she began following a fire truck, she decided to pass it in hopes of helping it get to the scene. Sadly, the rush of adventure caused her to roll her car over, blaming bad tires instead of her careless driving.
"I TRIED to slow down/maintain control," she said, blaming the loss of control on bad tires. "I did EVERYTHING I could not to crash/ roll but it was God's plan so I did what I could to stay safe and alive!!"
The incident caused some fire trucks to stop and assist her after she rolled her car. As for how she left the crash without any serious injuries, she said she "went into it knowing I should duck and brace the best you can ([the Fast & Furious] movies taught me well!)"
As crazy as this story sounds, the local police and fire departments have confirmed this story.
But as the saying goes, "no good deed goes unpunished." According to the driver in this story, she was ticketed and has an upcoming court date. However, her heroic delusions appear to remain as she posted, "I have enough people that I have told that will back me up on my story and I have proof!!!! I'm not a careless driver had 100% control of my car! That's how it ended up like this!! I tried slowing down it didn't work."
Read More from PowerNation
Latest PowerNation Episodes