The 2024 Ford Ranger Will Finally Debut In North America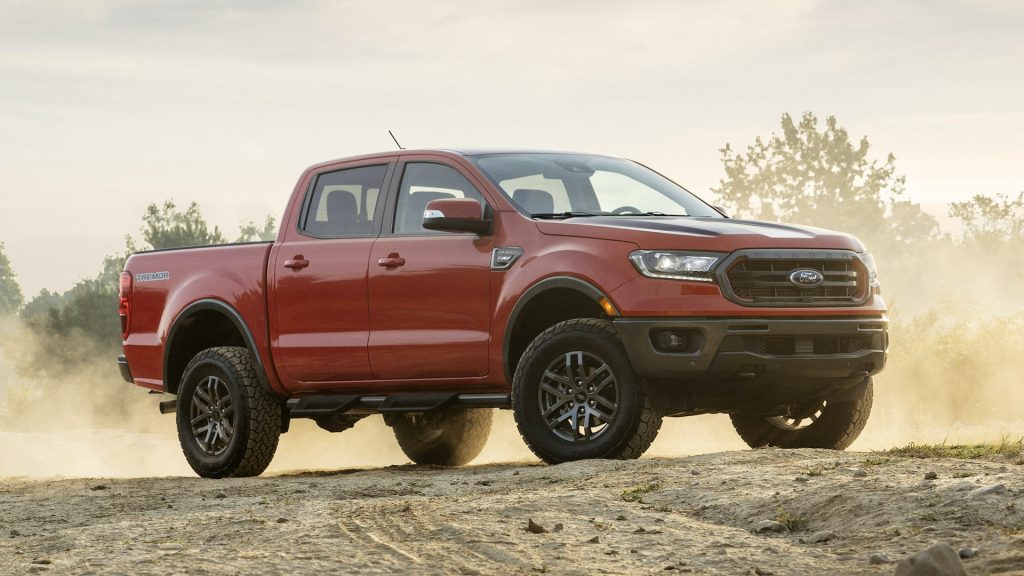 While some international markets have been enjoying the next-gen 2024 Ford Ranger for over a year, the North American version of the mid-size pickup truck is expected to arrive in May 2023.
Previous reports suggested that the 2024 Ford Ranger would enter its production phase in the Summer of 2023 at the Ford Michigan Assembly Plant. However, sources claim that eager customers will not have to wait much longer before seeing the North American version of the 2024 Ford Ranger up close and personal.
What Can We Expect with the 2024 Ford Ranger?
The North American version of the 2024 Ford Ranger will share many similarities with the international versions being sold globally, both in the interior and the exterior. It will continue to be based on the Ford T6 platform, which is the same one that the sixth-gen Ford Bronco is built on, rather than the front-wheel drive platform shared by the Ford Maverick.
It is unknown as to what kind of engines the 2024 Ford Ranger will be equipped with, though it is believed that it will use a 2.3-liter Ecoboost four-cylinder and a ten-speed automatic transmission in its base model. Being able to produce 350 horsepower and 350 lb-ft at 3,200 rpm is an adequate standard for its entry-level trim.
Much like the Bronco and F-150, the next-gen Ford Ranger is also expected to come in a high-performance Raptor edition. Expected to have the twin-turbocharged Ford 3.0-liter V6 EcoBoost engine, the 2024 Ford Ranger Raptor will be able to raise the bar for its power output by producing 392 horsepower and 430 lb-ft of torque.
An all-electric version of the next-gen Ford Ranger by 2030 is also a likely possibility, though the truck will remain largely an ICE vehicle for the time being.
However, Ford's Trail Turn Assist is also expected to be featured on the new Ford Ranger, which is a very useful tool for off-roading enthusiasts to maximize the truck's turning radius by way of torque vectoring. A very handy tool for those moments when backing up to turn around on the trails is not an option.
Read More from PowerNation
Latest PowerNation Episodes