2021 Ford F-150 Raptor Soars Into the Clouds With Serious Desert Jump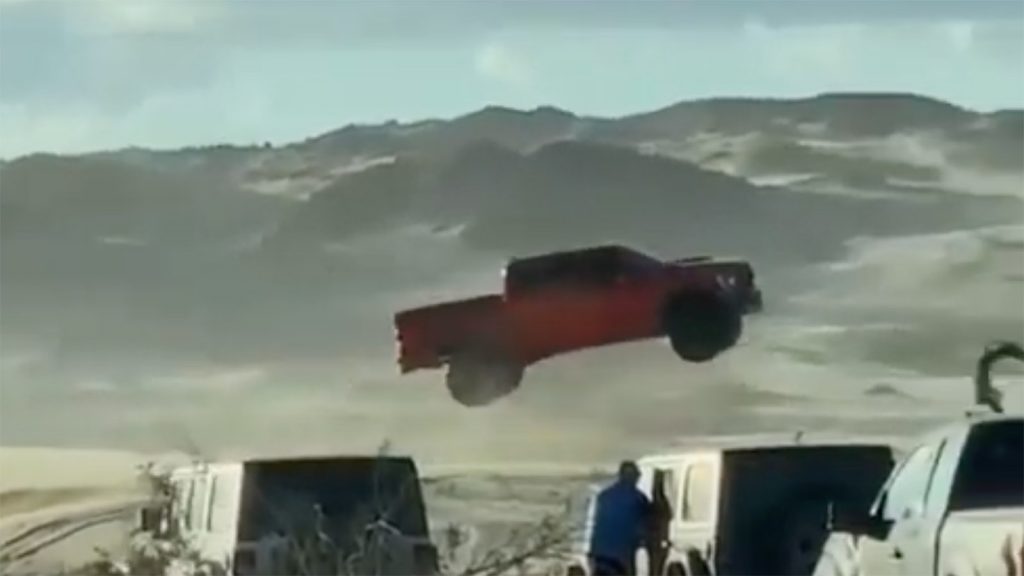 It's a bird, it's a plane, no, it's the 2021 Ford F-150 Raptor getting some serious air in the desert. We knew it was called a Raptor because it's ferocious, but we didn't realize the 2021 Raptor could be as tall as the extinct animal it shares a name with.
A video recently emerged of the new 2021 Ford F-150 getting some serious air in the desert. The timing was perfect to illustrate the latest offerings Ford included with the updated model. Admittedly, some fans were underwhelmed and disappointed that Ford stuck with the EcoBoost 3.5L Twin Turbo V6. However, it still offers some great features that are worth considering, and this perfectly-timed video shows what it's capable of handling.
Although a lot is still unknown to this point, details continue trickling out about the truck. If this video isn't proof enough about its capabilities, we don't know what more to tell you. Despite what it offers under the hood, if we've learned anything, it's that the F-150 Raptor's limits have been expanded.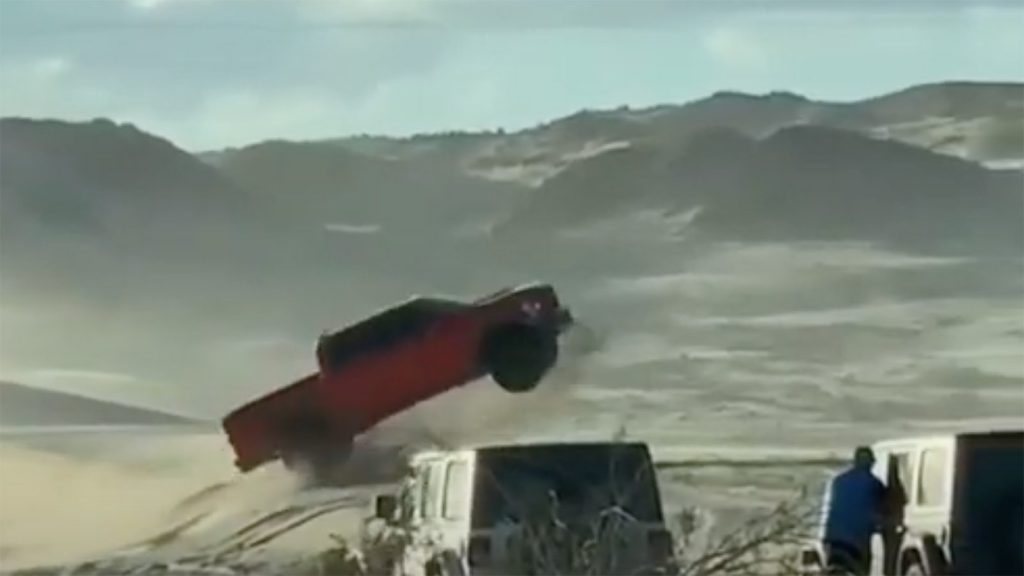 The original video was posted to the 395jeep Instagram but was quickly deleted, but not before Raptor.World re-shared it and kept it up for the world to see. The video shows the high-octane truck launching high into the air, landing with a soft bounce, and driving off without a hitch. The original video alleged it was a stock Raptor and that it completed eight of these jumps without issue.
As a spectator of an internet video, we can't provide specifics about how high or far it jumped, although it appears to have jumped ten feet and flies three truck lengths forward before its feathery soft landing. I don't know about you, but that's pretty impressive.
Is the jump enough to convince potential buyers to take the ride into the air with the latest Raptor? That's yet to be seen. However, it's not too common seeing trucks jump this high and drive away without any issue. We recently reported on the Ram 1500 TRX doing something similar, but it walked away damaged. From what we see here, the Raptor walked away unscathed. Does that mean it's better than the TRX?
The Raptor is a popular brand known for its robust off-road capability. Ford looked to improve that with the latest 2021 F-150 Ford by re-designing the rear suspension. Ford hooked up the pickup to a five-link rear suspension with new Fox shocks, super-long trailing arms, 24-inch coil springs at all four corners, and a Panhard rod. Stock Raptors come with 35-inch tires, although 37-inch ones are available if you so choose. However, the largest tires allow less wheel travel, which eliminates an inch at the front and back.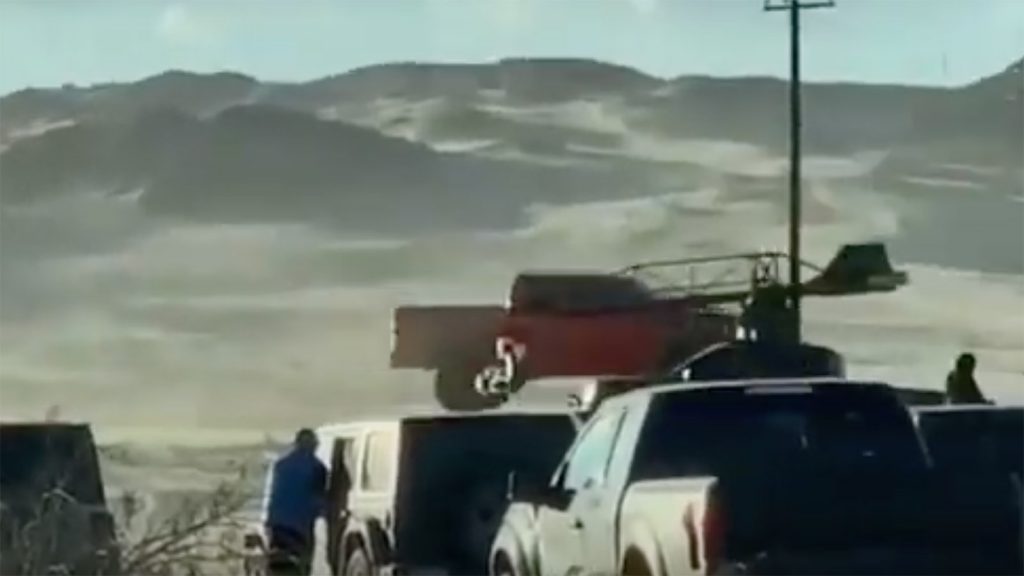 Sales of the 2021 Ford F-150 Raptor won't be until this summer, and there's still much to learn before then. Ford didn't provide the public with pricing information, which has left a lot of us wondering what to expect. However, since the 2020 SuperCrew model starts at $56,440, we anticipate the 2021 to be in the same ballpark, with a modest increase.
Ford did mention something about the V8-powered Raptor R set to debut in 2022. Once more information arrives, we'll be sure to share!
Read More from PowerNation
Latest PowerNation Episodes