Oscar Mayer Changes The Name of The Wienermobile Back To The Wienermobile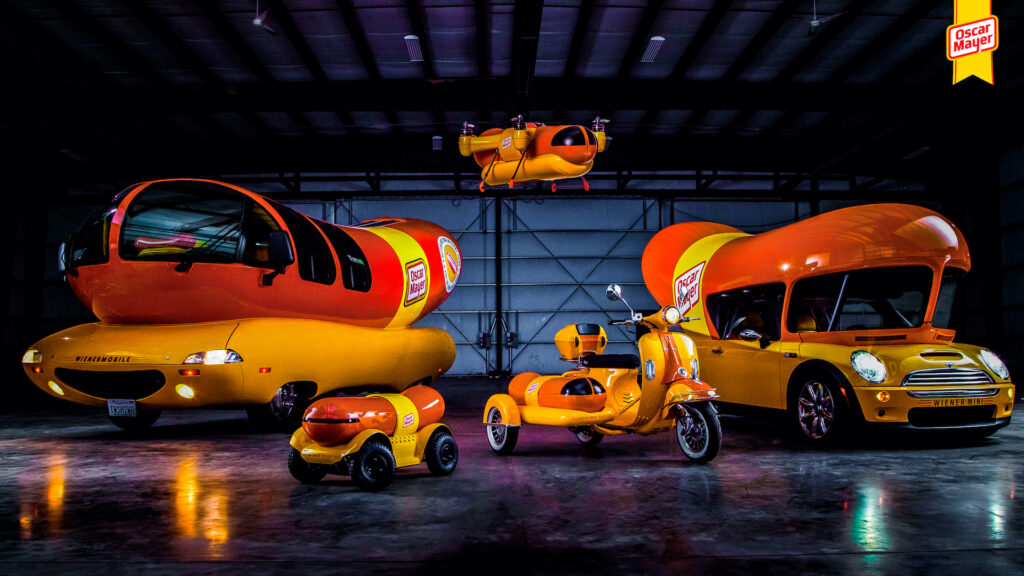 Back in May 2023, Oscar Mayer raised some eyebrows when they announced that their famous Wienermobile was going through a rebranding and that its new name would be the "Frankmobile." Well, that move lasted about as long as a hot dog at a cookout. Due to feedback received both from drivers and fans on the brand, the Frankmobile is changing its name back to the Wienermobile.
Why Rename The Wienermobile?
At first, Oscar Mayer (part of the Kraft Heinz Company) announced that it would be renaming its famous hot dog car as the "Frankmobile" as part of a new ad campaign to draw attention to the latest recipe of the brand's 100% beef franks and flavorful taste.
Unfortunately, customers weren't biting. People just weren't relishing "Frankmobile." It wasn't cutting the mustard. If anything, they were quite frank with how they felt about changing the Wienermobile's name. Quite the pickle Oscar-Mayer found themselves in.
Was It Part of a Larger Plan?
But then again, there is a chance that Oscar Mayer had no intentions of permanently sticking with Frankmobile in the first place. It could have been all part of a publicity stunt. Sort of like that time when VW briefly renamed itself as "Voltswagen."
The Wienermobile first arrived in 1936 when Carl Mayer pitched the idea of a literal marketing vehicle to his Uncle Oscar. The original model had an open cockpit that was driven only in the Chicago area.
Today, the latest Wienermobile remains at 23-feet-long with a custom fiberglass dog mounted on a toasted fiberglass bun sitting on a reconfigured Chevrolet chassis and is powered by a Vortec V8 engine. It can be seen driving all across the U.S. and is a popular sight at racetracks, sporting events, festivals, and even weddings.
Read More from PowerNation
Latest PowerNation Episodes