What Percent of Jeep Owners Actually Use Them For Off-Roading?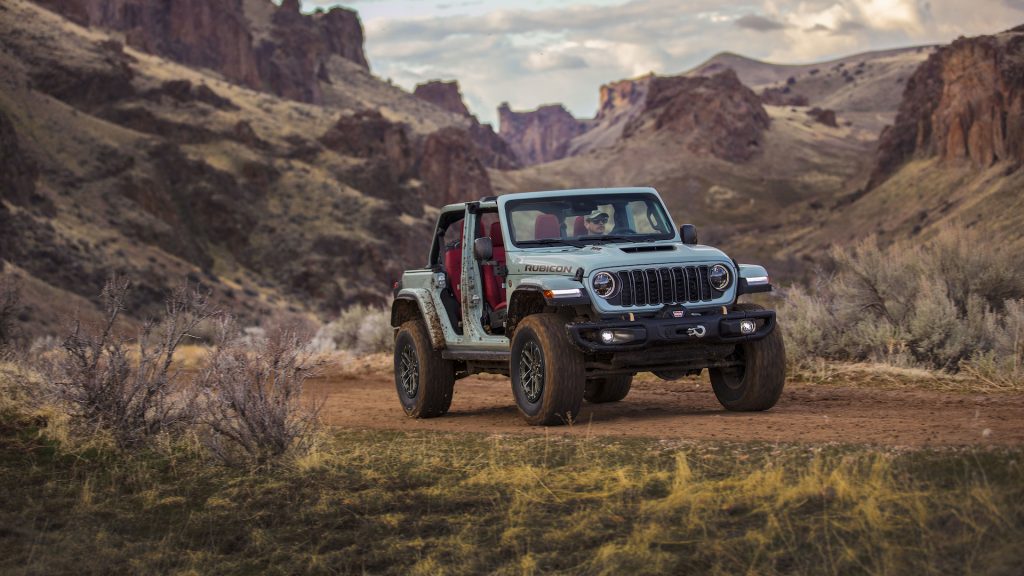 Jeep is known for being an all-American automotive icon that exudes ruggedness and adventure. A prime candidate for those who are fans of the great outdoors, whether they are hitting the trails, splashing through the mud, going camping, or just taking in the beauty of the natural world. However, it seems that a small percentage of Jeep owners actually use these vehicles this way.
RELATED: New Suspension Turns 2012 Jeep JK Into Dual-Purpose 4×4
According to executive analyst Karl Brauer of iSeeCars.com, the number of SUV owners that actually go off-roading is quite slim. "Consumers who buy these vehicles love the 'what if' idea," Brauer told ABC News. "That alone will get them to buy these vehicles. Consumers want flexibility and confidence. But few will make that leap from mall parking lot to off-roading adventuring."
How Many Jeep Owners Actually Use Them For Jeep Stuff?
There are many off-roading instruction services that teach beginner and experienced off-road drivers how to deal with certain situations in their vehicles, both on the trails and on the street. However, it is believed that many Jeep owners tend to view their vehicles as an extension of their self-image, rather than learn and understand the pivot point, the throttle control, and operate it in low-traction scenarios.
Mark Allen, head of design at Jeep, told ABC News in September 2019 that approximately 10% to 15% of Wrangler owners will take them off-roading.
It isn't just Jeep owners that prefer to use their SUVs as daily grocery-getters than go off-roading. About 18% of Ford Expedition owners, as well as 12% of Ford Explorer owners, will take their SUVs through the trails. According to Toyota, 20% of 4Runner, Sequoia, and Tacoma drivers like to use their vehicles to explore the great outdoors.
Why Isn't It Higher?
While the thought of owning a rugged off-roading SUV is exciting for many current and prospective buyers, not everyone's motivations for taking it through the dirt are necessarily the same. There are some Jeep owners who like to take their SUVs through the mud, gravel, and sand every weekend. Then there are those who enjoy going off-roading but can only do it twice a year, which usually has them use their SUV as their daily driver.
So long as many potential customers are able to comfortably and confidently use their vehicles both in on-road and off-road conditions, that is all manufacturers will need to concentrate on to keep attracting new consumers.
Read More from PowerNation
Latest PowerNation Episodes