Rewatch The Dramatic 2023 Dodge Challenger SRT Demon 170 Reveal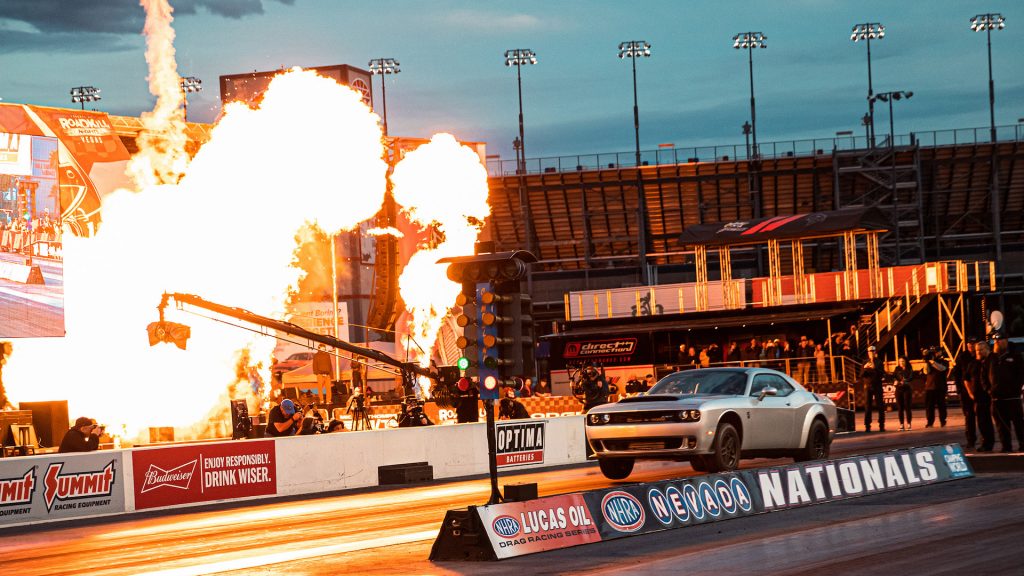 We all knew that Dodge's announcement for the final model in their Last Call series was going to be explosive. It only makes sense that they took that assumption literally in the dramatic presentation of the 2023 Dodge Challenger SRT Demon 170 reveal. Set in a city that understands the art of a spectacle, hundreds of Mopar fans gathered in Las Vegas to bear witness to the end of an era in the most dramatically epic way possible. With lots of noise and lots of fire.
RELATED: The Final Dodge Last Call Model Revealed and It's Their Most Powerful V8 Ever
What Made The Dodge Challenger SRT Demon 170 Reveal so Awesome?
First off, the Dodge Challenger SRT Demon 170 is on record for being the fastest, most powerful factory-produced vehicle in the world. How powerful are we talking about? This car houses a 6.2-liter high-output supercharged HEMI® engine that produces 1,025 horsepower, 945 lb-ft of torque, and can accelerate from 0 to 60 mph in 1.66 seconds on a full tank of E85 Ethanol blend. That is enough power to clear the NHRA quarter-mile in 8.91 seconds at 151.17 mph. This car can also run on E10 fuel, producing an impressive 900 horsepower and 810 lb-ft of torque.
So a muscle car of this caliber deserves a reveal more appropriate than just a curtain and a stage.
Instead, the brand held the Dodge Challenger SRT Demon 170 reveal at the Las Vegas Motor Speedway in front of a live audience using another epic mode of transportation… a Kama K-MAX helicopter. That's how a real muscle car makes an entrance.
RELATED: Dodge Details its 'Last Call' Horsepower Locator with Pricing and Availability
Upon touching down, Dodge staffers unshackled the Last Call Challenger to prepare it for an immediate demonstration of why it will be known as the most powerful vehicle to make it off an assembly line. With a professional driver behind the wheel, the Dodge Challenger SRT Demon 170 clears the drag strip in a matter of seconds before deploying its parachute while pyrotechnics blast away in the background.
"To celebrate the end of the HEMI muscle-car era, we pulled off all the governors to reach a new level, a new benchmark of 'factory-crazy' production car performance," says Dodge CEO Tim Kuniskis in a press release. "In 2015, Dodge shocked the world with the 707-horsepower Hellcat. Then, in 2018, we did it with the 840-horsepower Demon, and now we are doing it again with the 1,025-horsepower Demon 170, the world's first sustainable-energy, eight-second, factory-production, street-legal muscle car."
Upon the Dodge Challenger SRT Demon 170 reveal, prospective customers can expect the 7th Last Call muscle car to be available in late 2023 with an MSRP of $96,666.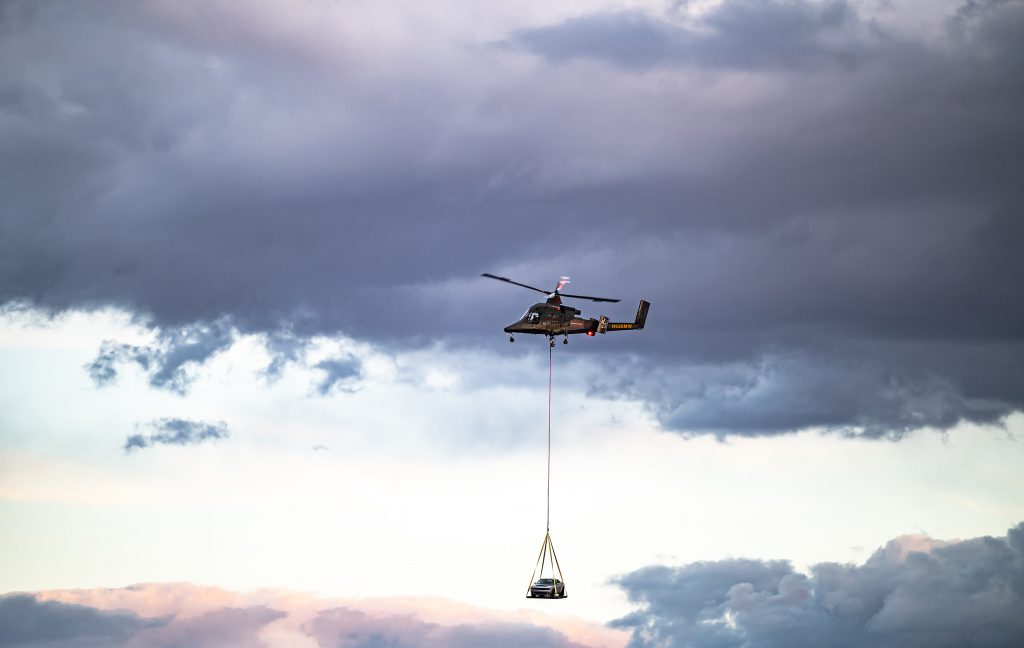 Read More from PowerNation
Latest PowerNation Episodes