Is The Tesla Cybertruck Even A Legitimate Truck?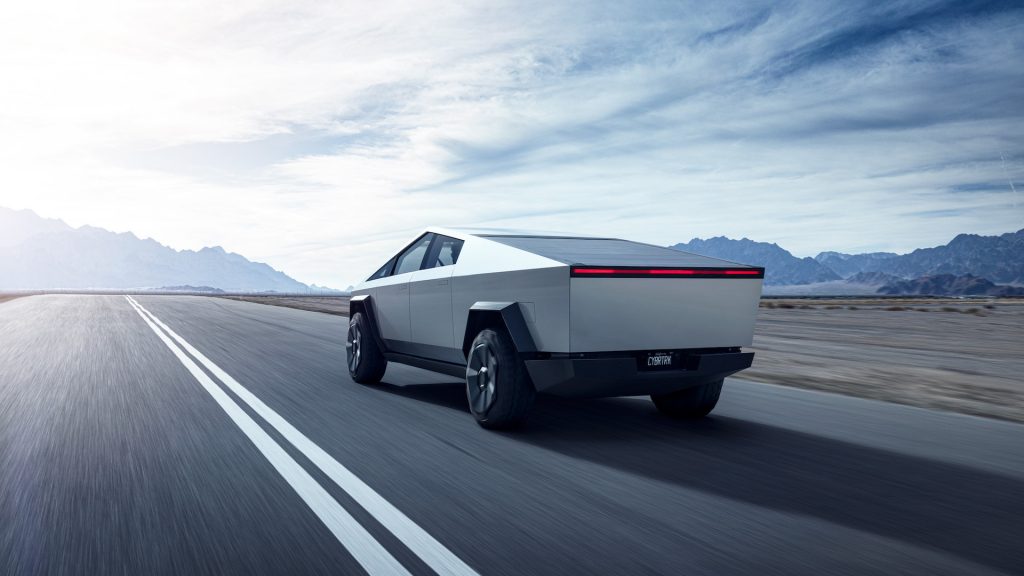 When the Tesla Cybertruck was first announced in 2019, the internet was salivating over this new take on a pickup truck, let alone an electrified pickup truck. Since then it has remained in research and development while many fans eagerly await the finalized model to make it to the production line. Although it appears that the wait for Cybertruck will soon be at its end as CEO Elon Musk stated in a Tesla Q2 call that the company is hoping to start deliveries in the summer of 2023.
Is The Tesla Cybertruck a "Real Truck"?
However, in a study conducted by AmericanTrucks.com, many of today's truck drivers are relatively split over whether or not they consider Tesla's pickup truck an actual truck, in the same way they would view the F-150 or a Silverado as a truck. Some may feel that way due to its unique, triangular design. Others may feel that way because it is fully electrified. What makes a truck a "real" truck is subjective, and according to the results of the study, 56% of truck drivers don't believe that the Tesla Cybertruck counts as a "real" truck.
Meanwhile, 44% of truck drivers do see the Cybertruck as a truck, and 27% of truck owners and 38% of non-truck drivers would consider purchasing one in the future. After spending many years of testing and development, perhaps we will hear some actual feedback on the Tesla Cybertruck from real customers soon enough.
Will Truck Drivers Make The Switch to Electric Trucks?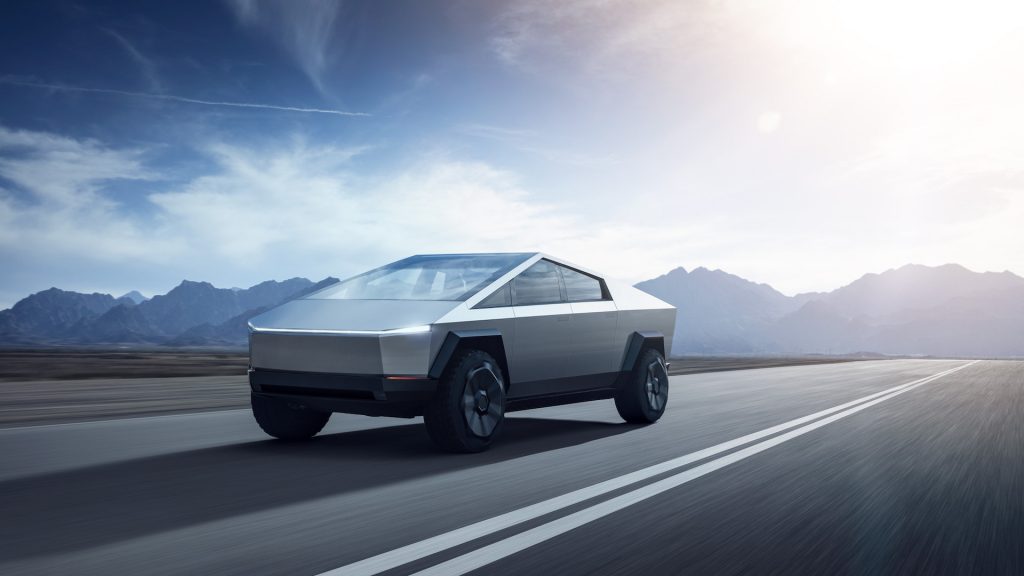 While the concept of an electric pickup truck is still in its infancy, many major automakers are rapidly releasing electrified versions of their most popular models like the Ford F-150 Lightning, Chevrolet Silverado EV, and Rivian R1T to keep up with other competitors. But when asked if they would ever make the shift from ICE to an EV truck, 35% of truck drivers would consider it.
Of course, the timeline for when that shift would happen comes with its own set of variables. Of the truck owners that could see themselves owning an electric truck, 2% would purchase one within the next year, 25% would do it within 2 or 3 years, 30% in 4 to 5 years, 18% in 6+ years, and 25% are uncertain.
RELATED: Elon Musk Promises the Cybertruck Will Arrive in Summer 2023
What Are The Most Desired Electric Pickup Trucks?
Because the technology for EV trucks is constantly developing every day, how they look today may not resemble how they will look five, ten, or fifteen years from now. With more EV pickups hitting the road in the last year, there are suddenly more options to pick from. According to the study, electric trucks most truck drivers are interested in purchasing are:
Ford F-150 Lightning
Tesla Cybertruck
Chevrolet Silverado EV
Toyota Tacoma EV
RIvian R1T
GMC Sierra EV
Canoo Pickup Truck
RELATED: Ram Releases Teaser Trailer For Upcoming Revolution EV Pickup Truck
Why Purchase an Electric Pickup Truck?
Because many truck drivers use their vehicles for a multitude of purposes, there must be reasons for why they see value in an electrified version. Could it be for payload capacity? Towing? Battery range? How much will it cost?
According to the results, in order to convince them to make the shift to an electric truck, they would need:
Longer mileage rage (68%). A minimum of 292 miles per charge.
More charging stations (64%)
Shorter charging time (60%)
Less expensive than gas-powered trucks (59%)
Less expensive charging (47%)
Improved driving experience (30%)
Improved towing capabilities (19%)
Read More from PowerNation
Latest PowerNation Episodes