This Tiny Wooden V8 is The Coolest Thing You'll See Today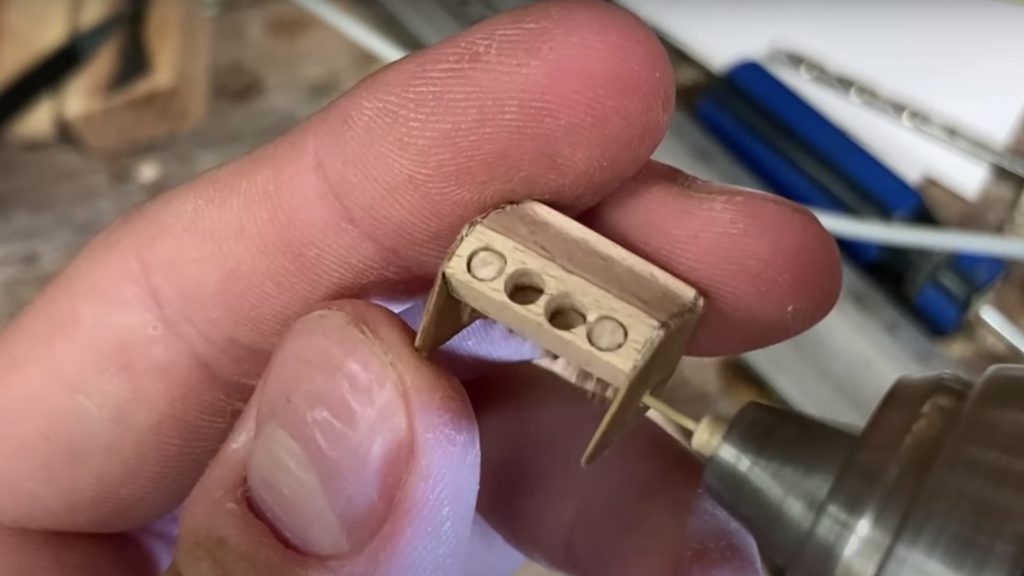 Sometimes you happen to stumble across an example of exceptional engineering. Fortunately, today is one of those days. This tiny wooden engine was built by an incredibly talented high school student using oak veneer, birch, and, wait for it, barbecue skewers. The amount of patience it took to create the piece of art is unbelievable, and it's something you can't go without seeing.
In a post we originally found on Jalopnik from Generic Woodworking on YouTube, they estimate the amount of wood used to build this tiny engine is equivalent to maybe a popsicle stick, which is challenging to comprehend because of the precision required for something so small. Even more, the high school student is seen repairing tiny crankshaft lobes in the video. His engineering skills are obviously on another level, but his patience is what stands out to us. Something this tedious requires composure most of us can't say we have.
The birch wood is used for the pistons and cylinder banks, oak veneer for the crankshaft counterweights, and skewers for connecting rods and crank journals. Despite their fragile appearance, he's able to glue the counterweight when it split instead of opting for a new one. Keep in mind, the entire model isn't bigger than a fingernail.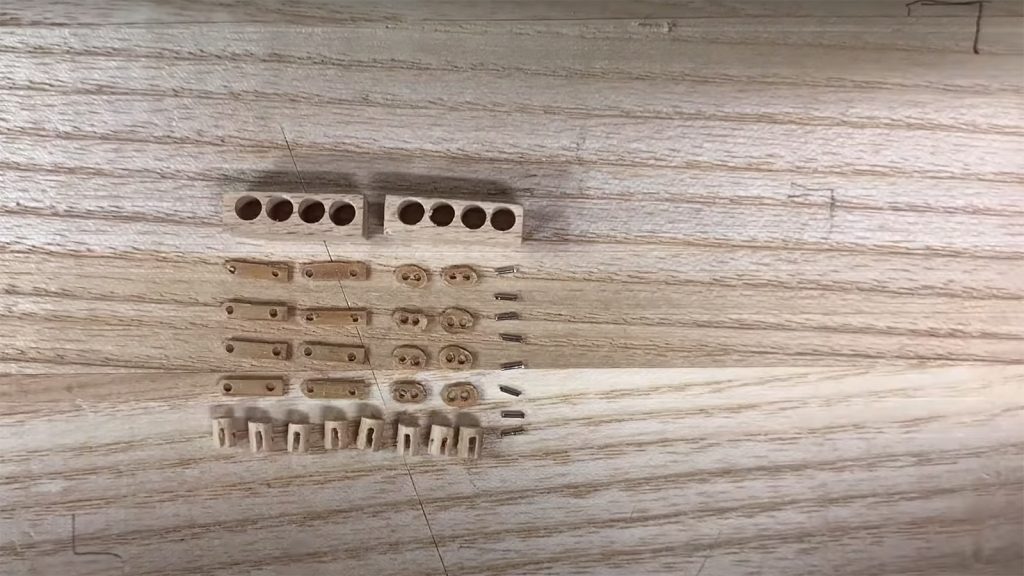 The firing order was also an area where a lot of thought was placed. It's one thing to build a tiny model, but for it to work? Unbelievable. The tiny engine is turned over by hand or with the help of a drill, and the student discusses in a Reddit thread about the dry lubricants used to keep it smooth. Heat and friction don't appear to be an issue either.
This isn't the first piece of car-related content on the page. Generic Woodworking has other impressive projects as well. In the past, he's built a complex model V8 with a working timing system, supercharger, and other moving parts.
This kid has a bright future ahead of him if he keeps building these projects. His patience and devotion will bring him far, especially if he decides to build engines professionally or join the automotive sector. Make sure to watch the video below.
Read More from PowerNation
Latest PowerNation Episodes