The Mysterious Legend of the Black Ghost: A Street Racing Icon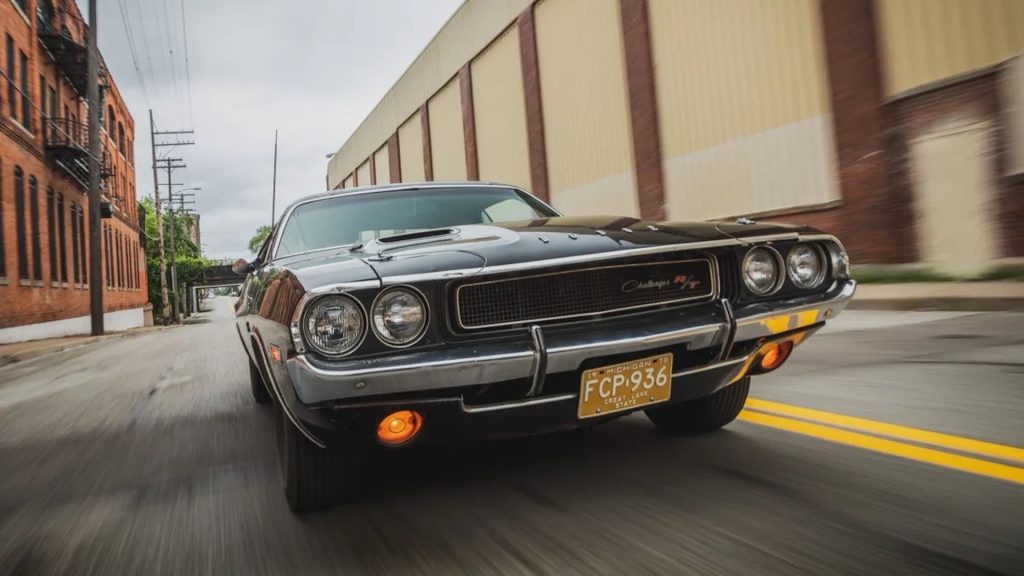 If you take any "guy movie" like Vanishing Point, Blade, and The Fast and The Furious, you will notice that the main protagonist almost always drives the ultimate muscle car. They are winning street races, engaging in high-octane chase sequences, and driving away from gigantic fiery explosions in slow motion. But would you believe that at one point there actually was a real-life muscle car on the city streets whose reputation was fit for an action star? Because that's where the legendary Black Ghost Dodge Challenger comes in.
What Is The Story of The "Black Ghost?"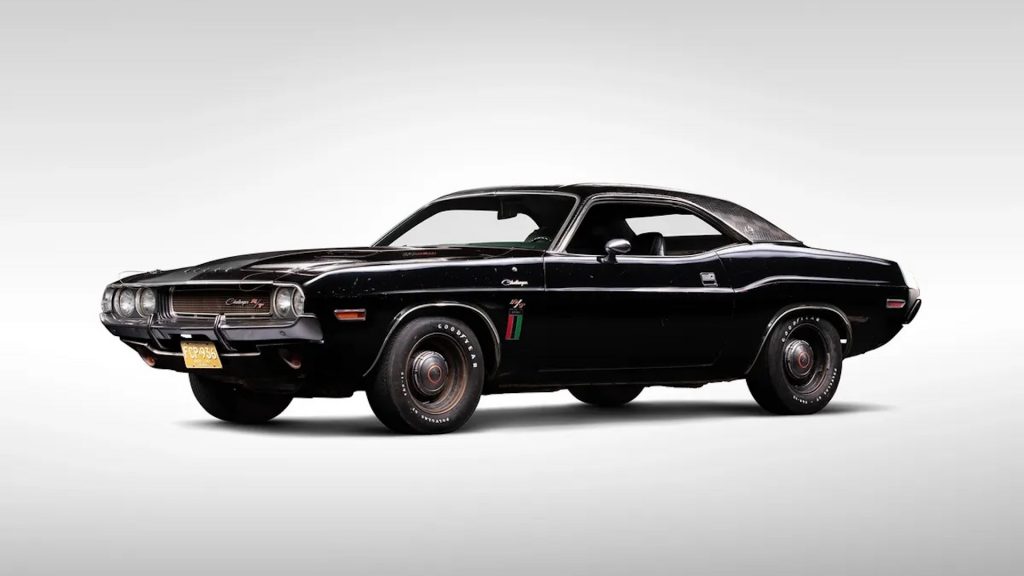 Let's travel back in time to the early 1970s in Detroit, Michigan where horsepower was like currency, and the Detroit racing scene was overflowing with it. Anyone that owned a Mustang, Camaro, Chevelle, Firebird, and so on would hold drag-racing duels on the city streets to see who could outrun who. At the center of it all was a blacked-out four-speed 1970 Dodge Challenger R/T SE with an alligator skin vinyl roof, white tail stripe, and a mighty 426 HEMI drivetrain. This car was so rare that only 22 were ever produced in the entire world.
Part of the Black Ghost's reputation was that it would randomly appear at several popular racing spots around the Detroit area. One day it would show up in Woodward. Another day it would be spotted over in Telegraph. No matter where it showed up, everyone wanted the chance to beat it in a race. No matter who stepped up to challenge, this rare Challenger smoked them all. But beating them wasn't enough.
As soon as it claimed victory, this car would mysteriously drive off like it was never there in the first place. Eventually, once everyone who stepped up to the plate was defeated, the car would disappear for weeks, and sometimes months on end. Hence, the locals granted it the "Black Ghost" nickname. But by the mid-1970s, the Black Ghost disappeared from the Detroit racing scene forever.
Who Was The Driver Behind The Black Ghost?
What made the Black Ghost so legendary was how it was cloaked by a veil of mystery. Nobody knew where it came from, why nobody could beat it, and who was behind the wheel.
That is where we meet Godfrey Qualls. Born in 1942, Godfrey was raised in Nashville, TN before his family moved up to Detroit during the automotive boom at the time. Godfrey engaged in lots of friendly competition with the other neighborhood kids like racing bikes, model trains, etc. When he was in high school, that is when many of the locals began to engage in drag racing on the city streets. It was a very exciting activity that attracted enthusiasts for hours on end while serving as entertainment for the spectators.
In 1964, Godfrey Qualls was drafted into the U.S. Army where he would serve as an effective paratrooper in the 82nd Airborne Division. Qualls had also completed three years of ROTC in high school, so he felt prepared and confident leading up to his service. From 1964 to 1966, Qualls was stationed on an Army base in the Dominican Republic. He had seen action several times but it wasn't until a grenade was thrown at him and his men that took him off duty. The explosion resulted in him injuring his hand, which then earned him a Purple Heart.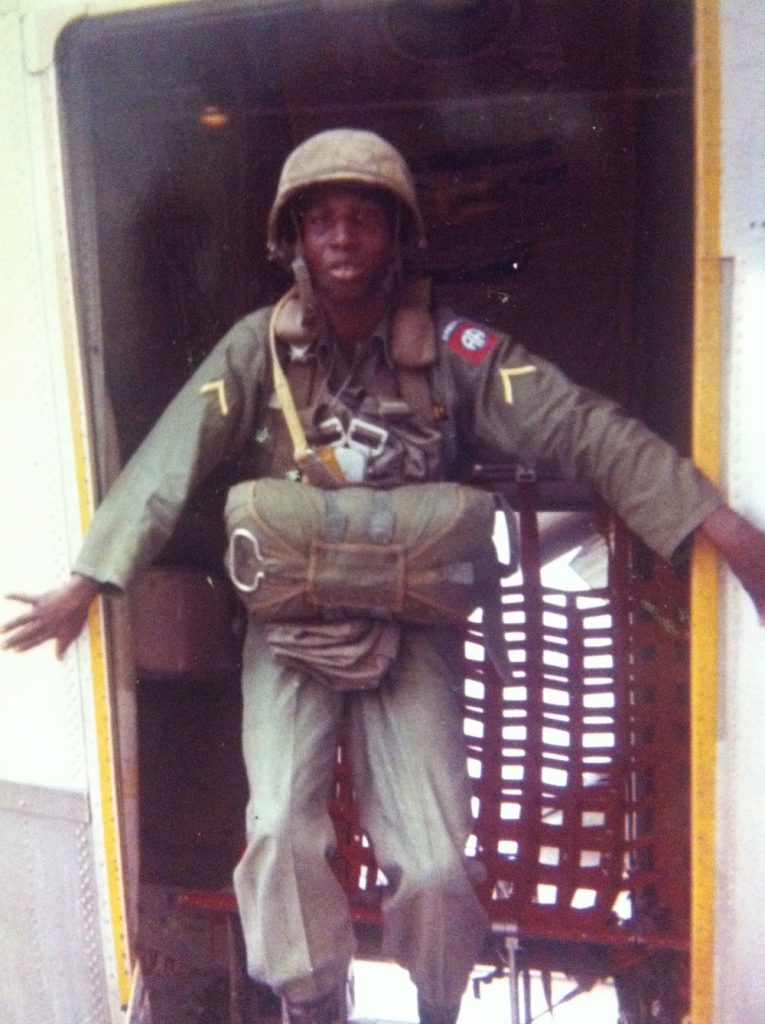 When he returned to Detroit, Qualls landed himself one of the 22 1970 Dodge Challenger R/T SEs that came with the 426 HEMI and 4-speed manual transmission. It also had the Super Track Pack installed from the factory that featured a Dana 60 rear differential with 4.10 gears and Sure-Grip, Hurst pistol grip shifter, houndstooth interior, hood pins, white tail stripe, and black vinyl top. Qualls' car was incidentally built using the gator skin pattern instead of the solid, plain pattern, which he wasn't fond of at first. But over time, he grew to love it for being one of the car's more signature characteristics.
It was also around this time when Qualls joined the Detroit Police Department as part of the traffic division. But rather than drive a squad car, Qualls got his start as a motorcycle officer. People described him as the kind of traffic cop that wouldn't hand out tickets for going 5 mph over the speed limit. He would save those for people going 20 mph over the speed limit.
Qualls was also very popular amongst the locals, staying active and engaged with members of the community. According to his son Gregory Qualls, Godfrey had only needed to draw his weapon once during his time on the force.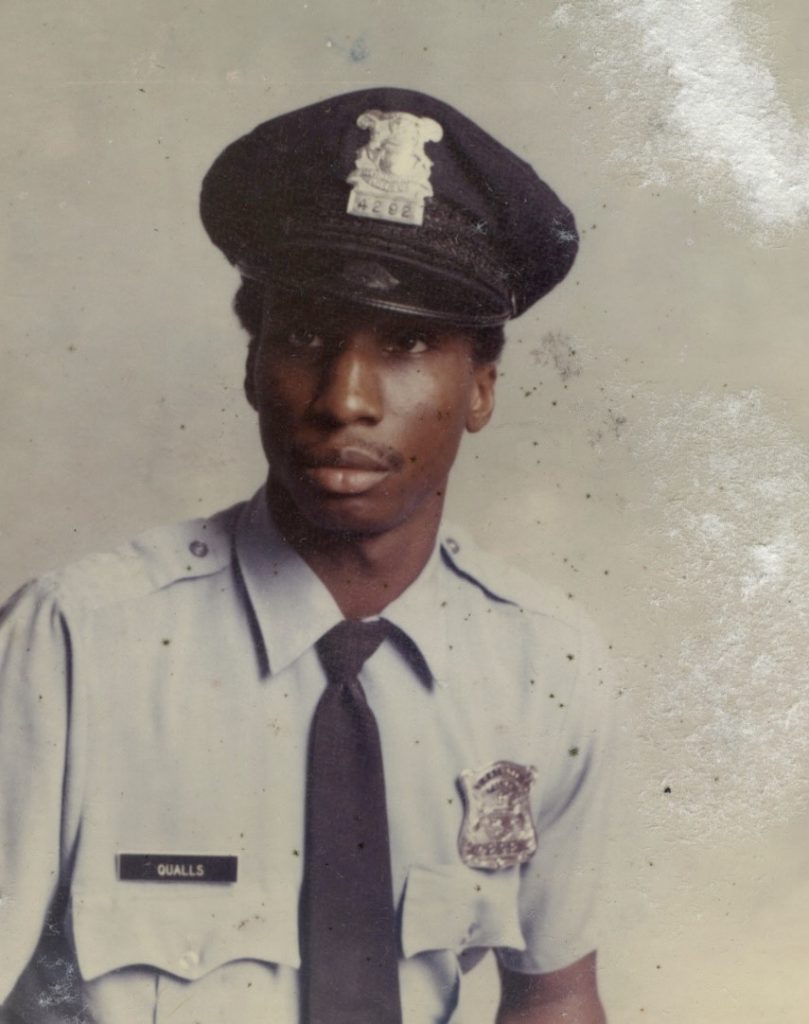 As a police officer, Qualls had also become very familiar with the Detroit racing scene. Given his work schedule, it further played into the irregular appearances of the Black Ghost Challenger. Naturally, if Qualls was ever caught street racing, he would have certainly been fired from the force. In order to avoid this, Qualls understood when it would be best to do some street racing to avoid any unwanted attention. His plan would be to slip into a race, win, and then immediately slip out before any sort of police presence arrived. This was why none of the members of the Detroit racing scene knew who was driving the Black Ghost because it would appear on its own time.
By the mid-to-late 1970s, the Black Ghost would disappear from the streets of Detroit for decades. In 1977, Qualls joined the Army National Guard to undergo Special Forces training where he would eventually receive his Green Beret and stay on until 2002. After balancing his role as a police officer and rejoining the Army, Qualls had unofficially put his street racing days behind him. According to Gregory Qualls, his father had last registered the 1970 Dodge Challenger for use on March 19th, 1976. From 1980 until 2016, the car remained on jack stands in his parent's garage.
After serving with the Detroit Police Department for 37 years, Godfrey Qualls retired in 2007. In all those years of street racing, he was never caught.
The Black Ghost's Legend Continues Today
When Gregory Qualls took ownership of his father's Challenger, he intended on taking it out of retirement by restoring its classic look and having it back up and running. As of now, the car still has its black paint, gator skin roof, white rear stripe, and African flag stickers on both fenders. So far the only thing that has changed about the Black Ghost's appearance is replacing its previous set of racing tires for some Polyglas GT tires. Other than that, the car looks the same as it was in its racing days.
As far as performance goes, Gregory needed to change out the radiator, gas tank, clutch fan, spark plugs, and plug wire, as well as all the fluids. He rebuilt the original brake booster, master cylinder, distributor, carburetors, and the entire braking system to get the car back to running order. Lastly, he added a stock exhaust and stock ignition coil to make the car stay era-correct.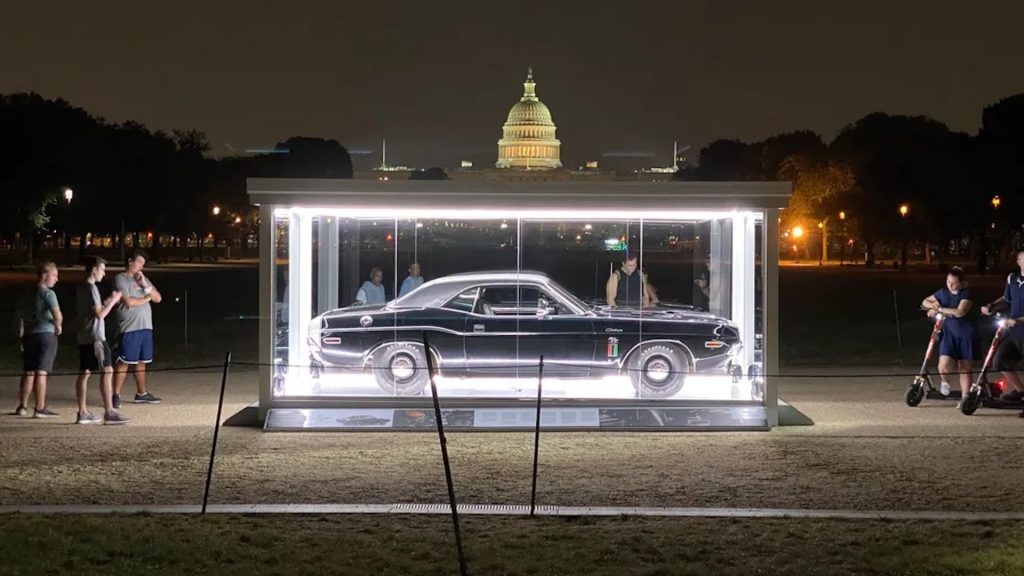 After spending decades in storage, the Black Ghost had only 45,544 miles on the odometer when Gregory took over. This meant that after being used between 1969 and 1976, that is a lot of miles Godfrey managed to collect on the streets of Detroit in a short amount of time. Especially with extended periods of absence from the racing scene.
These days Gregory keeps his father's legacy alive by maintaining the car in running order while putting it on display at many national car shows. He even went on to receive an impressive list of awards like the Spirit of Detroit Award at Concours d'Elegance of America in 2021, The National Automotive Heritage Award at the Carlisle Chrysler Nationals in 2018, and the Muscle Car & Corvette Nationals Celebrity Pick Award in 2017. Of course, the biggest honor this 1970 Dodge Challenger R/T SE received was when it was added to the National Historic Vehicle Registry in 2020, solidifying its role in history.
Dodge recently paid homage to the Black Ghost with a limited-edition Last Call model for the 2023 Challenger SRT Hellcat Redeye Widebody that was modeled after the original. That includes its signature blacked-out finish, white rear stripes, and alligator vinyl finish. To make this model even more desirable, the 2023 Dodge Challenger Black Ghost special edition produces 807 horsepower.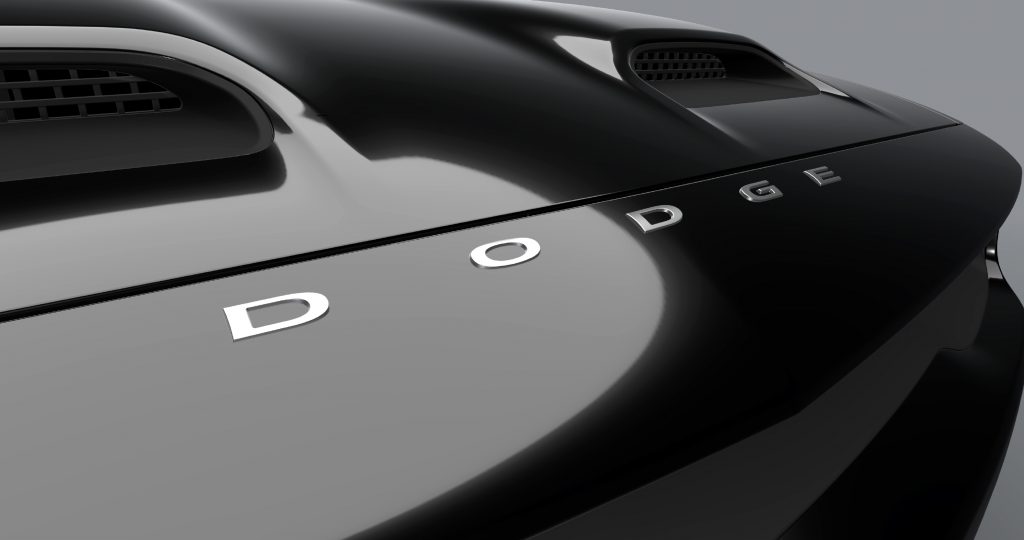 Read More from PowerNation
Latest PowerNation Episodes