The Final "Fast X" Trailer Brings Destructive Action to the Vatican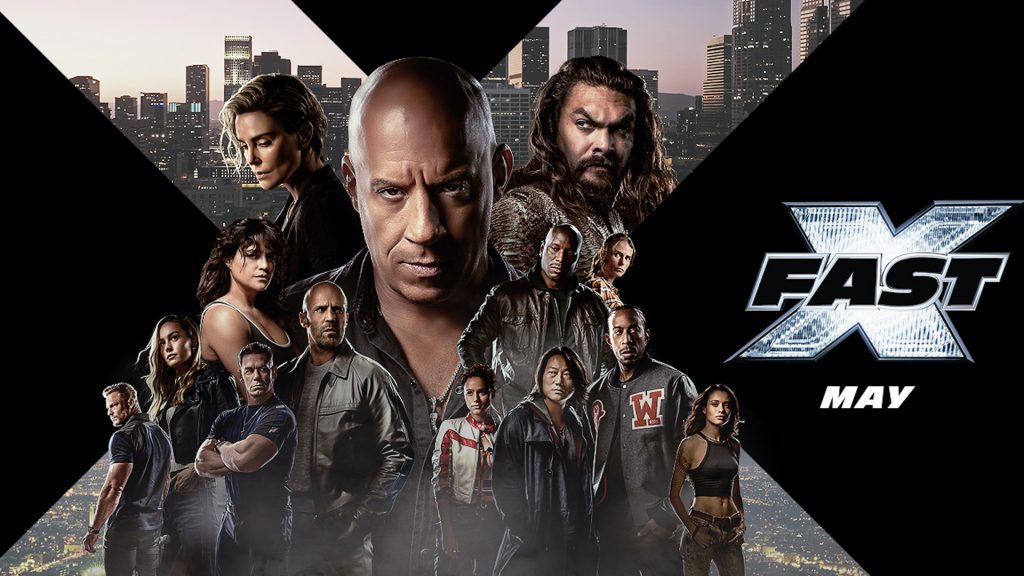 Fast X checks off all the boxes one can hope for and expect in a full-throttle, non-stop adrenaline-pumping action movie. Fast cars, chase sequences, fight scenes, gun battles, and lots and lots of explosions. Like every film in the F&F franchise, each installment tops its predecessors by raising the bar in the kinds of stunts the Fast Family can pull off.
Who Are The Stars of "Fast X"?
Speaking of family, Vin Diesel leads the charge as Dom Toretto who aims to keep his crew, as well as the rest of the world, in one piece while Dante (Jason Momoa) attempts to tear them apart as the film's new vengeance-fueled villain.
Also returning to Fast X includes Michelle Rodriguez, Tyrese Gibson, Chris "Ludacris" Bridges, Nathalie Emmanuel, Jordana Brewster, Sung Kang, Jason Statham, John Cena, and Scott Eastwood. Joining the all-star cast are Brie Larson, Alan Richtson, Daniela Melchior, and Rita Moreno who will be portraying the mother of Dom and Mia Toretto.
In previous installments of the F&F franchise, the crew has dragged a giant safe through the streets of Rio de Janeiro, gone toe-to-toe with a nuclear submarine, and even spent a brief moment in space. So what kinds of over-the-top sequences and despicable villainy can we expect in Fast X? To kick things off, how about an impending bomb that threatens to blow up half of Vatican City?
Watch The Official "Fast X" Trailer
As seen throughout the trailer, there is a vast selection of classic muscle cars, modern European supercars, and Asian performance vehicles. The Dodge Challenger SRT Hellcat is even featured in the opening shot of the trailer.
RELATED: Dodge Charger Daytona SRT EV Spotted on Set of 'Fast & Furious X'
Expected to be the first of a two-part film, Fast X will serve as the franchise's conclusion since the first film, The Fast and The Furious arrived in theaters in 2001. The film will be playing in theaters on May 19th, 2023.
Read More from PowerNation
Latest PowerNation Episodes