The Fastest Cop Car Is a… Truck?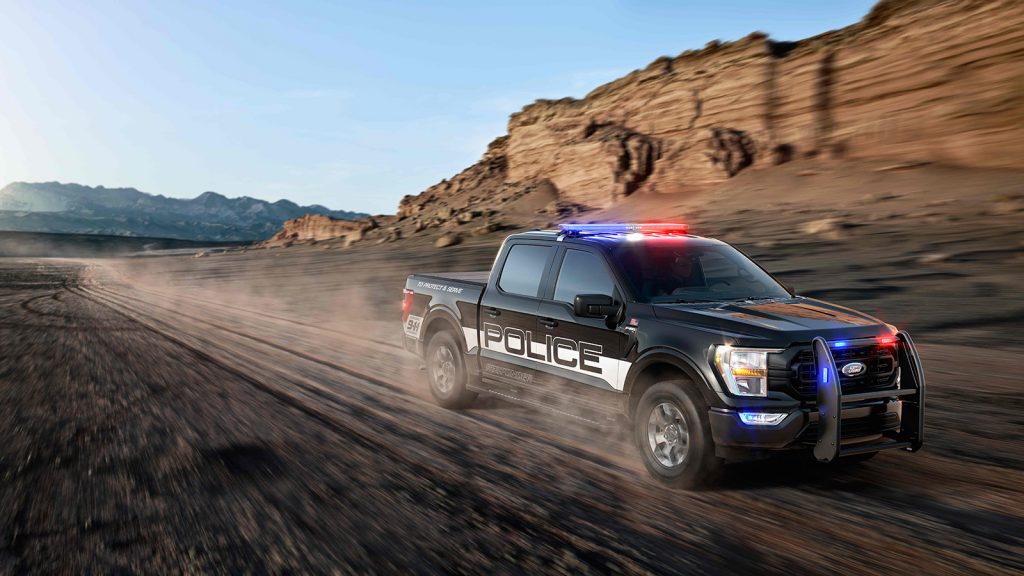 Built Ford Fast? That could be their approach when promoting this truck. Don't forget – you heard it here first. Ford has long been known for their ability to dominate the market of all markets – trucks. Their current slogan of "Built Ford Tough" still applies, but the new 2021 F-150 Police Responder is a chunky bullet, recording a faster 0-60 and 0-100 time than any police vehicle in Michigan State Police and Los Angeles County Sheriff's Department tests.
Last year, Michigan State Police law enforcement canceled vehicle tests due to the pandemic faced by the world. However, the agency moved forward this year with testing, leading to these incredible results. The preliminary results were released by Ford from the benchmark test and confirmed by Fox News Autos. They found that the V6-powered turbocharged truck accelerates 0-60 in 5.4 seconds and can reach 100 mph in 13.1 seconds en route to its top speed of 120 mph.
The times surpassed previous models by 1.2 and 3.7 seconds, respectively. They also overtook the V8-powered rear-wheel-drive Dodge Charger, which reaches 0-60 in 5.91 seconds and 0-100 in 14.14 seconds. Although it's turbo-charged, it does have two less cylinders, and to be frank, horrible aerodynamics as a truck. It's also not the lightest thing on the road, so you have to give it up for achieving these impressive times.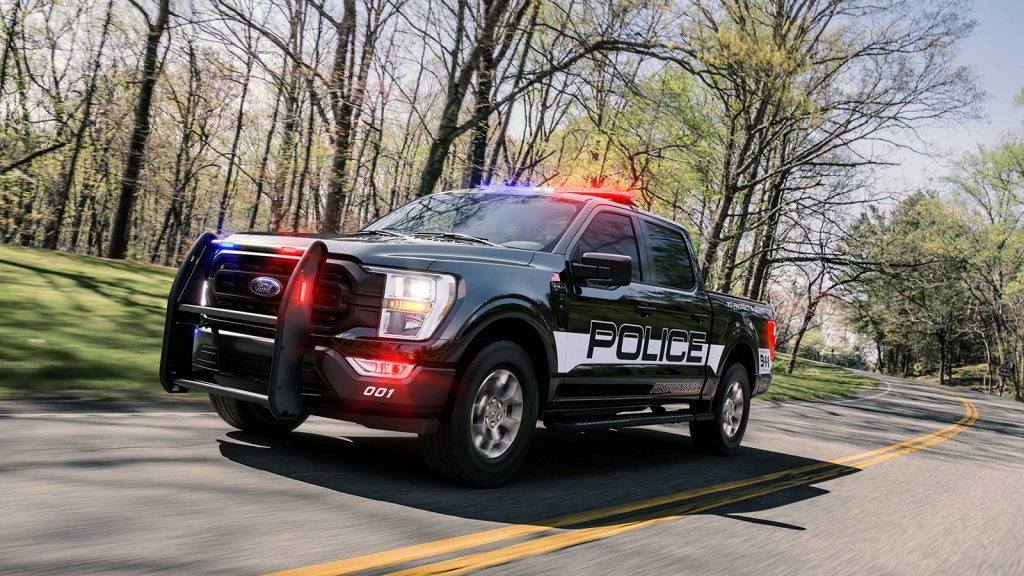 So what can the truck thank for this exceptional improvement? Well, an updated powertrain for starters. It received a nice boost from its original 375 horsepower and 470-pound feet of torque to 400 horsepower and 500-pound-feet of torque. The all-wheel-drive system was also re-engineered and certainly helped with boosting the times. With that said, it's still hard to believe something this heavy and bulky that lacks aerodynamics could achieve these times.
It may hold the title now, but the new F-150 Lightning Ford recently unveiled could be coming for the crown. The all-electric Lightning can achieve 0-60 in a physics-defying 4.5 seconds, but there are no plans for it to enter into law enforcement yet. As far as electric vehicles have come, the trust isn't there yet for them to be relied upon like gas-powered vehicles.
For now, just remember if you see a police truck behind you, they're more than likely faster than you unless you're packing some real punch under the hood.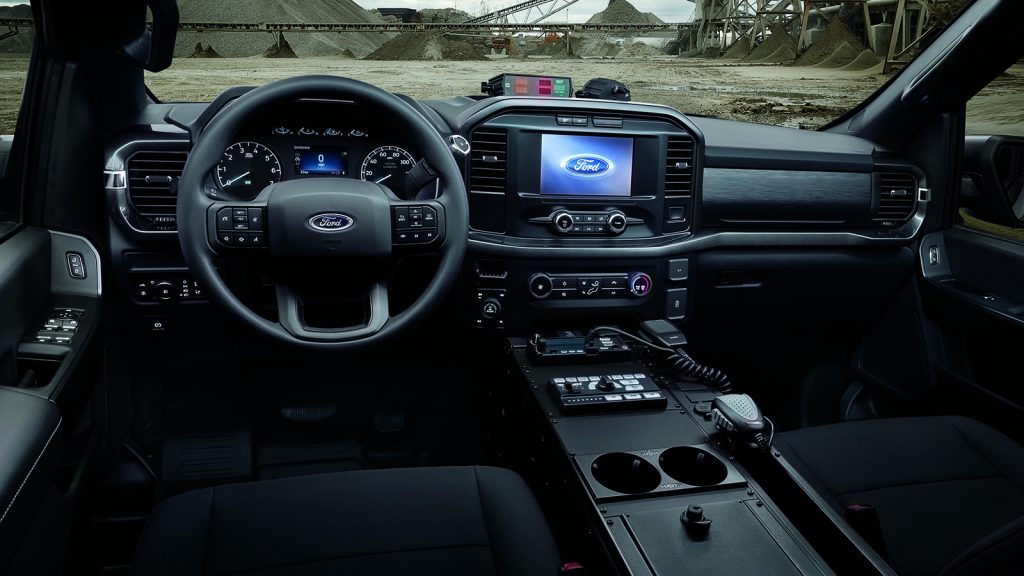 Read More from PowerNation
Latest PowerNation Episodes