The 2021 Police Pursuit-Rated Ford F-150 Is Here and It's Awesome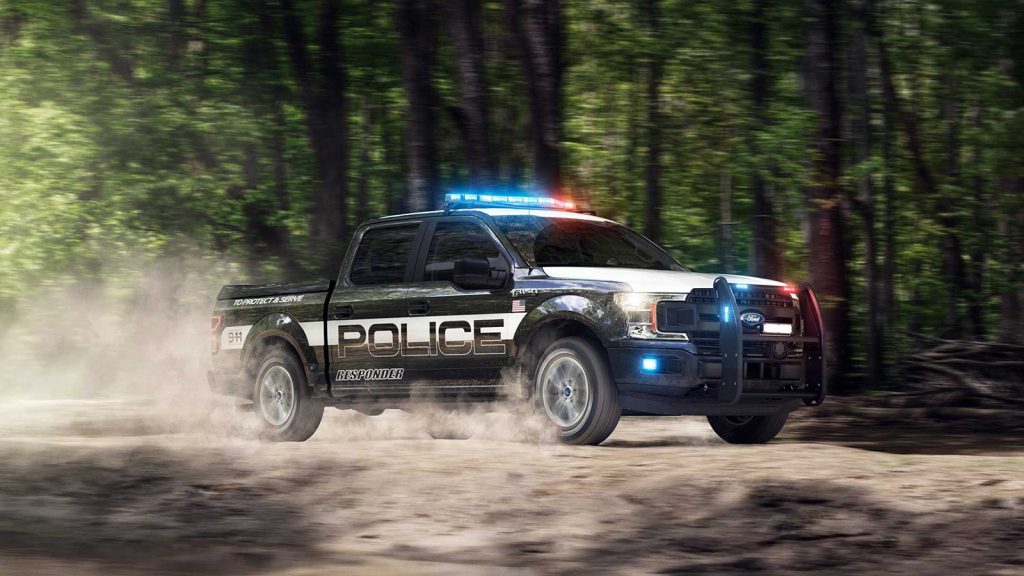 What will you do when they come for you? If they do, it might look a little different in your rearview. The flashing lights may come from a Police Pursuit Ford truck. Ford recently revealed that the 2021 F-150 Police Responder pursuit vehicle will be added to agencies across the country this spring. The F-150 is the most popular truck in the United States, and that popularity has brought an increased demand for the police pursuit edition.
This was bound to happen sooner or later as police pursuit vehicles have been a lucrative portion of Ford car production for decades. We can all envision those distinct Crown Victoria lights in our rearview mirrors and remember feeling slightly panicked, but that's changed over the years.
With the end of passenger cars like the Crown Vic or the Taurus that was removed from production in 2017, trucks and SUVs have been their successors. Ford's police version of the Explorer is their best-selling police vehicle – it's also the fastest.
We may witness the popularity shift toward the F-150, but only time will tell. Based on the production truck, the new F-150 pursuit-rated truck boasts police-only options to "meet rigorous law enforcement use." It can also achieve speeds of 120 mph. Along with what you'd expect from a police vehicle, Ford has also included a new feature.
Ford Adds "Police Engine Idle" Function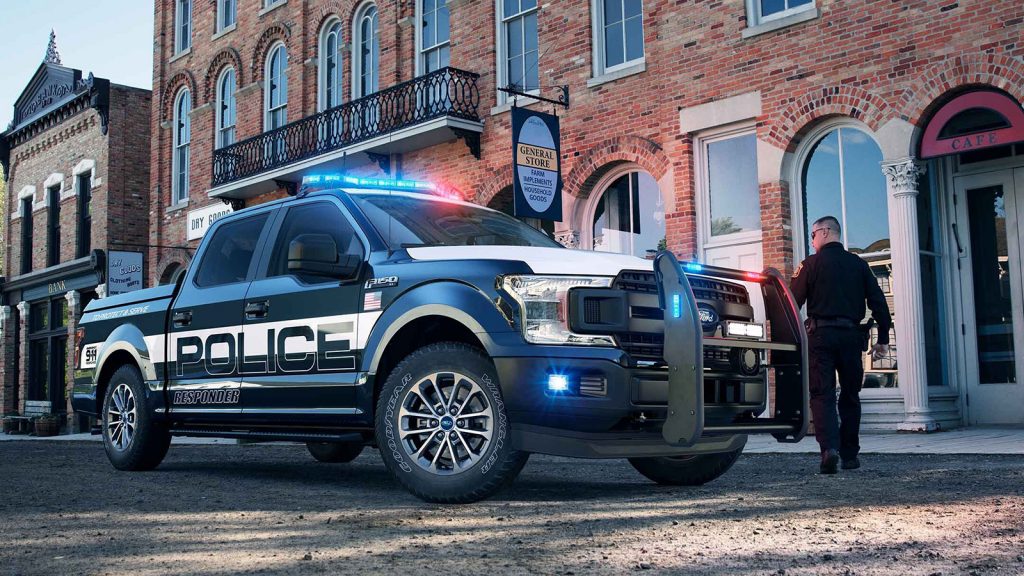 Have you ever wondered why the police leave their cars running? There are many reasons. One of those is because it allows dispatch to see where the vehicle is at all times. Another is because of the onboard equipment in the car – the cameras, computers, and radio equipment will drain the batteries when the car is turned off. It would cause the officer to restart the computer systems all over and log in. There is no time for this in an emergency.
Ford took this into consideration and added the "police engine idle" function, which allows officers to take the keys from the truck and leave it running. This will allow the batteries to stay charged to maintain light and siren functions.
In addition to these useful functions, the F-150 will also come in handy for towing horse trailers, boats, or mobile command centers. Police agencies have requested more hauling, towing, and off-road capabilities without sacrificing high speed and handling. The brand manager, Greg Ebel, told the Detroit Free Press "whether suburban police departments, border patrol agents, or rural sheriffs, officers never know where the job might take them."
Intrusion Plates Inside of the Backs of the Front Seats
Besides the impressive 7,000 pound towing capabilities, the F-150 offers more shoulder and hip room than any other police vehicle to date. Ford has also built intrusion plates inside of the backs and front seats to provide additional protection for police officers. A newly-designed center console will allow for writing and computer work.
All-terrain tires will aid in acceleration but also allows the truck to carry more speed when cornering, which is a rare benefit in a truck. The truck will be powered by a 3.5L EcoBoost engine that puts out 400 horsepower and 500-pound-feet of torque. The F-150 will allow officers to transition from busy urban streets to dusty country roads without thinking twice.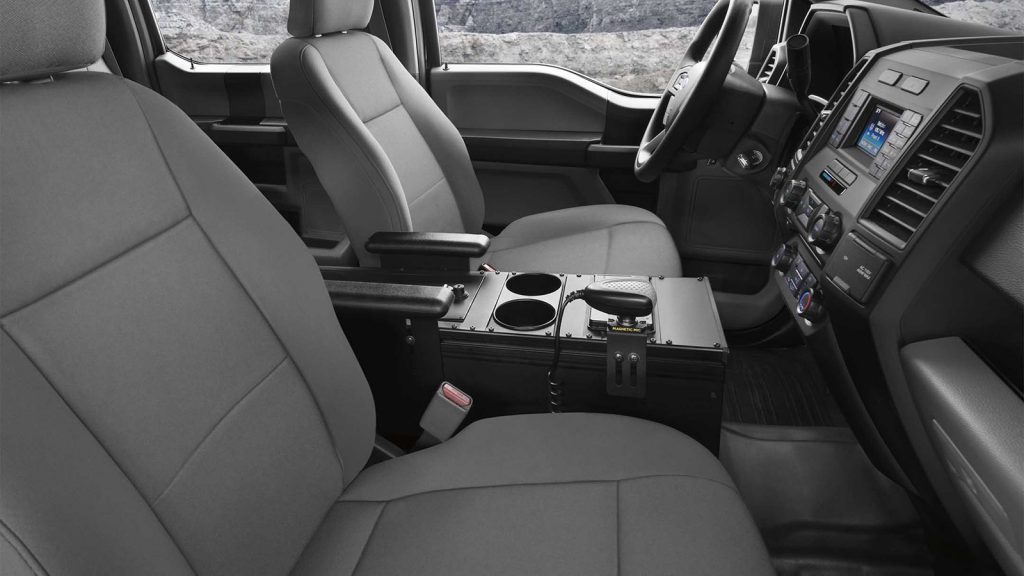 Read More from PowerNation
Latest PowerNation Episodes