The 2025 RAM 1500 Will Retire The V8 Engine in Favor of the New Hurricane i6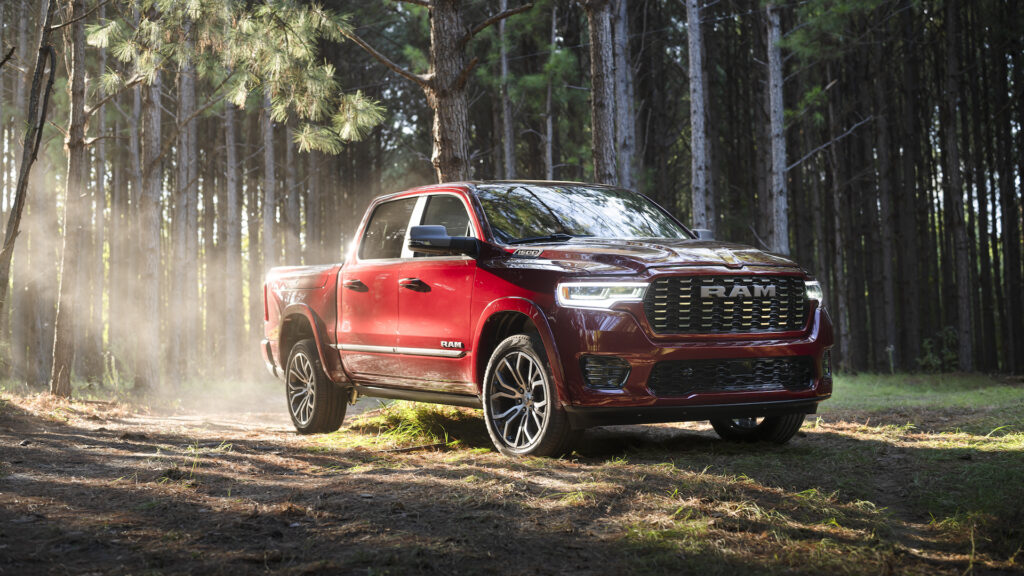 Now that Stellantis has revealed the 2025 Ram 1500, it will mark the first time that a full-size pickup truck in the U.S. will not come equipped with a V8 engine. Rather the automaker will be dropping the V8 from the truck in favor of two different drivetrains:
The new Hurricane i6
An electrified version of the 3.6-liter Pentastar
That's right. No more HEMI. No more V8 (as far as we know).
Will The 2025 Ram 1500 Be More Powerful With The i6?
But a big question for future customers is, is having a HEMI V8 that important in a new pickup truck? Because if it is about power, the numbers being produced by the Hurricane i6 are out-performing those of its predecessor. The current 5.7-liter eTorque HEMI can produce 395 horsepower and 410 lb-ft of torque. By comparison, the standard turbocharged inline-six engine can generate 420 horsepower and 469 lb-ft of torque. Then there is the high-output version of the new Hurricane i6, which is capable of producing 540 horsepower and 521 lb-ft of torque.
| | | |
| --- | --- | --- |
| Engine | Horsepower | Torque (lb-ft) |
| 5.7-liter eTorque HEMI V8 | 395 | 410 |
| 3.0-liter Hurricane i6 Standard Output | 420 | 469 |
| High-Output Hurricane i6 | 540 | 521 |
These new inline-six engines will have two low-inertia, high-flow turbochargers, both optimized for each engine, and will feed three cylinders for rapid response to throttle inputs. They will also feature a plasma transfer wire arc (spray bore) coating in the cylinder bores for an ultra-thin, low-friction wear surface, high-pressure direct fuel injection, and an engine-mounted water-to-air charge cooler with a dedicated cooling circuit.
RELATED: Everything We Know About The Upcoming Dodge Hurricane Twin Turbo I6 So Far…
The 2025 Ram 1500 is also expected to see some improvements in its max payload and towing. The current Ram 1500 has a max tow of 11,300 lbs, and a max payload of 1,790 lbs. For the 2025 Ram 1500, its max tow is expected to rise up to 11,580 lbs, and an improved max payload of 2,300 lbs.
How Does The Future Look Like For The V8?
While the 2025 Ram 1500 will be moving on to a new stock engine, this shouldn't suggest that the Stellantis V8 is also gone for good. The 6.4-liter V8 will still be standard on the Ram 2500, and GM is reportedly developing a new small block meant for larger, heavy-duty trucks. While Ram will be moving forward with a more powerful i6 in the near future, trucks like the Ford F-150 and the Chevy Silverado 1500 will still include the V8.
Read More from PowerNation
Latest PowerNation Episodes