The 2023 Ford F-150 Raptor R Aims to be the New King of the Desert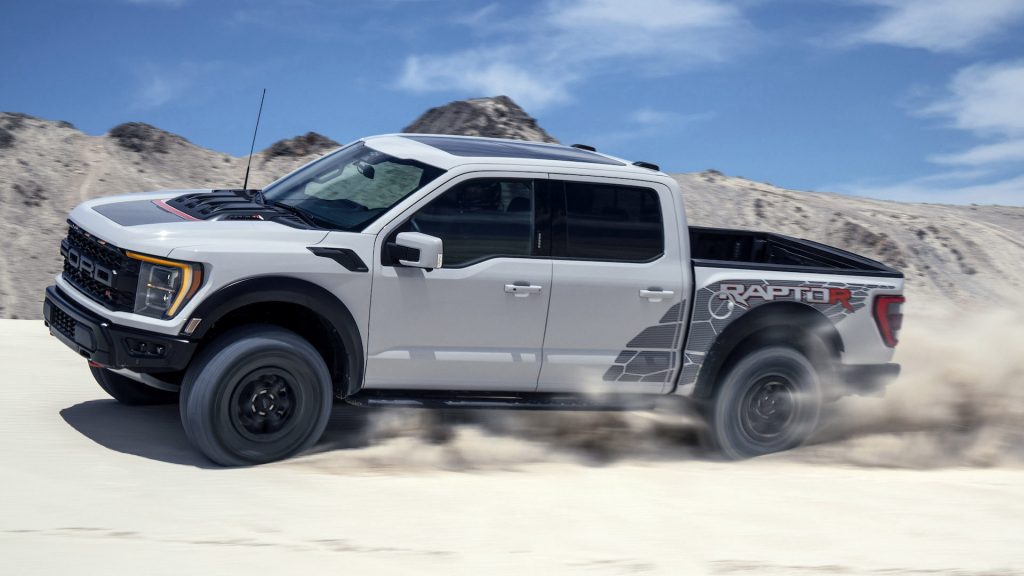 There has been a lot of buzz surrounding the debut of the 2023 Ford F-150 Raptor R. Most of it stemming from its supercharged 5.2-liter V8 engine boasting over 700 horsepower and 640 lb-ft of torque. More than enough to rip and tear through the dirt and sand on the trails. Throw in a set of 37-inch tires and lots of ground clearance and we've got a serious contender for an extreme off-roading vehicle.
"Raptor R is our ultimate Raptor," says Carl Widmann, Ford Performance chief engineer in a press release. "When customers experience Raptor R in the desert and beyond, it will make the hairs on the back of their necks stand up – and they'll love every second of it."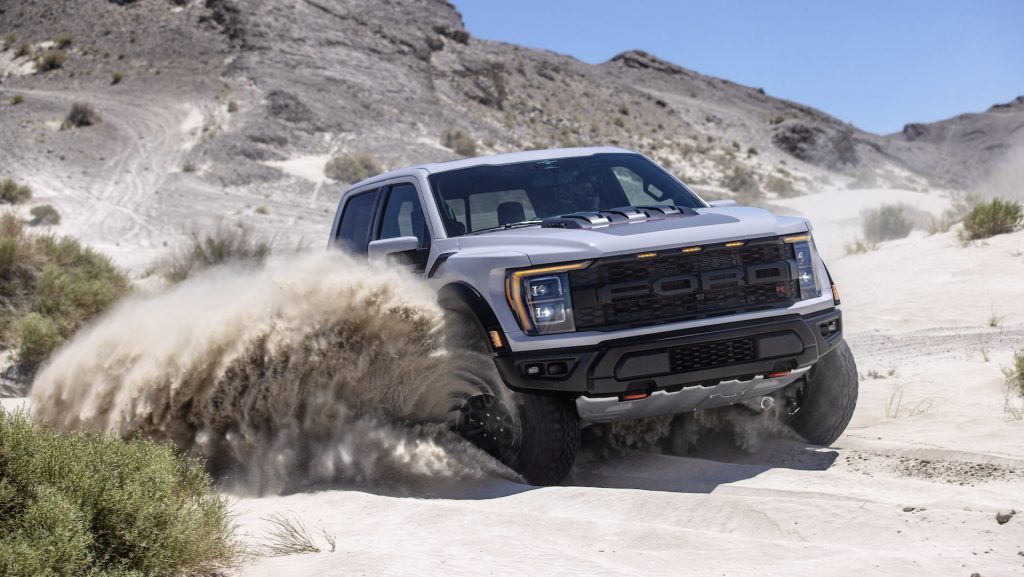 Aside from being the latest vehicle inspired by the desert-racing trucks seen competing in the Baja 1000, the F-150 Raptor R is designed for ultimate peak performance and style. "Raptor R is visually designed like a desert predator to catch the attention of Raptor customers and off-road enthusiasts," said Tom Liu, Raptor R lead designer. "There are details big and small – from the more aggressive hood air extractor to the Code Orange 'R' badges – that visually communicate next level off-road performance under the Raptor R banner."
The 2023 F-150 Raptor R is Ford's latest V8 Raptor in eight years and starts with an MSRP of $109,145, making it the automaker's most expensive pickup truck yet. For comparison, it is $17,000 more than the F-150 Lightning Premium, $27,000 more than its sibling, the EcoBoosted F-150 Raptor, and almost $30,000 more than its main rival, the 2022 Ram TRX.
Read More from PowerNation
Latest PowerNation Episodes