A Minor Fender-Bender Landed This Rivian R1T Owner with a Major Repair Bill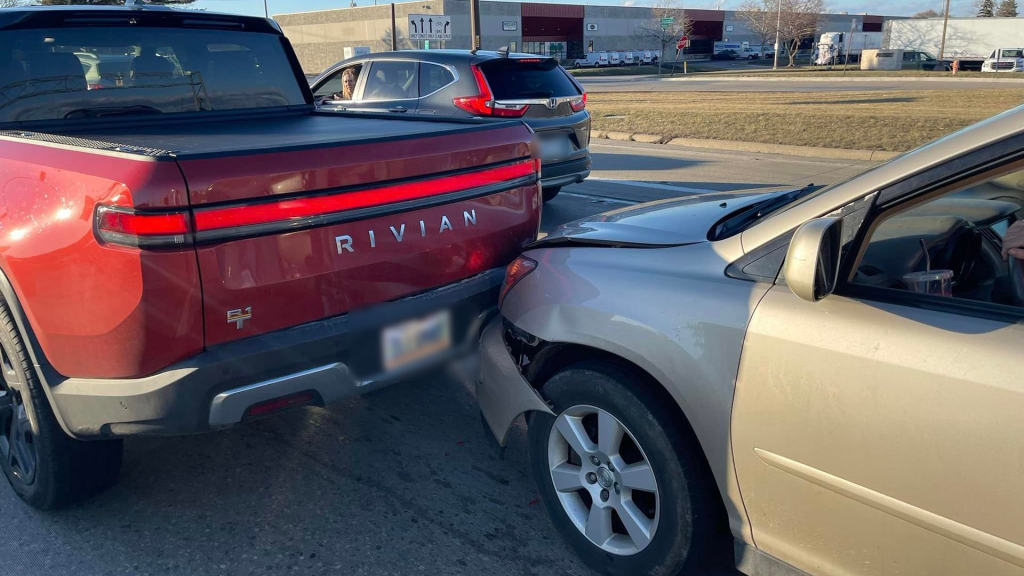 Pretty much everyone, at some point, has been involved in a fender-bender of some sort. In some cases, there is a dent, a scuff, and sometimes nothing at all. But for one Rivian R1T owner, getting rear-ended was just the tip of the iceberg.
How Was This Rivian R1T Damaged?
In a Facebook post shared to a Rivian discussion group, owner Chris Apfelstadt recalled how a minor fender-bender incident left him without his truck for over two months. According to the post, Apfelstadt was driving along until he was rear-ended by another driver. Given that the other driver was traveling at a low speed, no airbags were deployed and the truck was still able to drive.
"The other driver asked what kind of car I was driving, and my response was 'the kind that is going to piss off your insurance company!'", wrote Apfelstadt. "I figured the repair would be expensive but had no idea!"
RELATED: Careless Ford Mustang Driver Smashes His Open Door Into a Garage
How Much Does It Cost To Repair a Rivian R1T?
Whenever an accident takes place, both parties exchange information and the offending party's insurance should cover the damages. Apfelstadt says that the driver's insurance company estimated the damages to be approximately $1,600. So they sent him a check for that amount.
However, when he brought his truck to a Rivian-certified repair shop that specializes in EV's, he soon discovered that repairing his R1T was going to be a lot more expensive than he and the insurance company expected.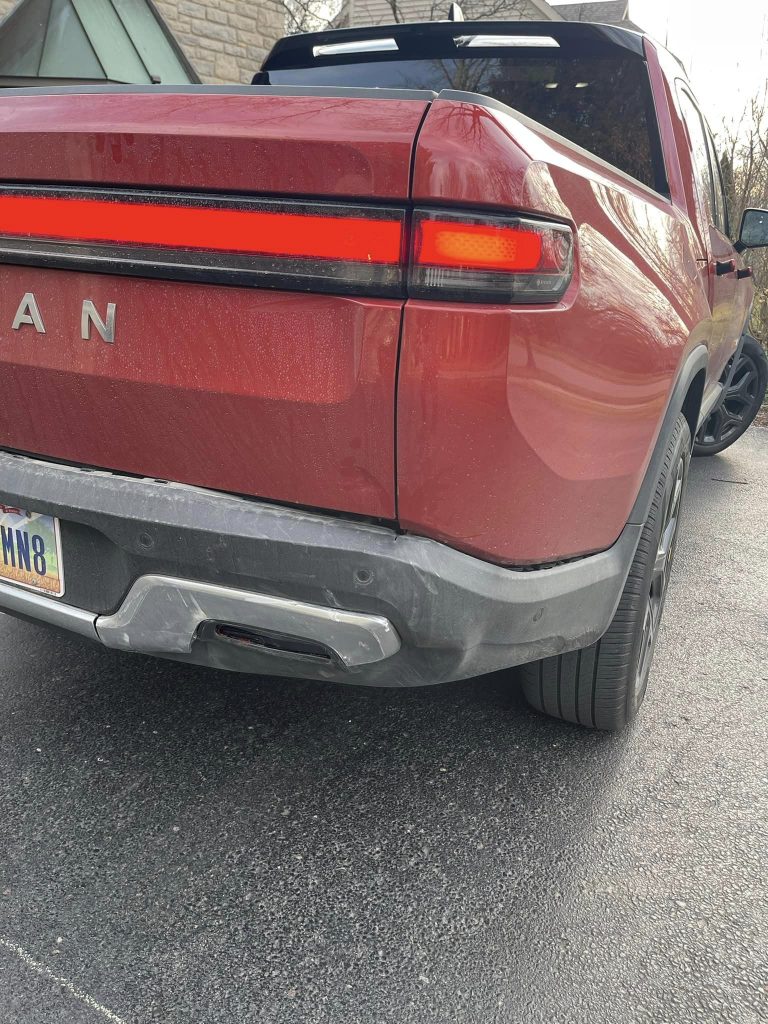 How expensive? The final repair bill was a whopping grand total of $42,000.
While a number that high over a fender-bender is enough to give the average person a miniature heart attack, it was still enough for the Rivian R1T to be covered by the driver's insurance. "Her policy maxes out at $50k and with the car rental, we are close."
While Apfelstadt praised the shop's staff for their professionalism and meticulous attention to detail during the repair process, he also had to sit by patiently for over almost three months to get his truck back. "They did an incredible job and my R1T looks as nice as the day it was shipped." While the last thing on his to-do list was to speak with his insurance about his truck's reduced value, he is at least satisfied the ordeal had a positive ending.
Read More from PowerNation
Latest PowerNation Episodes