RAM Plans on Showcasing Concept All-Electric 1500 Pickup in 2022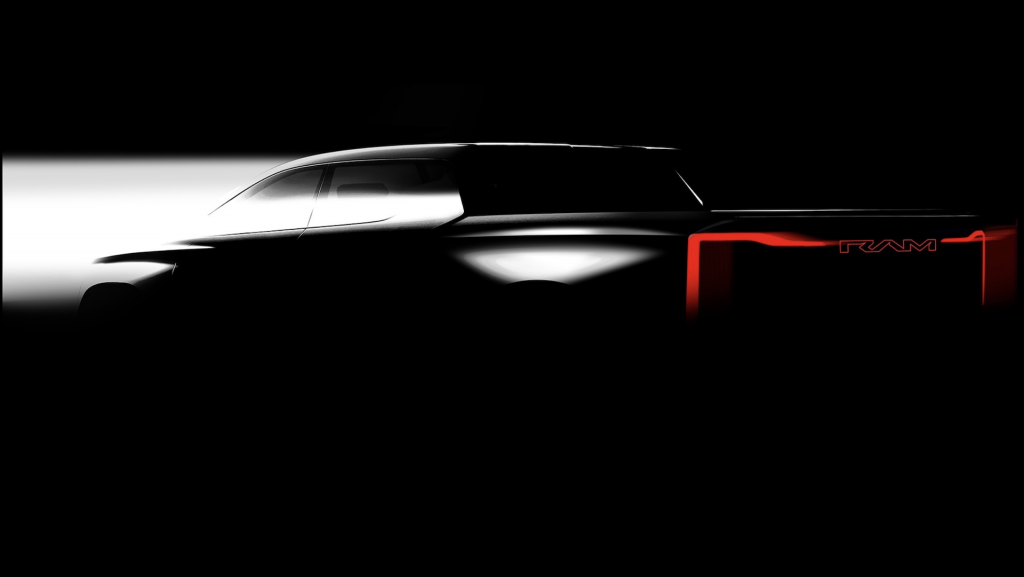 Ford, Chevrolet, and Rivian have been leading the charge in the incoming wave of all-electric pickup trucks. Earlier this year RAM announced its Ram Revolution insider program where Ram fans are invited to provide their own personal feedback to help steer the direction of the brand's first all-electric pickup truck.
Recently, Stellantis shared a teaser image of the upcoming Ram 1500 battery electric vehicle (BEV) pickup truck that is expected to arrive in 2024. Ram also announced that it will be offering fully-electric versions to most of its inventory by 2025, and a full all-electric lineup by 2030.
While this news does come a bit later than its rivals, Stellantis CEO Carlos Tavares says they will use their tardiness to work in their favor. "But it's also a fact that we have the opportunity to adjust the competitiveness and the appeal of our own trucks to what they are doing, which is a competitive game, which is a fantastic situation for the consumer because the real winner of this competition is the consumer."
Even though consumers won't be seeing an all-electric Ram 1500 for a couple of years, there are a few perks prospective buyers can look forward to. The Ram BEV will be built on STLA's frame architecture designed for large pickups and SUVs, which will house up to a 200 kWh battery pack that will have an estimated 500 mile rage. Ram also estimates that the BEV will be able to generate between 201 horsepower (150 kW/204 PS) to 443 horsepower (330 kW/449 PS), depending on the exact trim.
Read More from PowerNation
Latest PowerNation Episodes