Police Pursue Thieves in Stolen Squad Car in a Demolition Derby-Style Chase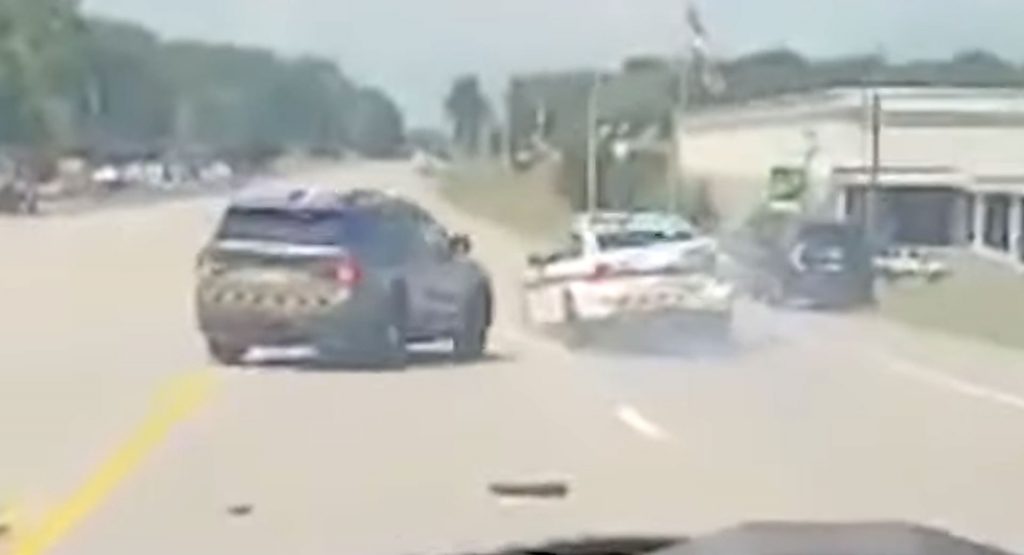 The daily life of a police officer can be very unpredictable. Pennsylvania State Police say two men were taken into custody after stealing a squad car while fleeing a traffic stop in Cumberland County.
According to video captured by a bystander, the two men involved quickly realized what a big mistake that turned out to be. The footage captures responding officers pursuing the two men in the stolen squad car by attempting to disable it by using some techniques you might see in a demolition derby.
After police successfully brought the stolen police cruiser to a halt, the man behind the wheel was arrested. The passenger, however, fled the scene but was later found at a nearby hotel and brought into custody.
Amazingly, despite all of the destruction caught on video, nobody involved in the incident was injured.
Read More from PowerNation
Latest PowerNation Episodes