Ford Announces its 2024 Mustang Supercharger Kit That Produces 800+ Horsepower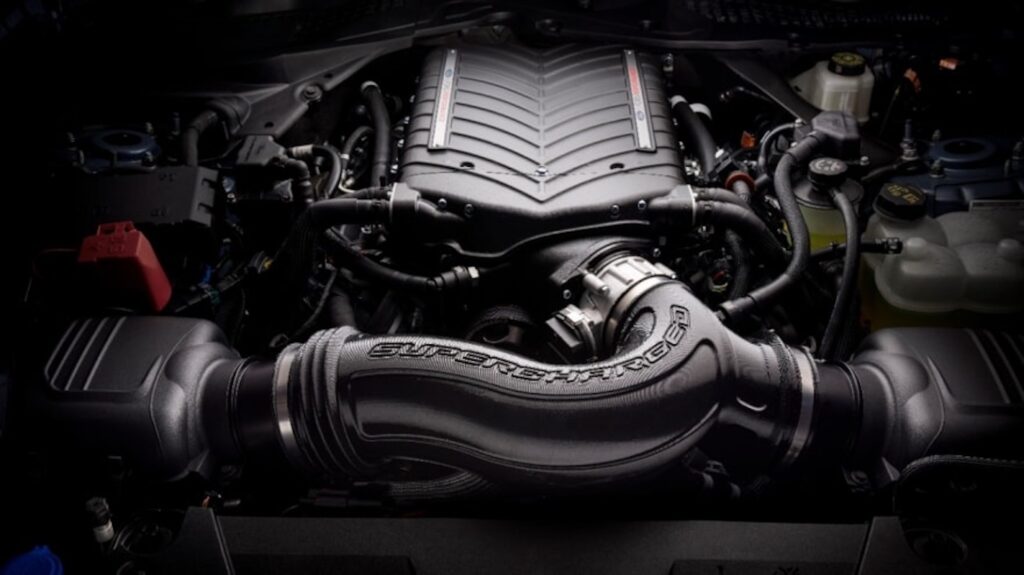 If there is one thing that Ford's 2024 Mustang knows, it is power. The 2024 Mustang Dark Horse already shines bright considering that it is powered by a 2nd-gen 5.0-liter Coyote V8 engine that produces 500 horsepower and 418 lb-ft of torque.
RELATED: Ford Announces Its Mustang Challenge Race Schedule, Which Includes a $40k Cash Prize
What Is So Special About This New Mustang Supercharger Kit?
But making its debut at SEMA 2023 is an early Christmas present for Mustang owners. That is because Ford Performance Parts has developed the 2024 Mustang Supercharger kit that is capable of producing at least 800 horsepower.
"The Ford Performance supercharger kit means more power and more excitement for Mustang owners," says product manager Michael Goodwin in a statement. "With at least 800 horsepower, this Ford Performance option takes the already-powerful Ford Mustang GT to an extreme level that should satisfy even the most demanding driver."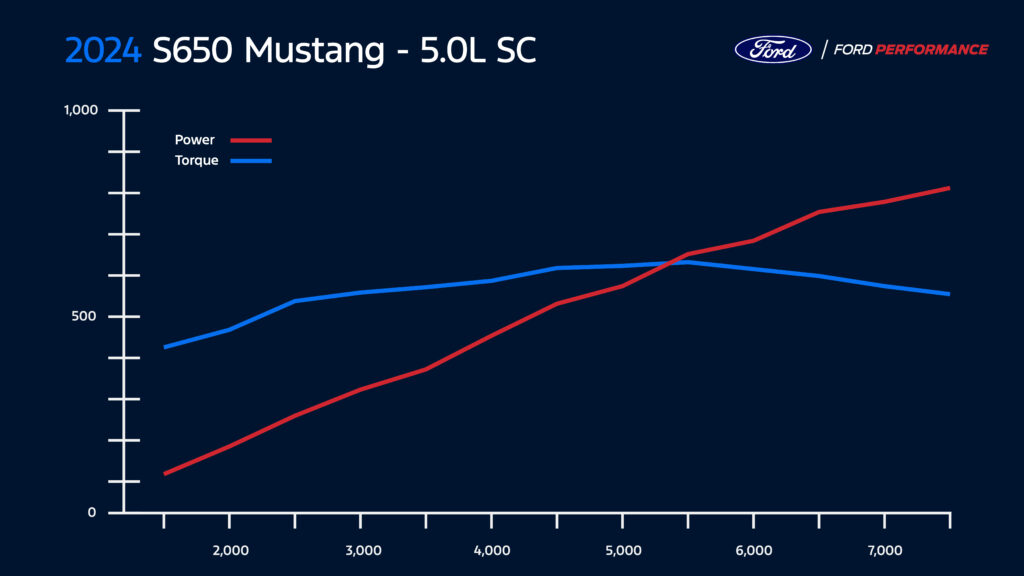 This supercharger kit will be available for all seventh-gen Ford Mustang models that are equipped with the 5.0-liter Coyote V8 engine. Ford Performance Parts is expected to release a separate Mustang supercharger kit for Dark Horse models in the near future.
What Comes With It?
Some additional features included in this new Mustang supercharger kit include:
3.0-liter 6th generation Whipple twin-screw supercharger
Patented dual air pass, dual water pass, dual intercooler technology
Oversized heat exchanger and high-flow intercooler pump
High flow, dual beam fuel injectors
Billet high-flow fuel rails
Integrated inter-cooled air-bypass system
92mm throttle body
120mm dual air intake system
Dual high-flow filters
Tomahawk V2 flash tool with data logging capacity
Fits all auto and manual transmission-equipped Mustang GT models
This supercharger kit is expected to be available in early 2024.
Read More from PowerNation
Latest PowerNation Episodes