Mustang GT Rescued By Wrecker After Flying Off Mountain
The running joke is Mustang drivers are notorious for running into crowds of people. However, there is starting to be a trend of them running off cliffs as well. Earlier this year, a driver sent their Ford Mustang Boss 302 off the side of a mountain on the Angeles Crest Highway.
More recently, a S550 Ford Mustang driver had the same problem and sent the car barreling down a mountainside as well. Similar to the Boss 302, the S550 needed to be recovered by a specialized tow truck. Thankfully, Pepe's Towing Service came to the rescue. They even utilized a drone to help better determine how to reach the Mustang and get it back on flat ground.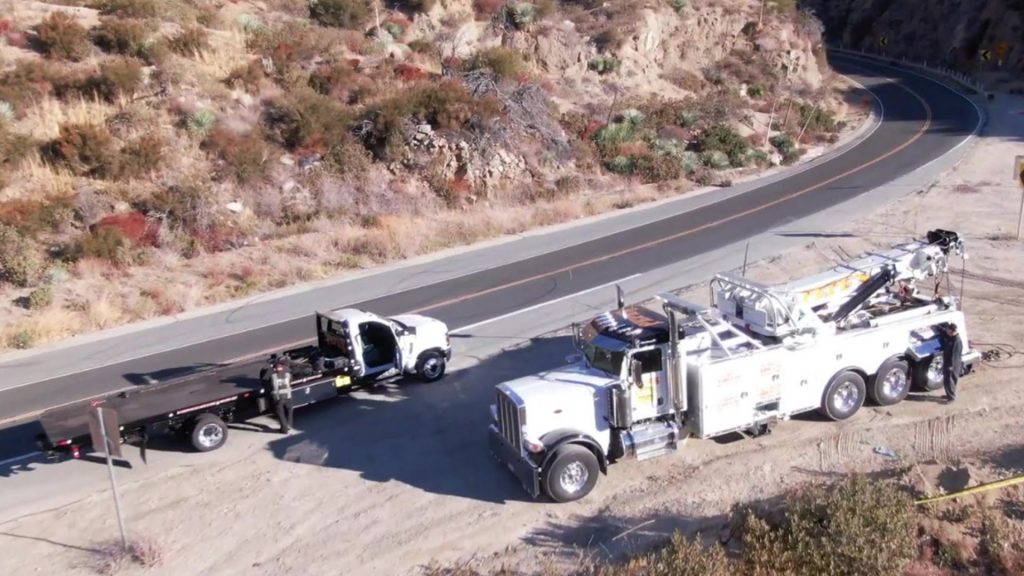 The recovery truck is a 2019 Peterbuilt 75-ton Rotator and it's built for this exact situation. It's currently the only 75-ton rotator in LA County. The operator and his team knew what they were doing and got this car right-side-up in no time. They flipped the pony car with two straps on each passenger side tire and then let the Rotator do the work.
Once the pony car was back at the top, it was tossed on a flatbed and sent on its way. Luckily, the driver sustained minor injuries however, the Mustang didn't fare as well. It was basically a complete loss seeing as how the front end was smashed to pieces and the roof lost structural integrity.
Read More from PowerNation
Latest PowerNation Episodes