Lexus RX Does Mid-Air Barrel Roll After Launching Off Flatbed Tow Truck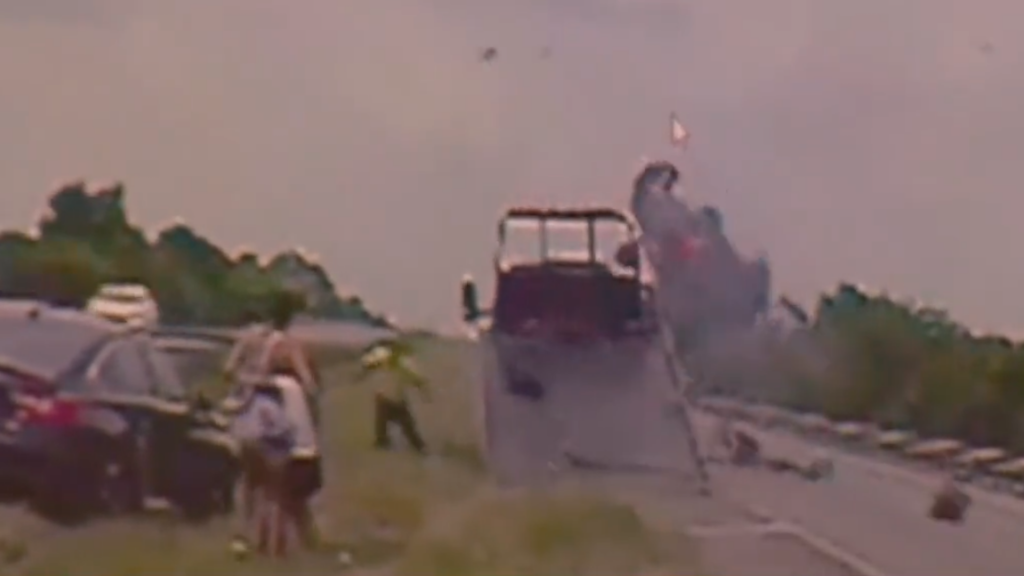 In an effort to raise awareness for drivers to "move over" for emergency vehicles, Florida state troopers have released video footage of a Lexus RX launching off the ramp of a flatbed tow truck and doing a barrel roll mid-air before crashing. Authorities say that the SUV landed more than 500 feet away from the truck.
According to the state of Florida, the "Move Over" law requires drivers to be a full lane away from emergency vehicles pulled over on the highway, which includes police vehicles, fire trucks, ambulances, tow trucks, sanitation, and utility vehicles.
The mother of a 24-year-old truck driver is helping in the Florida Highway Patrol's "Pull Over" campaign after he was tragically killed while aiding in a crash on SR 408. She hopes that this law will serve as a reminder for drivers to give emergency vehicles the right amount of space for them to perform their duties safely.
Read More from PowerNation
Latest PowerNation Episodes