Leak Suggests The Ford F-150 Raptor R to Be Equipped with a Supercharged V-8 Engine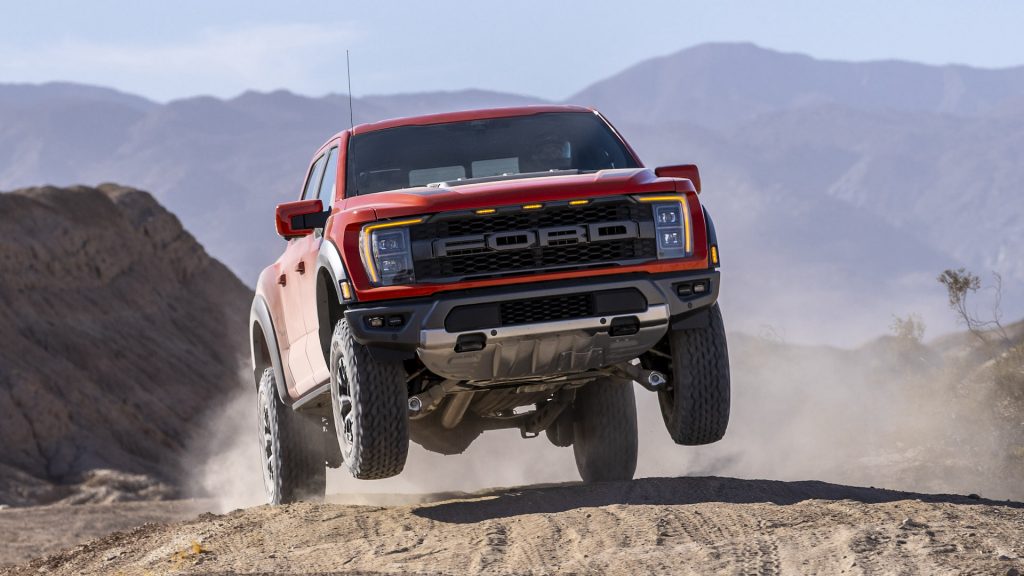 Ford has previously made the claim that the F-150 Raptor R will be powered by a street-legal V-8 engine. This would be big news for fans that are deeply infatuated with the roar and rumble of an engine of this size. However, the automaker has not confirmed, nor denied which kind of engine the offroad truck would be receiving, though many believe it will be a supercharged 5.2-liter V-8.
The supercharged 5.2-liter V-8 engine would supposedly produce 760 horsepower and 625 pounds of torque, which is the same generated in the Mustang Shelby GT500.
RELATED: The 2023 Ford F-150 Will Be Available For Orders in July
By comparison, the 16-valve supercharged 6.2-liter V-8 "Hellcat" found in the Ram 1500 TRX produces 702 horsepower but only comes shy of 650 lb-ft of torque.
Of course, the Raptor R's 5.2-liter engine would have to be tuned differently, so it's impossible to speculate whether or not the Ram 1500 TRX would be able to outperform the F-150.
The leak comes from a photo posted to TheRaptorConnection's Instagram page with an alleged build sheet for a 2023 Raptor at the Dearborn Truck Plant. While the sheet displays the rotation and blend numbers, what really sticks out the most is the 5.2-liter as seen on the sheet.
Currently, the third-generation 2022 Ford F-150 Raptor is equipped with a 3.5-liter twin-turbo EcoBoost V-6 engine that generates 450 horsepower and 510 lb-ft of torque. This is a high-performance version of the standard F-150's EcoBoost V-6 engine, which puts out 400 horsepower and 500 lb-ft of torque.
Read More from PowerNation
Latest PowerNation Episodes