Guy Leaves His Tesla in a Garage for a Month, Returns to Find Interior Covered in Mold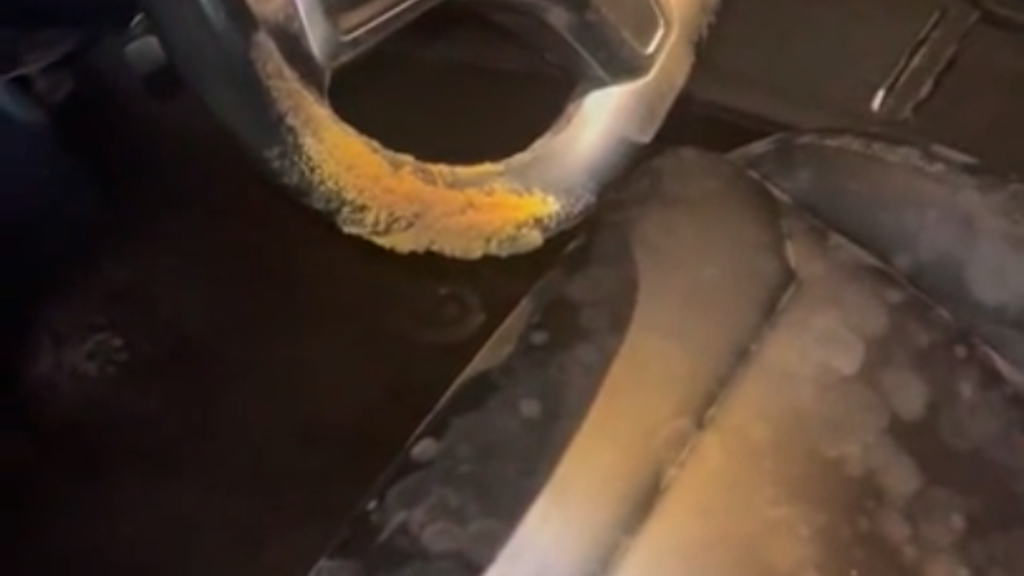 If you've ever found yourself having a bad day, always tell yourself that it could always be worse. Everyone gets their turn in the barrel when it comes to bad luck with their car. Sometimes it's a flat tire, or the "check engine" light pops on. But one man in Turkey made a disgusting discovery after he left his Tesla in a garage for a month.
In a post shared to Reddit, the owner of a new Tesla Model S had left his car in a Turkish garage for a month. Untouched, he assumed he would be able to return to his vehicle just as he left it. Unfortunately, upon opening it he found the car's interior is completely covered from top to bottom in mold.
In the video posted above, the car's owner finds everything from the seats, the steering wheel, the seat belts, and even the upholstery covered in a light-yellow mold. Many users believe that this may had been the result of a very humid garage, or if something was left in the car while the owner was away.
Does this mean that the interior is completely ruined? No. In order to remove the mold from the Tesla's interior, all the owner would have to do would be to run an ozone spray with the windows up. By doing so, the ozone spray would kill every living thing in the car. All that would need to be done would be to air it out, have it properly detailed, and it will be as good as new.
Only next time, this owner of this car may want to consider dryer garages to keep his car next time.
Read More from PowerNation
Latest PowerNation Episodes