New Ford Truck Beds Could Have Fold-Out Seats Built Into Them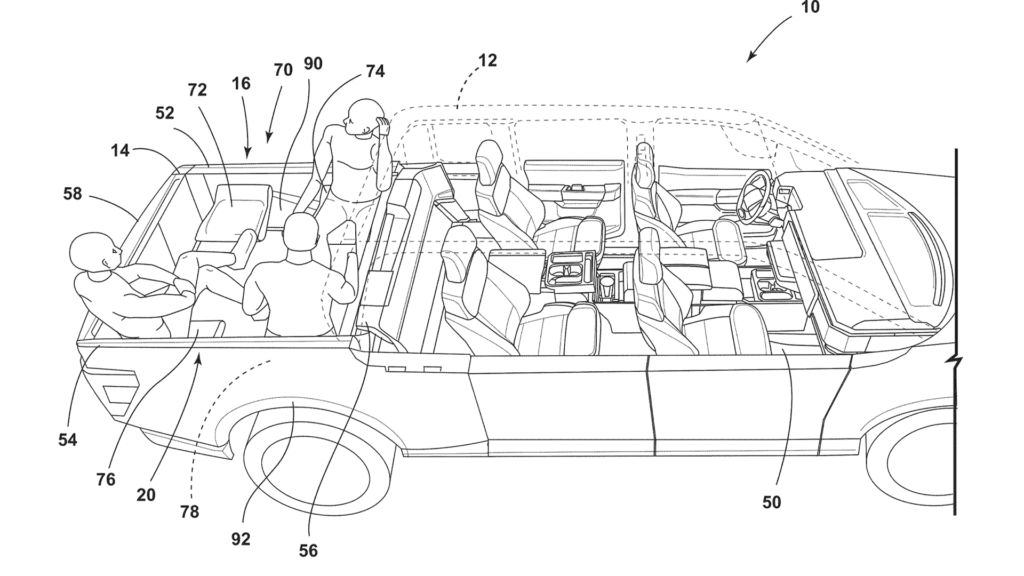 While these days it is illegal for passengers to ride in truck beds, there was a time in which this was a common practice. But given that nostalgia is always a savory well to tap into, Ford Motor Company recently filed a patent with the USPTO (United States Patent and Trademark Office) that could make sitting in the bed of your truck a thing again.
According to the documents, the four-seat arrangement in potential future truck beds would be intended for stationary vehicles.
The configuration for these built-in seats is quite simple. They just fold up and stay in the bedside of the truck when not in use. But when they are being used, each chair has its own set of collapsable legs that fold out to support one person.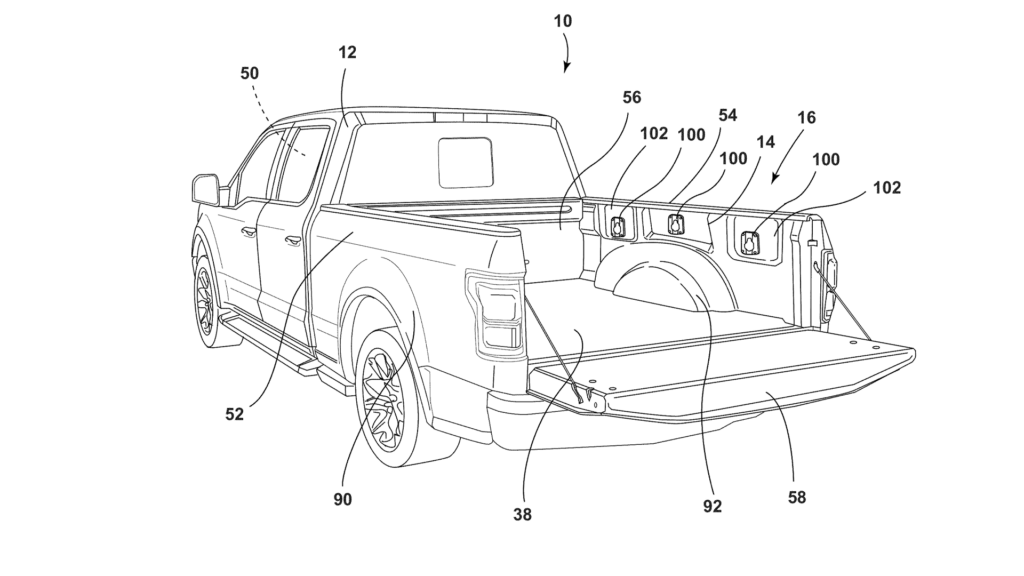 Certainly a tasty feature for dedicated tailgaters who don't want to risk sitting on and falling off the rails of the bed, or who want to save on space by leaving those extra beach chairs at home. If anything, that means more room for coolers, the grille, wings, solo cups, your lucky autographed nick-nacks, and other bare essentials.
Ford's newer truck beds already come with a 7.2-kilowatt Pro Power Onboard mobile inverter, which opens up more possibilities to appliances you can bring to the tailgate too, like blenders, mini-fridges, air fryers, the possibilities are endless!
Read More from PowerNation
Latest PowerNation Episodes