Ford Continues to Struggle To Meet Backlogged Maverick Orders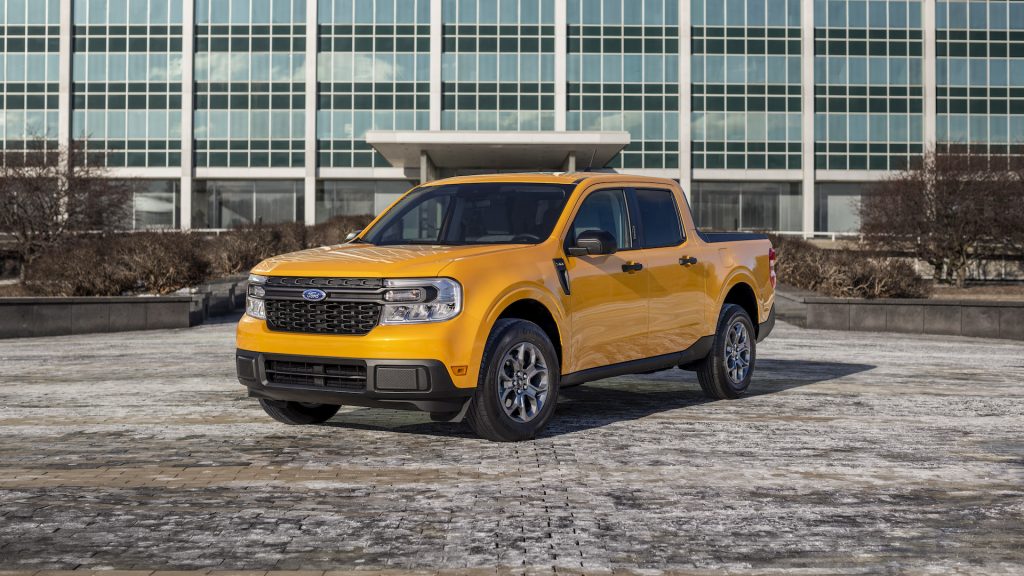 While having an overabundance of orders for the Ford Maverick may sound like a good problem to have, fulfilling the demand is a lot harder than it appears.
The backlog for the mid-size truck has been both a blessing and a curse for Ford. So much that a dealer memo from the automaker was shared to the Maverick Truck Club forum with four requested actions of dealers to help lighten the demand.
The first action is to look over their 23MY (2023 Model Year) order bank to make sure that the customers whose 22MY orders went unscheduled receive top priority.
The second action Ford asked dealers is to remind their customers that 35 percent of all of the Maverick's production will be towards the front-wheel-drive Hybrid version.
The third action shared in the memo asks dealers to inform existing customers that they can still add optional packages to their existing orders in an effort to help alleviate some of their unfulfilled inventory. Such packages that are available for the existing inventory include the Co-Pilot 360 Package, the XLT Luxury Package, and the Tremor Off-Road Package. The Tremor Package is available for 2023 Mavericks and currently makes up 2 percent of its 10 percent available inventory. Meanwhile, the Hybrid version has taken up 73 percent of the Unscheduled Order Bank (USOB) when only 35 percent of the produced Hybrid units are available.
Other trims like the XL is recorded at 26 percent when the available capacity is measured at 15 percent. This base model has been shown to be very popular among Maverick owners who intend on personalizing their trucks by using their own custom parts, as well as those looking for a more cost-effective option.
Read More from PowerNation
Latest PowerNation Episodes