Ferrari F355 Bursts Into Flames During Potential Buyer's Test Drive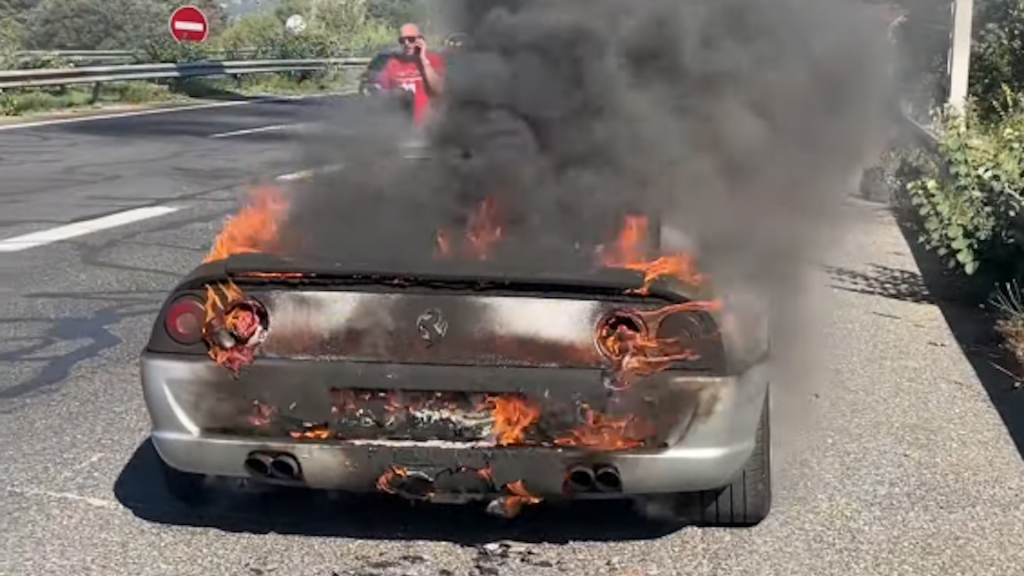 For some people, getting behind the wheel of a high-end European sports car like a Ferrari is a dream come true. But like many dreams, they can quickly turn into nightmares.
Tarek Salah had flown from Los Angeles to Marseille, France with the full intention of test driving, and possibly buying an early Ferrari F355. "It's been a dream of mine to drive a F355 on the streets of France," Salah says in his video. He was excited enough to record his entire venture on his smartphone, including the moment when things made a turn for the worse.
During the test ride, Salah sensed that the car was running a little rich. About a minute later another driver pointed out to him and the car's owner that the Ferrari was showing smoke. By the time they pulled over, the F355 had already begun to erupt into flames. According to Salah, the car was "very well maintained" and had been under the care of a "very meticulous enthusiast" who had owned it for a long time.
While it is unknown what the cause behind the fire was, a fuel leak seems to be the most likely culprit. Salah had said that the car's fuel line recalls had been previously completed, which had surely made the owner even more understandably upset.
What makes this story even more interesting is that Salah and the car's owner were on their way to have the Ferrari inspected by a mechanic to ensure that it was in good condition.
Read More from PowerNation
Latest PowerNation Episodes